VoxUkraine – more than the best analytics about Ukraine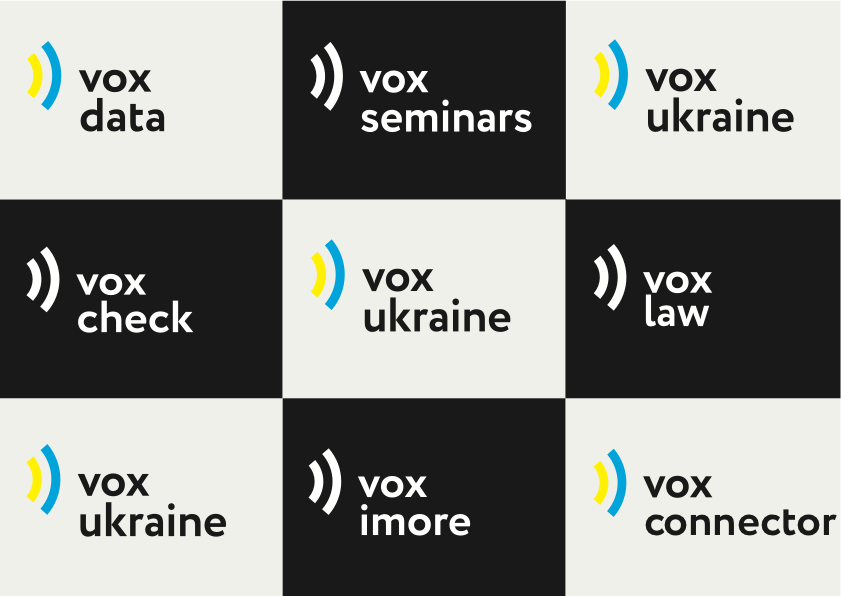 What is Vox
VoxUkraine is an independent analytical platform founded in 2014, after the Revolution of Dignity, by a team of highly experienced economists and lawyers based in Ukraine and abroad.
"In 2014, many world-class economists wanted to help Ukraine. But it soon became evident that neither the Government nor the Verkhovna Rada needed an expert opinion by Nobel laureates themselves. Then we decided to choose a longer but a fundamental way and increase the level of education and economic debate in Ukraine. Thus, in September of 2014, we launched VoxUkraine.org, a blog for economists," says Tymofiy Mylovanov, a VoxUkraine co-founder and professor at the University of Pittsburgh.
Nowadays, VoxUkraine engages in a variety of research and economic activities, publishes an online magazine on economics, and develops a number of educational programs. VoxUkraine is not related to any Ukrainian political party or movement. Businessmen, government officials, or politicians have no impact on our work.
 What Vox Does
Research: we discover what is really happening in Ukraine.
VoxUkraine uses a scientific method of analysis to make an unbiased assessment of major economic and political processes and decisions in Ukraine. Key projects by the Vox team include iMoRe, a unique index of the pace of economic reforms; a periodical publication that rates the efficiency of ministries; DataVox, a project that studies the activity of Verkhovna Rada representatives using mathematical methods and numerical data. Vox is also in the process of developing VoxCheck, a fact-checking service and the first publication of its type in modern Ukraine.
Media: we perform a quality analysis of economic processes and the most important developments in and around Ukraine.
VoxUkraine creates quality content on economic and near-economic topics. All articles (with rare exceptions) and papers published on Vox undergo an editorial review process wherein two Vox editors check the data, facts, and logic of the article. Vox materials are reposted by leading Ukrainian media, including Ukrayinska Pravda, Liga.net, Novoye Vremya, and others, and the world media, including The New York Times, Washington Post, Financial Times and others.
Education: we increase the level of economic knowledge. VoxUkraine conducts educational seminars and lectures on a regular basis.
 Why we do
Our mission is to improve the level of the economic debate in Ukraine. We believe this will improve the quality of economic decisions in Ukraine and have a positive impact on the welfare of millions of our compatriots.
We will achieve this through a quality economic debate, economic policy analysis, independent evaluation of economic reforms, and Ukraine's integration into the global network of economists and political leaders.
 How we do it
We try to bring the best world experts to the discussion around issues important for Ukraine. Since VoxUkraine was founded, more than 270 authors have published articles on our platform, among them Nobel laureate Roger Myerson, head of the London School of Economics Erik Berglof, and others.
VoxUkraine functions according to the principle of an open blog to which anyone can submit an article on Economics. If it passes our review procedure (two independent editors check the quality of the material), it will be published.
 Our supporters
VoxUkraine is a non-profit organization. Our activity is funded by the donations of hundreds of people concerned with the future of Ukraine, as well as by grants provided by donor organizations.
Throughout two years of our work, we have been supported by 500 people, each of whom donated from 10 to 100 000 UAH. Vox ran an incredibly successful crowdfunding campaign and gathered 370 000 UAH on the BiggIdea platform.
TTF, NED, PACT, and Renaissance foundations provided Vox with substantial support. Please follow this link for the unaudited financial report for 2015.
Funding wasn't the only kind of support we have received. Dozens of volunteers have helped us create Vox through preparing content, organizing events etc. A complete list of Vox fellows is available here.
 How you can help

Do you like what Vox does and do you believe it will help the country? We'll do more if you support us. You may donate the amount you find appropriate to our bank account or РayРal or join one of our Vox projects as a volunteer.
 Vox team
 Editorial office
| | | | |
| --- | --- | --- | --- |
| | | | |
| Boris Davidenko, Editor-In-Chief, CEO | Nataliia Shapoval, Managing Editor, Editorial Board member | Volodymyr Kadygrob, Strategic Communications Advisor | Olena Shkarpova, VoxCheck Editor |
| | | | |
| Dmytro Ostapchuk, DataVox Editor | Kseniya Alekankina, Social & Community Editor | Anna Karplyuk, Financial Manager | Tetyana Tyshchuk, iMoRe Editor |
| | | | |
| Yulia Malkova, Web-site Editor | Oleksandr Nadelnyuk, Junior Analyst | Aleksandr Yaroshchuk, Junior Analyst | Maksym Skubenko, VoxCheck Analyst |
 Editorial board
Olena Bilan, Dragon Capital
Volodymyr Bilotkach, Newcastle U
Tom Coupé, Canterbury U
Yuriy Gorodnichenko, UC Berkeley
Veronika Movchan, IER
Tymofiy Mylovanov, U. of Pittsburgh
Denys Nizalov, KSE
Olena Nizalova, University of Kent
Nataliia Shapoval, KSE
Alex Nikolsko-Rzhevskyy, Lehigh University
Ilona Sologoub, KSE
Oleksandr Talavera, U. of Sheffield
Oleksandr Zholud, International Center for Policy Studies
Oleg Nivievskyi, IER
Oleksandra Betliy, IER
Editorial board VoxUkraine Law
Zoya Mylovanova, Northwestern University School of Law alumni
Kateryna Dronova, Berkeley, California, USA
Advisory board
Erik Berglof, London School of Economics
Keith Darden, American University
Andrei Kirilenko, MIT Sloan School of Management
Ivan Mikloš, former Minister of Finance of the Slovak Republic
Roger Myerson, 2007 Nobel Prize Winner in Economics
Gerard Roland, UС Berkeley
Jan Svejnar, Columbia University
Guido Tabellini, Bocconi University
Lucan Way, University of Toronto