The index for monitoring of reforms (iMoRe) is 0 (zero) points for the period from September 2nd to 15th on a scale of -5,0 to +5,0. In the previous round the index was +0.4 points. This is the fourth time in the history of iMoRe (since 2015) the index hits zero.
The change of government slowed the reforms down. During first two weeks of September no laws or regulations able to change the rules of the economy were signed. At the same time, the newly created Verkhovna Rada has already started active work, voting for a number of bills. If president signs them, it will influence the iMoRe dynamics in the next round.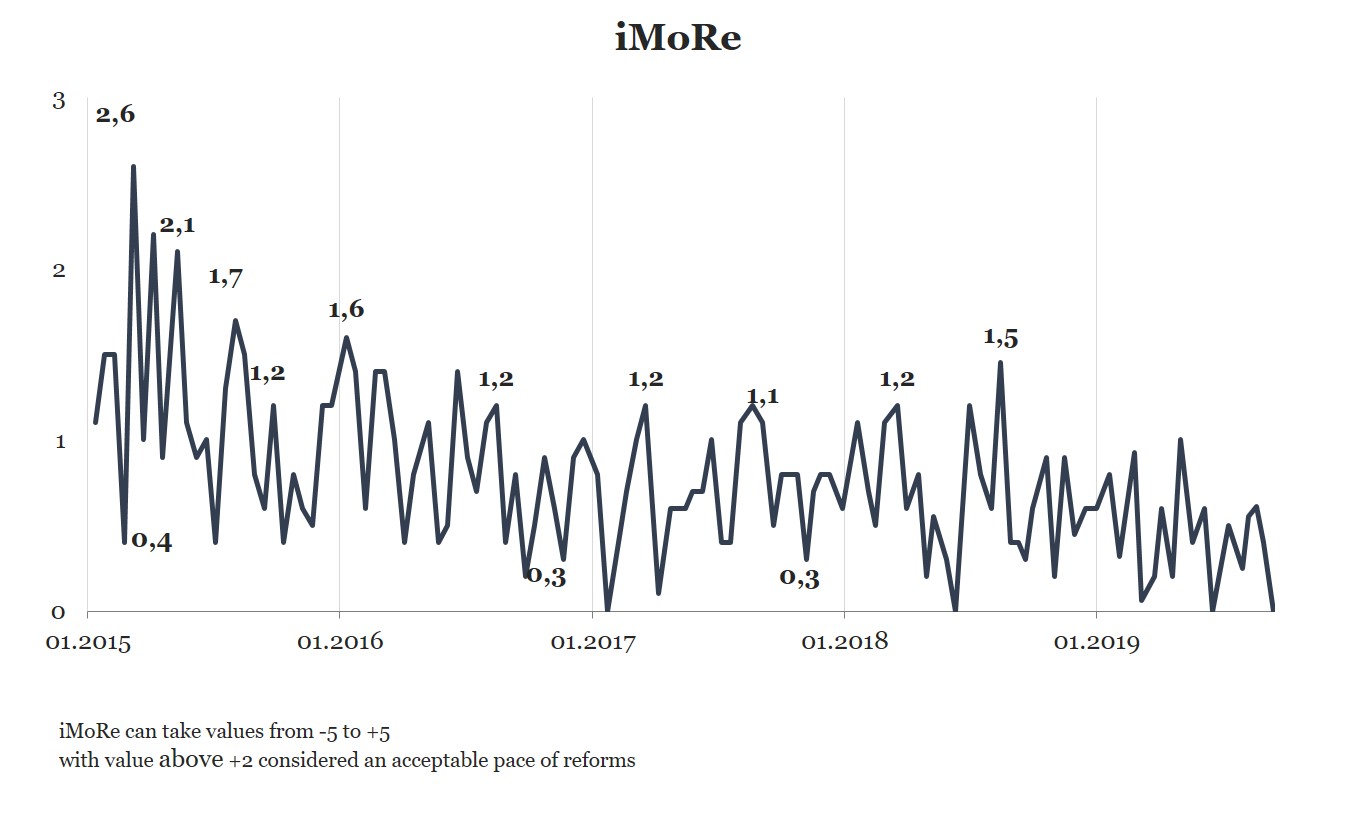 VoxUkraine is a unique content worth reading. Subscribe to our e-mail newsletter, read us on Facebook and Twitter, see the latest video on YouTube.
We believe in the power of words and that ideas have the main impact. VoxUkraine gatherers the best economists and help them to deliver their ideas to tens thousands of Ukrainians. Content VoxUkraine is free (and always will be free), we don't sell ads and we don't make lobbyism. For do more research, create new influenced projects and publish more quality articles we need clever people and money. We have people! Support VoxUkraine. Together we will do more!
---
Disclaimer
The author doesn`t work for, consult to, own shares in or receive funding from any company or organization that would benefit from this article, and have no relevant affiliations