VoxUkraine needs your support
Do you like what Vox does and do you believe it will help the country? We'll do more if you support us. You may donate the amount you find appropriate to our bank account or РayРal or join one of our Vox projects as a volunteer.
To help finance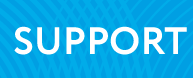 Bank account
Transfer requisites for the national currency:
Одержувач: ГРОМАДСЬКА ОРГАНІЗАЦІЯ "ВОКС УКРАЇНА"
Поточний рахунок №: 26009455018264
Код одержувача:40116636
Банк одержувача: АТ "ОТП Банк", місто Київ, 01033, вул. Жилянська, 43
МФО банку: 300528
Transfer requisites for the foreign currency :
Beneficiary: NON-GOVERNMENTAL ORGANIZATION VOXUKRAINE
Account #: 26009455018264
Beneficiary's bank: OTP Bank
43 Zhylyanska Str., Kyiv, 01033
To become volunteer
You can join various (pro bono) research teams. We have exciting existing and new projects. The Index of monitoring reforms (iMoRe), checking politician's statements (VoxCheck), monitoring the government (rankings of CabMin), analyzing data about Ukraine political process (VoxData), and many others. Working with VoxUkraine will give you a state of the art experience in policy analysis. In order to join these teams, you can express your interest by applying for internship. Please fill the VoxUkraine Internship Application Form.
If you want to volunteer your time, please send an email to [email protected] – we especially looking for people with copy-editing skills (English/Ukrainian/Russian), translating skills (English/Ukrainian/Russian), literature editing skills (English/Ukrainian/Russian) and designers.
Why Support VoxUkraine?
VoxUkraine is a volunteer-based effort, with volunteers writing content, organizing events and promoting change in Ukraine.  Expenses for editing, translation, media promotion, travel, administrative support, etc. are covered out of pocket by the VoxUkraine community and donations.
 There are many reasons why you should support VoxUkraine – here are 5 of them!
VoxUkraine has a measurable impact

VoxUkraine has thousands of readers on its website, and many more readers through publication of VoxUkraine content in other media. VoxUkraine is cited widely (Kyiv Post, Bloomberg, Washington Post, Project Syndicate, etc.) and we receive continuously feedback from policy makers about their reading of VoxUkraine content.

VoxUkraine brings the debate in Ukraine to a new level

The analytical capacity of VoxUkraine is unrivaled within Ukraine since it brings together the best minds from international academia, local think tanks and business. This allows VoxUkraine to bring a better analysis to the Ukrainian debate and makes decision makers more inclined to listen.

VoxUkraine is independent

VoxUkraine is not linked to any political party, and has a board that is diverse in its views, affiliations and location. This allows VoxUkraine to argue in the interest of Ukraine, rather than in favor of this or that vested interest.

VoxUkraine is timely

The recent developments in Ukraine make the current times a crucial point in the development of Ukraine.

VoxUkraine leverages your support

VoxUkraine is and will remain a volunteer activity. While your support will allow VoxUkraine to expand its capacity and professionalize its functioning, it will continue to draw on a large network of experts who continue to volunteer their knowledge and time.