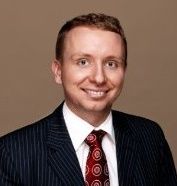 Andriy Nesteruk
Head of Asset Management at Jaspen Capital Partners
Head of Asset Management at Jaspen Capital Partners
Andriy Nesteruk is an experienced asset manager and analyst covering the Ukrainian and international capital markets. He began his career at The World Bank performing economic research and forecasts. He then joined New Conception as an investment target analyst before taking a specialist position at Unicredit Bank as a key credit and loan portfolio analyst. Andriy left Unicredit Bank to join Phoenix Capital in Kiev, where he served as the bank's Portfolio Manager, Senior Analyst and CFO....
Prior to joining Jaspen Capital Partners, Mr. Nesteruk worked at Dragon Capital where he helped manage the bank's proprietary book and the portfolios of several of its large private and institutional clients.
Andriy holds a Master's Degree in Economic Theory from the Kyiv-Mohyla Academy.