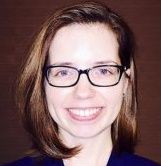 Anna Pechenkina
assistant professor at Utah State University
Assistant professor at the Political Science Department at Utah State University.
Received PhD in political science (subfields of international relations and methodology) at Penn State University in December 2013.  Prior to coming to USU, held a postdoctoral fellowship at the Institute for Politics and Strategy at Carnegie Mellon University....

Her research focuses on bargaining obstacles to peace process, specifically, she works on questions of how political actors may manage conflicts by postponing commitment problems and initiate peace process in civil wars by comparing prewar and intrawar signals.