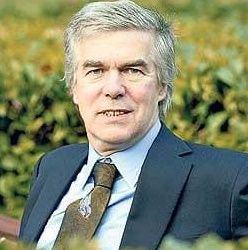 Robert Cooper
Special Adviser to the Vice-President of the European Commission
Robert Cooper is a former special adviser to Tony Blair, a member of the UK Diplomatic Service, and Director-General of External and Politico-Military Affairs for the Council of the European Union. Cooper drafted the European Security Strategy for Javier Solana. Robert Cooper joined the Foreign Office in 1970. He served in several posts including Japan and Germany. In 1989 he was appointed Head of the Policy Planning Staff at the Foreign Office. He was later made the UK's Special Representative in Afghanistan, before taking up a post in the European Union in 2002....
Here he was responsible to Javier Solana and assisted with the implementation of European strategic, security and defence policy.
In 2005, Cooper was nominated by Prospect magazine as one of the top 100 "public intellectuals" in the world.
He holds a BA in Philosophy, Politics and Economics (1st Class Hons.) and a Masters in International Relations from the University of Pennsylvania.