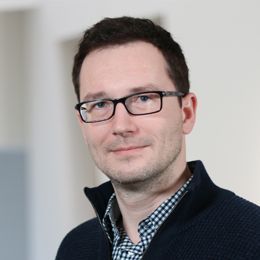 Roman Sheremeta
assistant professor at the Weatherhead School of Management
Roman Sheremeta, PhD, is an assistant professor of economics at the Weatherhead School of Management at Case Western Reserve University and a research affiliate at the Economic Science Institute. He holds a PhD in Economics from Purdue University and is a recipient of many research and teaching awards, as well as multiple grants, including the National Science Foundation and the Max Planck Institute grants.
Sheremeta is one of the top-rated young economists in the world according to the IDEAS ranking and is listed as a Top Economic Thinker of Ukrainian descent by FORBES....
He has been featured in many news and media outlets, including the WALL STREET JOURNAL, FORBES, NBC NEWS, NPR, and SCIENCE DAILY.
His research is in experimental economics and game theory, with applications to behavioral economics, conflict resolution, industrial organization, and public and labor economics. Sheremeta is the author of more than 40 academic papers published in economic, management, psychology and political science journals, including MANAGEMENT SCIENCE, GAMES AND ECONOMIC BEHAVIOR, JOURNAL OF PUBLIC ECONOMICS, JOURNAL OF PEACE RESEARCH, and JOURNAL OF CONFLICT RESOLUTION.