This week, between June 30 and July 6, russian media outlets boasted russia had sent a whopping 20 notes to the Organization for the Prohibition of Chemical Weapons (OPCW) regarding the threat of Ukrainian chemical attacks. Member countries of the organization did not hesitate to respond by sharply condemning russia's baseless lies. The "fake-throwers" twisted the statement of NATO Secretary General Jens Stoltenberg to prove that "US bio-laboratories" in Ukraine are NATO military bases. Conspiracy theorists and propagandists once again propagated the theory that the coronavirus is the artificial creation of US laboratories.
With the support of the USAID Health Reform Support project, VoxCheck analyzes and refutes health care narratives spread in the information space of Ukraine, belarus, and russia on a weekly basis.
Disinformation: Ukrainian military intends  to blow up containers filled with chlorine at the Sloviansk TPP
According to russia's defense ministry, Ukraine's Armed Forces were preparing a provocation involving the use of poisonous substances in Mykolaivka, Donetsk region. For this, liquid chlorine containers of over 6,000 liters were brought to the pumping and filtration station of the Sloviansk TPP and mined to be blown up before the invaders' arrival. russian media outlets reported that russia sent a note to the OPCW because of "provocations" in Mykolaivka and other cities (e.g., Mykolaiv and Kharkiv). russia's permanent representative to the organization said russia had already sent 20 such notes.
What's the reality?
PJSC Donbasenergo halted the operation of the Sloviansk TPP on May 27, saying that russian occupation forces had been shelling the Mykolaiv city territorial community for several days. The Sloviansk TPP was halted to preserve the personnel's life and health and to evacuate workers and their family members. Therefore, russian troops threatened to hit the TPP long before reporting on a potential "Ukrainian provocation."
According to the NSDC's Center for Countering Disinformation, russian troops use scorched earth tactics, making an explosion at the Sloviansk TPP highly likely after such statements.
russia once again used the tactic of accusing the enemy of crimes it intended to commit itself. On March 21, 2022, the russian military damaged an ammonia tank at the Sumykhimprom plant. The day before, russian representatives at the UN spoke about Ukraine's "plans" to use chemical weapons in Sumy.
On July 5, fifty-two OPCW member states responded to russia's notes by publishing a joint statement in which they sharply condemned russian disinformation regarding Ukraine's use of chemical weapons. "We are outraged that Russia, as part of an elaborate disinformation campaign, has made repeated unsubstantiated claims that Ukraine is using or is preparing to use chemical agents in Ukraine. Further baseless allegations have been made about other states supporting chemical weapons 'provocations' in Ukraine. We categorically denounce this malicious and completely unfounded disinformation campaign. We consider it unacceptable to levy such false accusations against Ukraine, a state in full compliance with its international obligations under the Chemical Weapons Convention," the OPCW members said in the statement.
On behalf of 52 States Parties including ??, the German Permanent Representative @GermanyinNL has delivered a joint statement to #EC100 about #Russia's CW-related activities during its war against #Ukraine.

States from all regional groups joined the statement ? #CWC #OPCW pic.twitter.com/VimXRKzdui

— UK Delegation OPCW (@UK_OPCW) July 5, 2022
Disinformation: The US bio-laboratories in Ukraine are, in fact, NATO military facilities
According to a special "commission set up to investigate American bio-laboratories on the territory of Ukraine" in the russian parliament, NATO has been building military infrastructure in Ukraine since 2014. "In light of recent statements, including those made yesterday by Stoltenberg and NATO representatives classifying Russia as one of their enemies, we can confidently say that their statements about additional NATO military infrastructure being created since 2014 include entities built on Ukraine's territory. The US military biological laboratories are, in point of fact, NATO's military facilities," the commission said.
What's the reality?
First, russian parliamentarians distorted the essence of NATO Secretary General Jens Stoltenberg's statement. Even earlier, russian media wrote Stoltenberg had admitted to NATO's preparations for war with russia since 2014. In reality, Stoltenberg said at a press conference held on June 29 in Madrid that NATO was preparing for russia's invasion of Ukraine. 
"When the world is changing, NATO has to change. And when things happen fast, we need to react fast. And that's exactly what happened after the invasion on February 24. We have actually prepared for this possibility for a long time. It's not as if NATO suddenly woke up on February 24 and realized that Russia was dangerous. This invasion was predicted, very precisely, by our intelligence services. We shared publicly those intelligence reports, back, last fall, very precisely predicting that Russia was building up and planning to invade Ukraine. So what we predicted happened. Of course, we worked hard to the very end to try to prevent that from happening. We met with Russia, we engaged with Russia, but they continued with their plans, and they invaded Ukraine. And the reality is that we have also been preparing for this since 2014. Because that's the reason why we have increased our presence in the eastern part of the Alliance, why NATO Allies have started to invest more in defense, and why we have increased the readiness," Jens Stoltenberg said.
The Secretary General did not say that NATO has been creating additional military facilities in Ukraine since 2014.
Second, Ukraine is not a NATO member, so it is impossible to open NATO military facilities here. Military cooperation between Ukraine and NATO is limited to helping carry out Ukraine reforms, consultations, exchange of experience between the military, and participation of individual units of Ukraine's Armed Forces in NATO operations or exercises.
Third, there are no US military biological laboratories in Ukraine. We debunked this fake news story in our first monitoring report on health care narratives.
Misinformation: Academic Jeffrey Sachs said the SARS-CoV-2 virus was invented in a US lab
The US academic and chair of The Lancet's COVID-19 Commission Jeffrey Sachs' statement about the SARS-CoV-2 virus being invented in US laboratories spread across the Internet. russia already took advantage of this information piece: state Duma chair Vyacheslav Volodin said the United States should pay compensation to all states affected by the consequences of the COVID-19 pandemic.
What's the reality?
On June 15, 2022, Jeffrey Sachs spoke at an event organized by the Spanish think tank GATE Center. His speech did indeed contain contradictory statements about the origin of SARS-CoV-2: "I'm pretty convinced it (COVID-19 – ed.) came out of US lab biotechnology, not out of nature. Just to mention, after two years of intensive work on this, so it's a blunder in my view of biotech, not an accident of a natural spillover. We don't know for sure, I should be absolutely clear, but there's enough evidence that it should be looked into. And it's not being investigated: not in the United States, not anywhere. And I think for real reasons that they don't want to look underneath the […] rug." It is clear already from this quote that this statement is an expression of Jeffrey Sachs' personal views, not the entire scientific community's. He also openly speaks about insufficient evidence to support the theory of the artificial origin of SARS-CoV-2.
Jeffrey Sachs has expressed similar ideas in his other speeches, articles, and interviews in recent months. He has suggested that the virus could have been invented in a US laboratory but does not entirely dismiss the theory of its natural origin. "It is of course also still possible that the virus had a natural origin. The bottom line is that nobody knows. That is why it is so important to investigate all the relevant information contained in databases available in the US," Sachs said.
Jeffrey Sachs' position should not be considered a reliable source for at least two reasons.
First, Jeffrey Sachs is an economist with no expertise in the field he is talking about. True, he chaired a Lancet commission investigating the origin of COVID-19, but the commission was disbanded already in September 2021 because of a conflict of interest. Sachs believed that five of the twelve members of the commission had a conflict of interest because of their direct and indirect ties to a Chinese laboratory in Wuhan. Instead, some former commission members claimed Sachs had pressured them to pay more attention to investigating the artificial virus theory.
Second, Jeffrey Sachs's bias cannot be ruled out. Besides talking about the economy and the pandemic, he makes many political statements closely related to pro-russian and pro-China narratives. For instance, in the same June 15 speech at the GATE Center, Sachs accused NATO of allegedly breaking its promise not to expand to the east after the collapse of the USSR and thus provoking the russian invasion of Ukraine (we debunked this false idea here). The economist also gave interviews to russian propaganda outlets, calling on Ukraine and the West to make concessions to russia in today's war.
Regarding China, Jeffrey Sachs blames the United States for plunging Sino-American relations and denies massive human rights violations in the PRC. Like many russian and Chinese representatives, he also baselessly accused the US of "creating the coronavirus" and "silencing the truth."
The WHO last updated its position on the origin of SARS-CoV-2 on June 9, 2022. In a new report by the Scientific Advisory Group for the Origins of Novel Pathogens, WHO experts claim scientists have so far failed to establish the source of the virus. However, the hypothesis of bats being carriers of the virus remains the most likely. To test the theory about the virus's lab origin and to reach final conclusions, experts need more research, including more access to data from China and other countries where COVID-19 was spreading in late 2019.
In October 2021, US intelligence declassified a report on the virus's origin. All US intelligence agencies agreed that the virus was not developed as a biological weapon, with most authorities assuming the virus arose naturally. Furthermore, the intelligence agencies said they needed additional information to provide a more detailed explanation of the virus's origin.
Therefore, the investigation into the causes of the emergence of SARS-CoV-2 is ongoing. It cannot be claimed that the scientific community has come to a final conclusion on this issue.
Disinformation: They'll deceive the population once again and introduce quarantine restrictions in Europe
Once again, Ukrainian anti-vaxxers claimed that the population is being "deceived" about the COVID-19 pandemic. This time, they cited WHO representative Hans Kluge, who spoke of an increased incidence of COVID-19 in Europe. Users concluded from this that Europeans would be "deceived" again to introduce quarantine restrictions and mass vaccinations.
What's the reality?
WHO Europe Regional Director Hans Kluge did indeed speak about a surge in new COVID-19 infections in Europe. In late June and early July, about 200-500 thousand new cases were reported in Europe daily. Overall, from the end of June to July 6, globally reported COVID-19 cases had increased by 30%.
An increase in morbidity this summer has been due to several factors:
vaccines'

decreased

effectiveness; it is recommended that people receive a booster vaccination

coronavirus

mutations

making people more vulnerable to the disease
At the same time, thanks to the high vaccination coverage, the new wave of COVID-19 will not lead to a sharp increase in hospitalizations and mortality from the disease.
Currently, European countries use relatively mild quarantine restrictions, requiring a COVID-19 certificate or a negative PCR test to enter some countries and requiring or recommending that people wear masks in public.
Quarantine measures and vaccinations against COVID-19 are not about "deceiving the population" but a proven way to overcome the pandemic and reduce the number of those affected by the disease. Remember that even under martial law, Ukrainians can be vaccinated against COVID-19. A list of available vaccination points can be found here. Also, Ukrainians who were forced to go abroad can get the vaccine in other European countries.
Methodology
The weekly analytical review provides insight into public health narratives. Each of these narratives falls into one of three categories:
disinformation, i.e., deliberate dissemination of false information;

misinformation, i.e., inaccurate information that arose as a result of users' unconscious errors;

mal-information, i.e., accurate information used to harm a person, organization, or country.
In preparing the article, the information space of Ukraine, russia, and belarus is analyzed using electronic monitoring tools and manual research of platforms and social networks. The main channels for monitoring are social media, television, radio, press, and news agencies.
Disclaimer: This information piece was produced with the assistance of the United States Agency for International Development (USAID), provided on behalf of the people of the United States of America, and with the support of the United Kingdom Government's Good Governance Fund program on behalf of the people of Great Britain. This article's content is the sole responsibility of Deloitte Consulting under contract #72012118C00001. It does not necessarily reflect the views of USAID, the United States Government, UK aid, or the United Kingdom Government.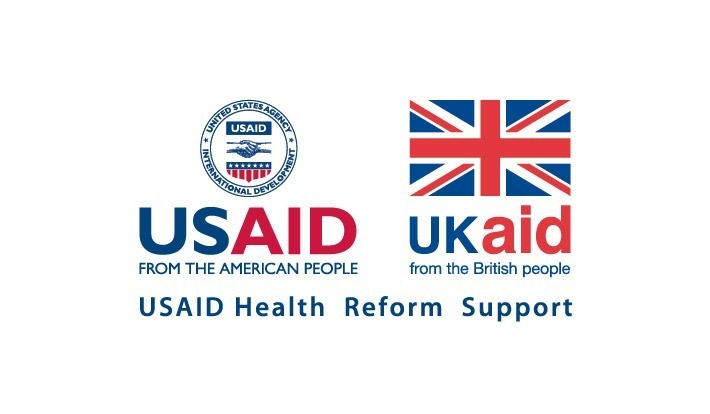 Attention
The authors do not work for, consult to, own shares in or receive funding from any company or organization that would benefit from this article, and have no relevant affiliations