Social media spread a photo of a girl in Hostomel whom russian occupiers tortured and raped to death and burned a swastika onto the skin of her torso. Russian media claim the girl was killed by Ukrainian "nationalists" from the Azov Battalion in Mariupol.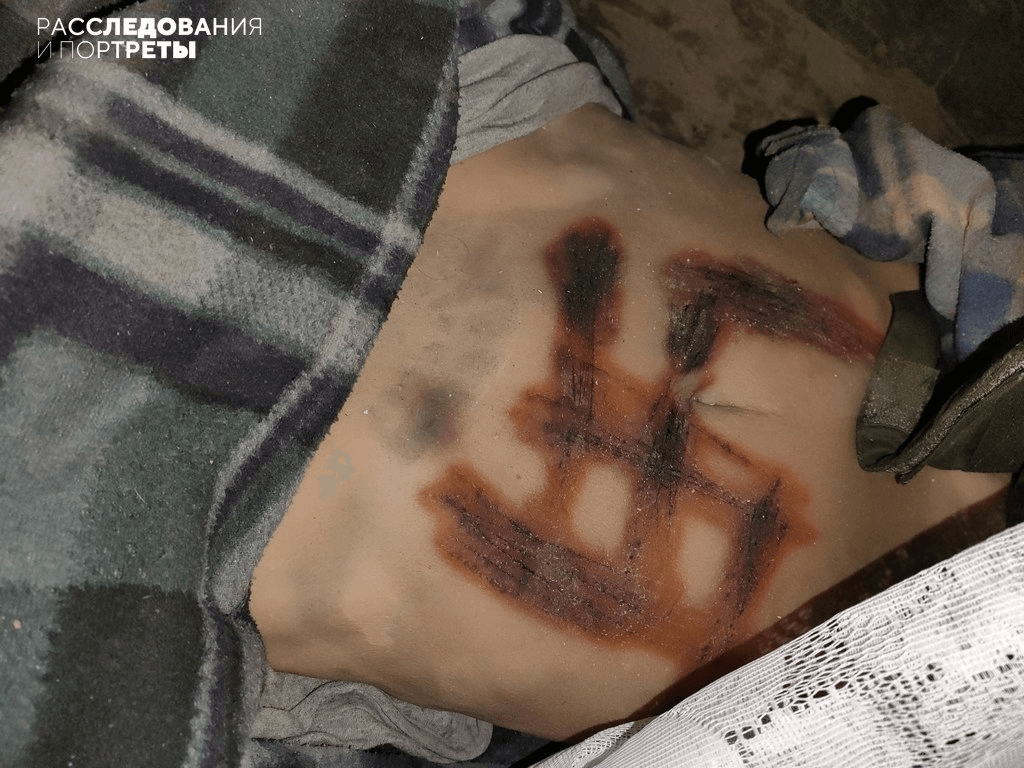 An image of the girl tortured to death, with a swastika burned onto her body.
However, the girl in the picture was not tortured by russian occupiers in Hostomel or the Azov Battalion members in Mariupol. There is no clear evidence of who was involved in her death.
The photo of the tortured girl first appeared in a video from a blogger. The atrocity was possibly committed by the russian military, given other crimes carried out in the russian-occupied territories.
On April 4, adviser to the President of Ukraine, Oleksiy Arestovych, posted a picture of the mutilated girl allegedly killed by russian troops in Hostomel, but he later deleted his post. Russian Telegram channels had been disseminating the video since March 27, calling the girl a "victim of the Ukrainian Nazis" in Mariupol.
American journalist Patrick Lancaster posted the original video of the tortured girl on March 27. In his video blog, he said the girl was found in the basement of Mariupol School No.25, which the Ukrainian military had allegedly used as their base.
The blogger likely shot his video at Mariupol's school No.25. The school in the video looks similar to a picture taken in 2021.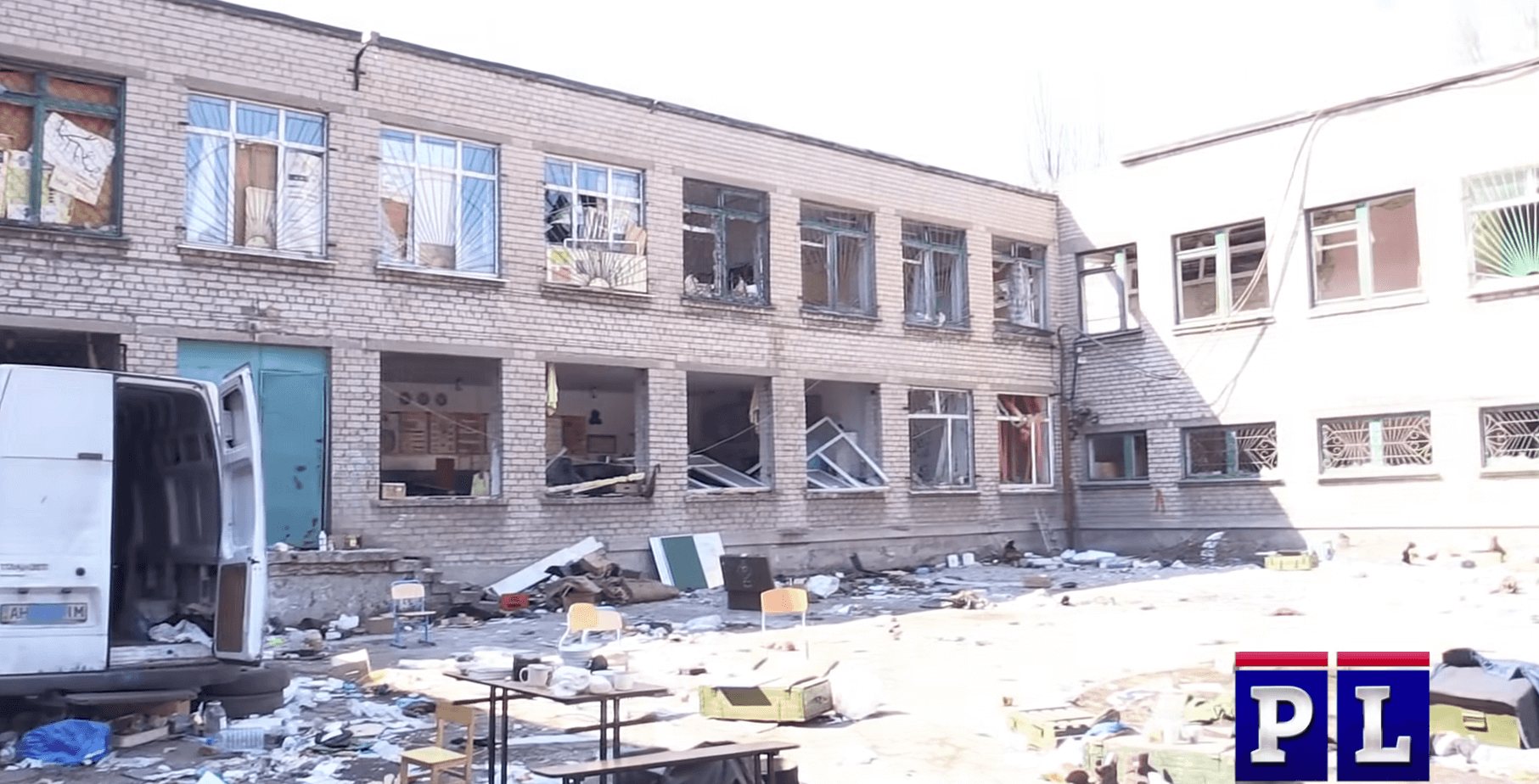 A U.S. Navy intelligence veteran, Patrick Lancaster describes himself as an independent journalist. He has been covering events in russian-occupied Donbas since 2014. After the downing of Malaysia Airlines flight MH17 in the summer of 2014, Patrick Lancaster made a video denying the crash investigation results. Russia is doing the same, denying its responsibility for shooting down the plane. An international investigation in the Netherlands proved the aircraft had been shot down by a missile from the Buk anti-aircraft missile system belonging to the 53rd Anti-Aircraft Missile Brigade of the russian ground forces, based near Kursk.
Shortly before the russian invasion, Lancaster was one of the first to report a "terrorist attack" on three civilians in a non-government-controlled part of Donbas, allegedly carried out by Ukraine. Bellingcat investigators later said the incident had been staged.
Patrick Lancaster's video footage often appears on russian propaganda channels: Russia Today, Zvezda, and Russia 24. On them, Lancaster often repeats russian propaganda narratives.
Since the beginning of the full-scale war, Lancaster has been shooting videos from sieged Mariupol, making no mention of russian war crimes in Ukraine. On the contrary, the blogger's videos shift responsibility for the crimes onto Ukraine. In one video, he wore a white ribbon used by russian troops for identification.
Attention
The authors do not work for, consult to, own shares in or receive funding from any company or organization that would benefit from this article, and have no relevant affiliations