Verification within Meta's Third-Party Fact-Checking Program
Social media disseminated video footage of President Zelensky having a video call, allegedly with cocaine spilled on the desk.
However, there is no powder on the table in the original video. The drugs were added to a video shared on Facebook.
In the footage, Volodymyr Zelensky is talking to Elon Musk. The piece was posted on March 6, 2022, on the President's official pages, including Instagram. Fake posts of cocaine on the table appeared in April 2022.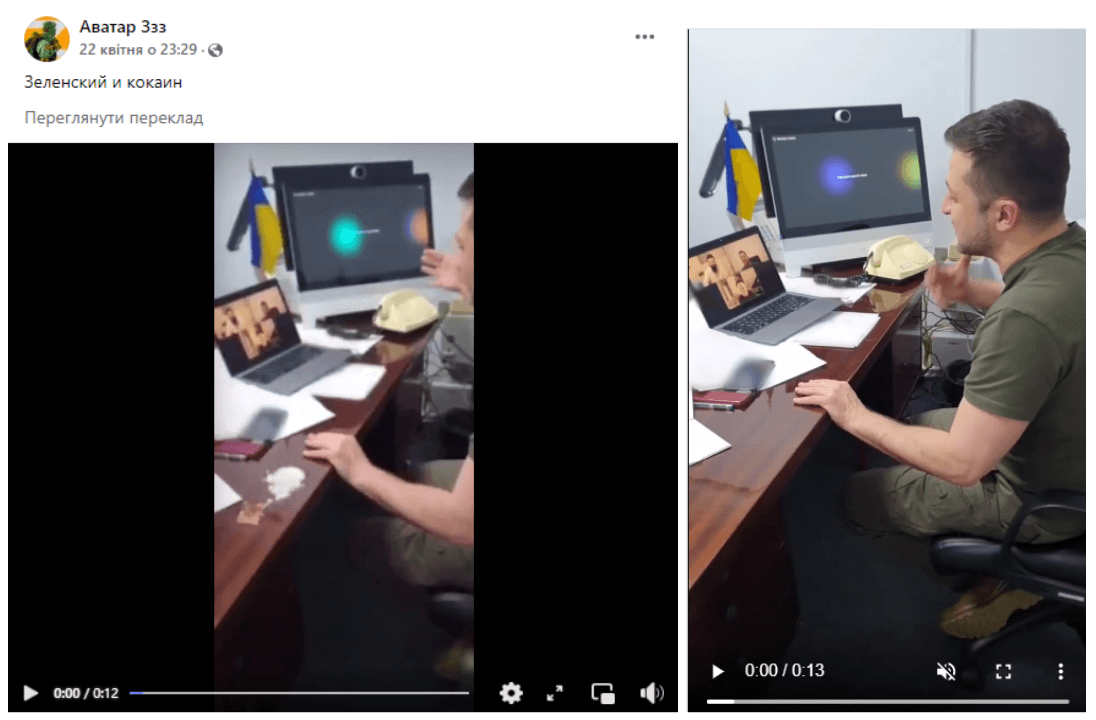 The Center for Strategic Communications warned earlier that the Kremlin propaganda could post new fake videos with Zelensky.
VoxCheck has already debunked false reports of Zelensky's drug use.
Attention
The authors do not work for, consult to, own shares in or receive funding from any company or organization that would benefit from this article, and have no relevant affiliations