Debunking fakes in partnership with Facebook
According to the video, spread online, Conor McGregor, an Irish mixed martial arts fighter, allegedly mock at Western sanctions against Russia. 
His words are translated into Russian as: "Listen, many would like to see the end of Russia, but so far it can only be held in the cheek".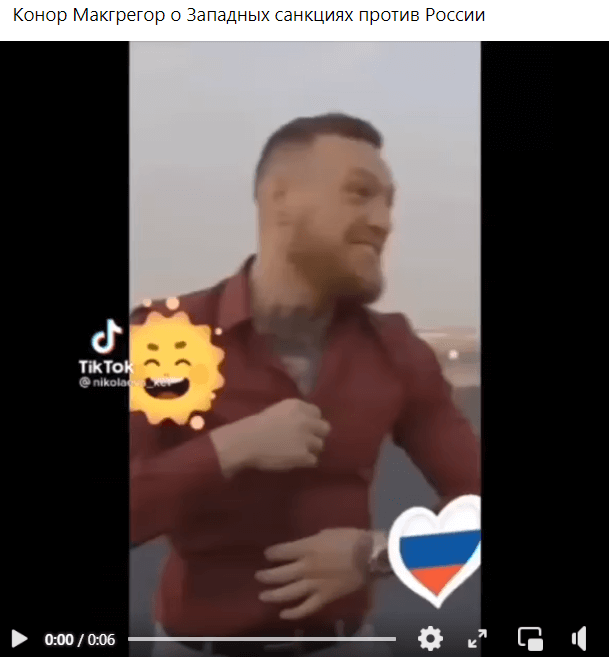 However, actually the fighter did not make such a statement. The authors of the post changed the soundtrack in the video on purpose. In the original video Conor McGregor did not mention Russia at all.
The probable source of the fake is the TikTok channel @nikolaeva_ket, where the video was published on Feb. 28 amid news about new Western sanctions over Russia's aggression against Ukraine.
Using the reverse image search, you can find a photo of Conor McGregor with Dana White, president of the Ultimate Fighting Championship (UFC).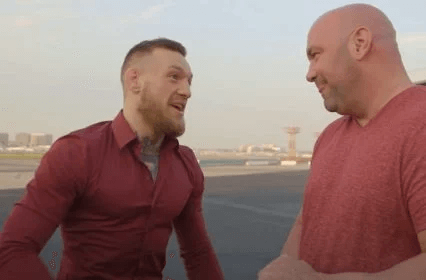 The official UFC channel published a video of the meeting on July 12, 2017. Russia and Western sanctions are not mentioned at all in the fragment (01: 25-01: 31) used in the TikTok video.
In the video, Dana White meets Conor McGregor at the airport. They exchange greetings and compliments. Then they mention Floyd Mayweather, McGregor's rival. The UFC president says he owns three planes. In response, McGregor jokes that Floyd probably has tax problems.
Attention
The authors do not work for, consult to, own shares in or receive funding from any company or organization that would benefit from this article, and have no relevant affiliations