Verification within Meta's Third-Party Fact-Checking Program
Information disseminated over the internet about car documents for a Kia Sorento belonging to Dariusz Majchrzak and found in one of the buildings in Sievierodonetsk on June 6 allegedly confirms the presence of NATO troops in Ukraine. According to the post, Dariusz Majchrzak is a colonel in the Polish army holding the position of vice-rector for military affairs at the War Studies University in Poland. He reportedly studied at an officers' academy in Wroclaw and served in the 11th Panzer Cavalry Division. He was an instructor during the war in Iraq, serving in the 5th rotating Polish military contingent.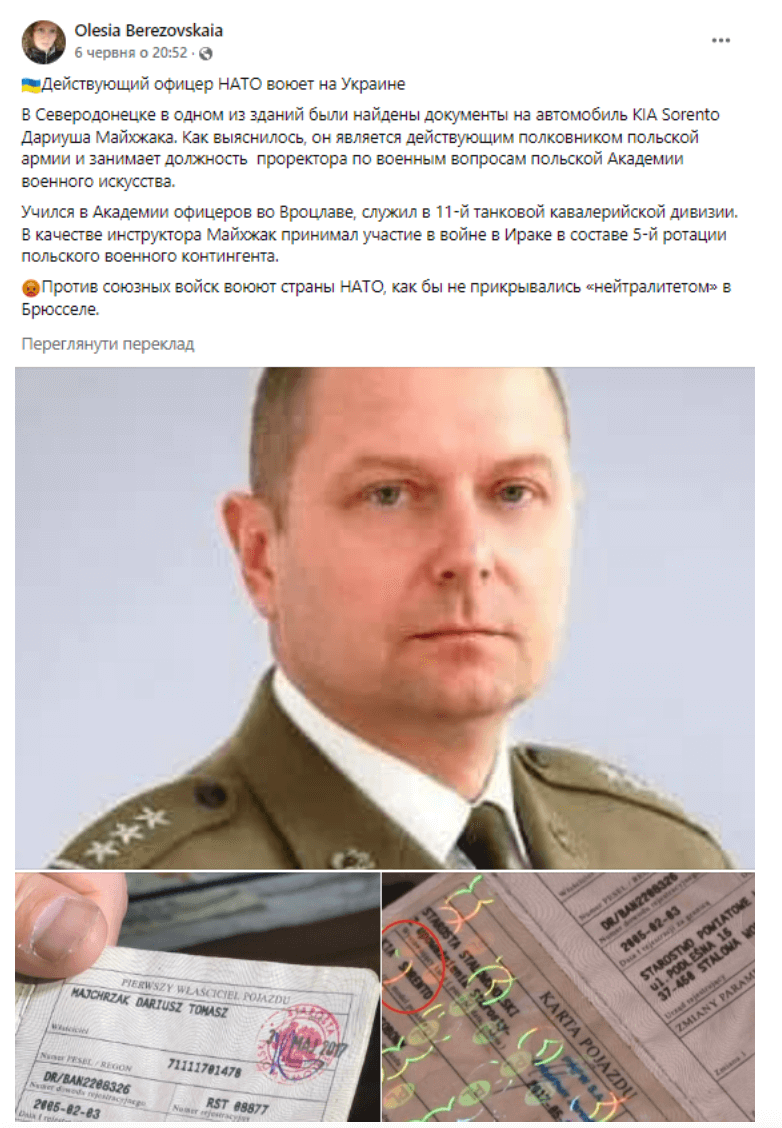 However, the documents found do not belong to a Polish army colonel.
The person in the portrait is indeed Dariusz Maijchrzak, vice-rector for military affairs at Poland's War Studies University. Since 2015, Dariusz Majchrzak has focused on scientific work, publishing research, dissertations, and articles. In June 2022, he participated in a series of public events as the University's vice-rector and, therefore, could not physically be in Ukraine.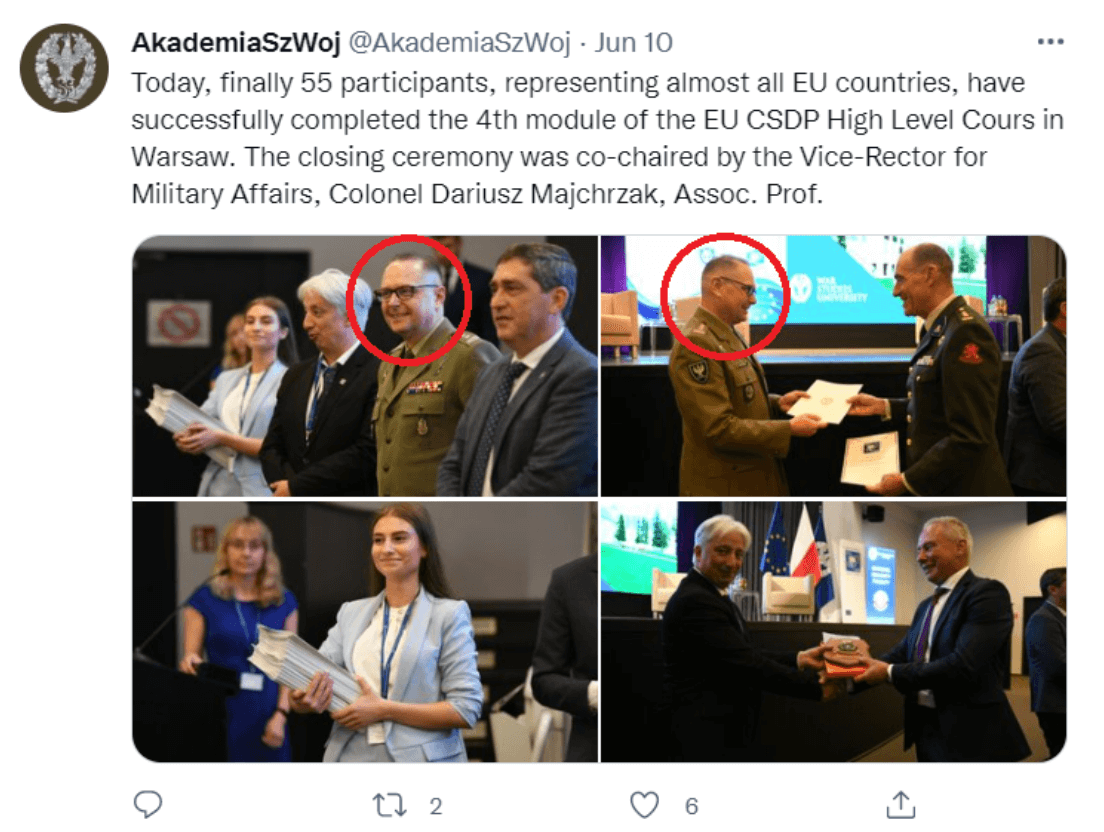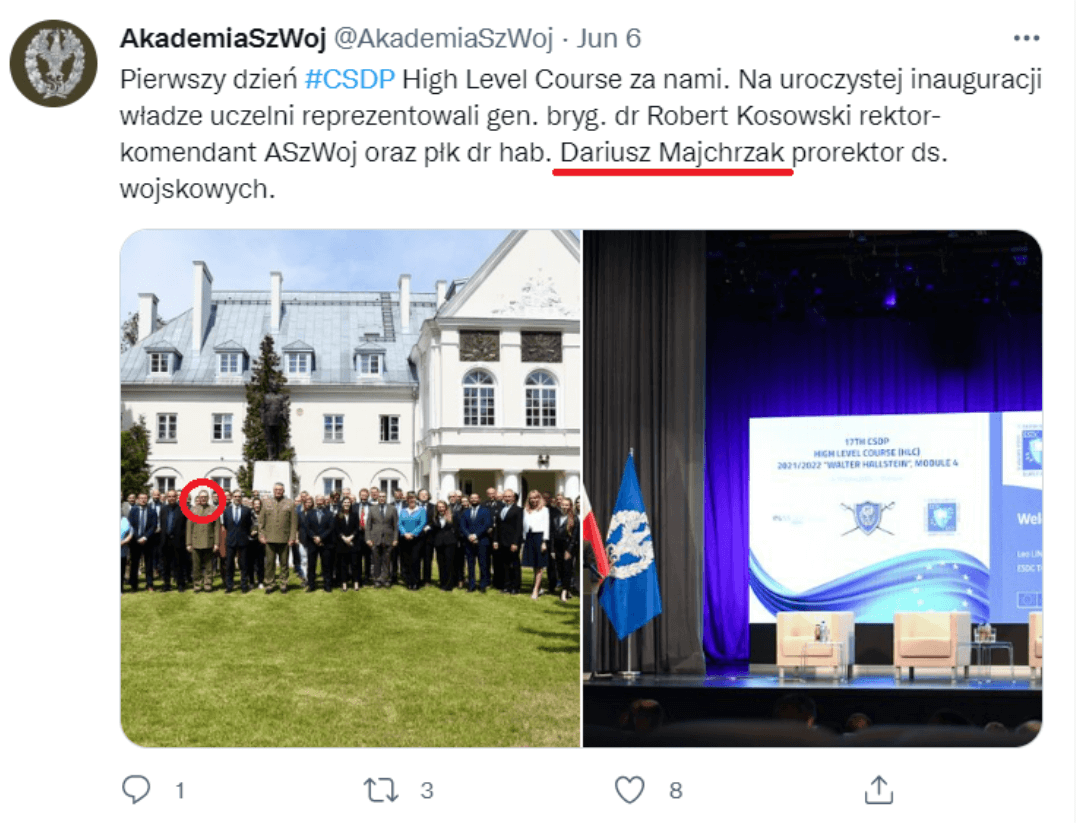 Majchrzak is a widespread surname in Poland. In 2002, approximately 9.5 thousand men and about the same number of women had this last name in the country. For instance, Dariusz Majchrzak is also the name of a Polish actor.
Attention
The authors do not work for, consult to, own shares in or receive funding from any company or organization that would benefit from this article, and have no relevant affiliations