Verification within Meta's Third-Party Fact-Checking Program
The photos of the alleged consequences of the explosion at a military base in Russia's Ussuriysk on April 25, 2022 are being spread in the network. The posts are being illustrated by two versions of the photos. 

However, this is not true. A reverse image search shows that both shots have been taken not in Ussuriysk. 
Google reverse image search shows that the first photo, that illustrates the posts, has appeared online in 2021. It shows the explosions at an ammunition depot in Kazakhstan on August 27, 2021. 
Google reverse image search by the second photo shows that these are the explosions at military depots in Balaklia, Kharkiv region in 2017. Earlier, these photos have been used as alleged footage of the explosion at the Azovstal plant in Mariupol. 
There was indeed a fire at a military base in Ussuriysk, Russia, on April 25, but the photos that are being used in the publications are not related to it.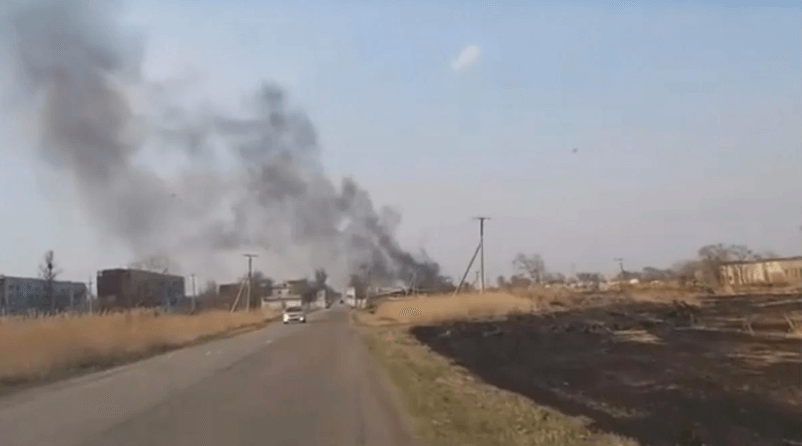 Attention
The authors do not work for, consult to, own shares in or receive funding from any company or organization that would benefit from this article, and have no relevant affiliations