Checking fakes in partnership with Facebook
The network spreads information that Russian special forces allegedly detained fighters of the Azov Battalion Serhiy Velychko and Konstantin Nemychev near Kharkiv.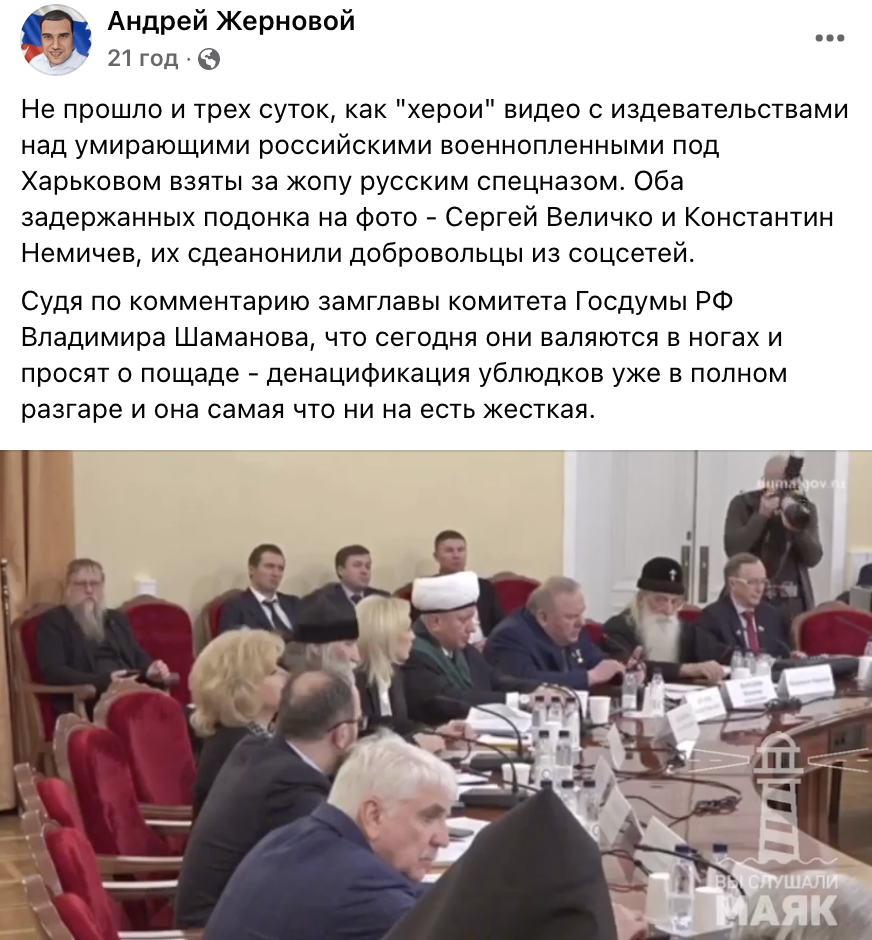 However, this is a fake.
Serhiy Velychko (nickname "Chile") and Konstantin Nemychev are at large, they are in Kharkiv. Combat commanders of the Kharkiv branch of the Azov Battalion's Territorial Defense recorded a video from Kharkiv stating that they were at large. The video was published by the leader of the National Corps, Andriy Biletsky.
Костянтин Немічев і Сергій Величко (Чилі) про полон, російських фейкометів і Собчак pic.twitter.com/v2xsmiYplJ

— Андрій Білецький (@AndrijBilec) March 29, 2022
Nemychev and Velichko also published reports from Kharkiv in their Telegram channels, and statements about Russian captivity were fakes.
Attention
The authors do not work for, consult to, own shares in or receive funding from any company or organization that would benefit from this article, and have no relevant affiliations