Verification within Meta's Third-Party Fact-Checking Program
Social media disseminated a picture of the wall in a dilapidated building with the caption, "Who allowed you to live beautifully?" It is argued that the russian occupiers made this inscription in a destroyed house in the Kyiv region.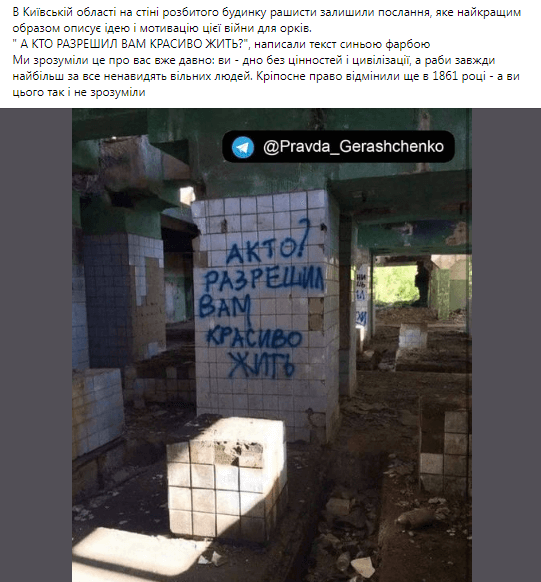 The russists left a message on the wall of a destroyed home. It best describes the idea and motivation of this war for the orcs. "WHO ALLOWED YOU TO LIVE BEAUTIFULLY?" is written in blue paint. We have long known this: you are pond scum without values and civilization. Enslaved people hate free people most of all. Serfdom was abolished back in 1861, but we don't think you ever understood that.   
However, the picture has been circulating online since at least 2016.
We found the picture shared on a russian-language site by reverse searching the image in Google Images. The date of publication of the post is October 5, 2016, and the building's location is not specified.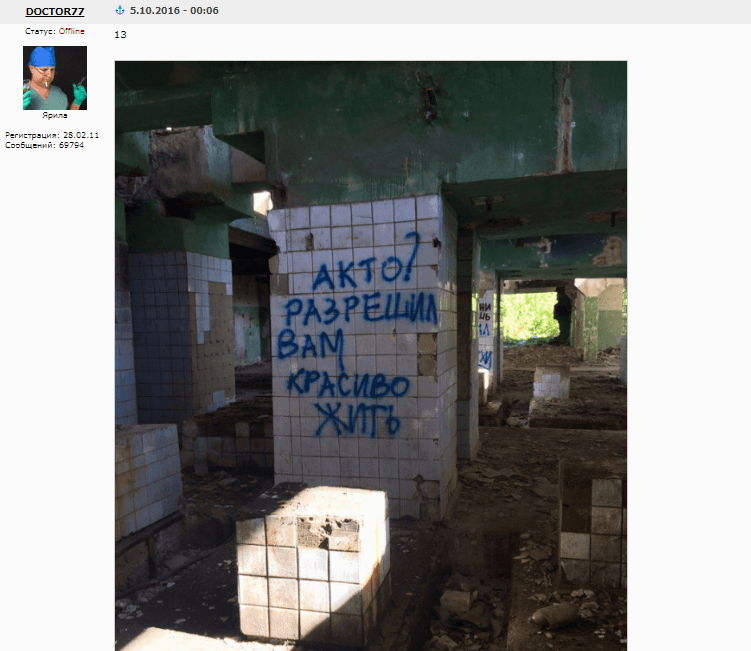 Screenshot of the post with the shared photo
Using the TinEye reverse image search, we came across another russian-language site with the publication date of the picture of August 5, 2017.
Attention
The authors do not work for, consult to, own shares in or receive funding from any company or organization that would benefit from this article, and have no relevant affiliations