Debunking fake news in partnership with Facebook.
It is spread the information on Internet that on Feb. 28, 2022, the Russian militants allegedly completely seized control of the area near the Zaporizhia nuclear power plant (the station is located in the region, near the town of Energodar). Users point to Russia's Defense Ministry as the source of this news.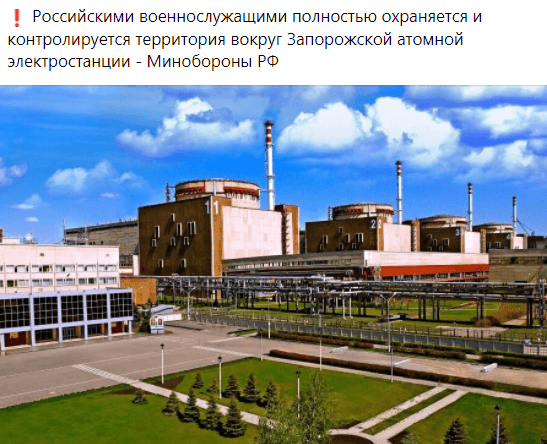 Screenshot of the post shared on Facebook
However, this news is not true.
First, the statement about the capture of ZNPP and surrounding areas has already been debunked. On Feb. 28, Energoatom reported that all nuclear power plants were under Ukrainian control. In addition, the mayor of Energodar (the city that surrounds the station) confirmed that the city is controlled by Ukraine.
Second, Russia's Defense Ministry is not a reliable source of information about the Russia-Ukraine war. We would like to recall that in the first three days after the invasion, Russia ignored the losses among its own militants and admitted the fact of losses only on the fourth day.
Reliable information about the course of the war can be found on these sources:
Attention
The authors do not work for, consult to, own shares in or receive funding from any company or organization that would benefit from this article, and have no relevant affiliations