Users are actively sharing a video depicting a lot of plastic bags on the truck in the shape of human bodies, and one of those packages has a man who smokes in it. The other two men fix the packages. All this is accompanied by the signatures "the corpse of a Ukrainian civilian smokes after he was brutally shot by the russian military."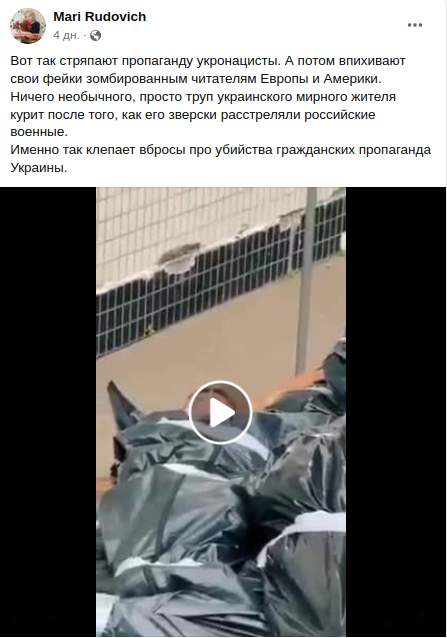 However, this is a fake. The video is not related to russia's invasion of Ukraine.
In fact, the video was made while filming a video of russian rapper Husky for the song "Never". It was first published in his Tik-Tok by the artist-director of the video Vasya Ivanov.
This video was previously shared, saying that it was allegedly related to the COVID-19 pandemic.
Attention
The authors do not work for, consult to, own shares in or receive funding from any company or organization that would benefit from this article, and have no relevant affiliations