Verification within Meta's Third-Party Fact-Checking Program
There is  information spread online that the Ukrainian Armed Forces are preparing a provocation near the Central Market in Lysychansk (Luhansk region). It is like, Ukraine is transporting bodies to stage shelling by the so-called "LPR".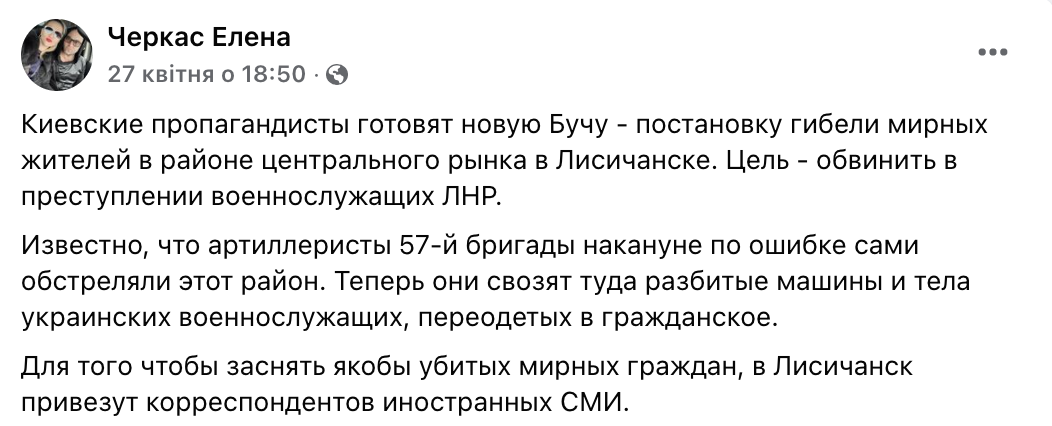 However, this is a fake. It has already been refuted at the Center for Strategic Communications and Information Security of Ukraine.
Serhiy Haidai, head of the Military Administration of Luhansk Region, said russia was intimidating Ukrainians and spreading fakes about Lysychansk. There are no bodies on the market. Civilians in the city are in shelters.
In addition, russia fired on the Central Market in Lysychansk on April 16.
Russian troops regularly fire on Lisichansk, including with heavy weapons. Reports of shelling were, for example, on March 30, April 1, April 11 , April 13 , April 19 and April 29.
Attention
The authors do not work for, consult to, own shares in or receive funding from any company or organization that would benefit from this article, and have no relevant affiliations