Verification within Meta's Third-Party Fact-Checking Program
A video circulates online allegedly showing the consequences of the shelling on April 23, 2022, resulted in the damage of an apartment in Odesa. However, this is a fake.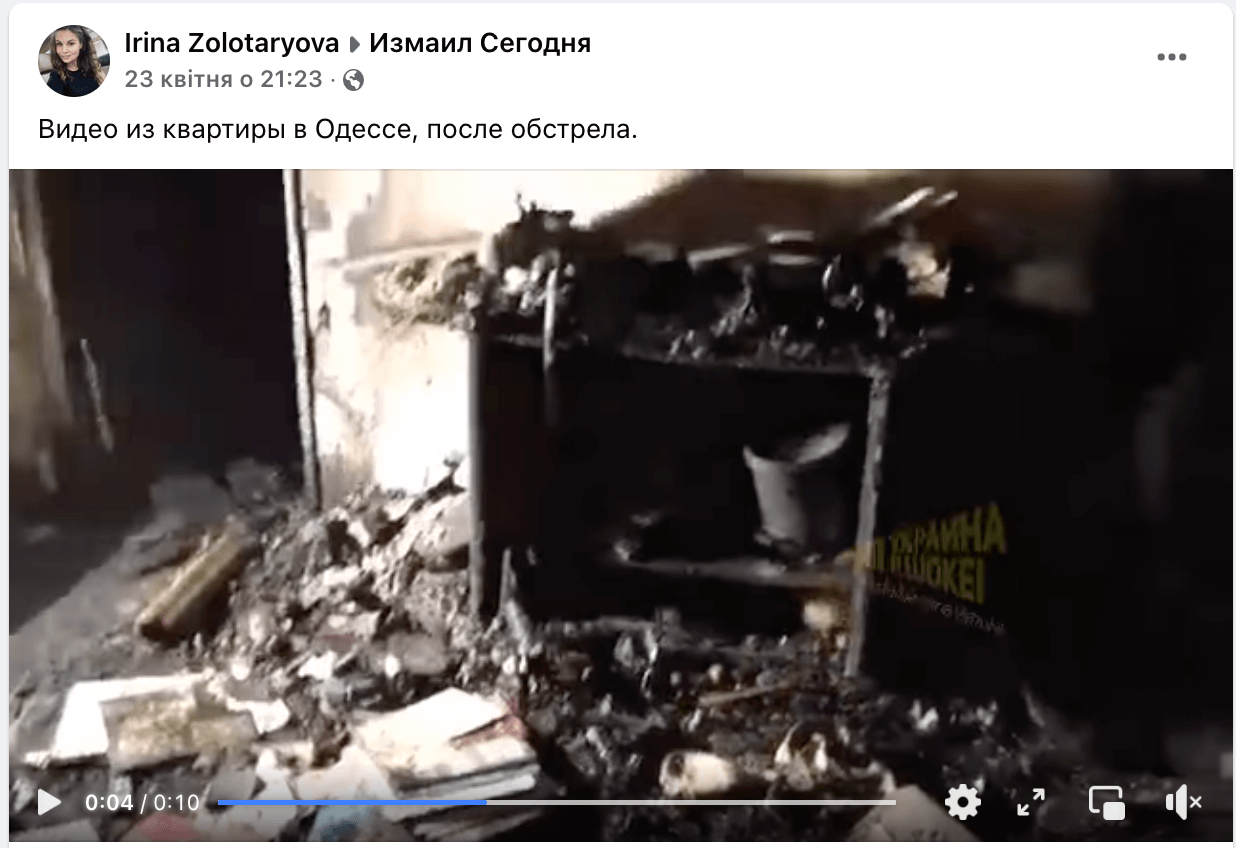 We verified video footage through a reverse search on Google, Bing and TinEye. It did not give results. We also tried to find footage from the video on the Russian portal Yandex, which is blocked in Ukraine. One of the shots showed that the video appeared online in 2019. This video was shot in one of the apartments in russian Biysk after the gas explosion.
Here is the original video, published on August 31, 2019. It is not connected with the shelling of apartment buildings in Odesa by russian troops on April 23.
Attention
The authors do not work for, consult to, own shares in or receive funding from any company or organization that would benefit from this article, and have no relevant affiliations