Verification within Meta's Third-Party Fact-Checking Program
The video, which allegedly depicts an explosion in Mykolayiv, is being spread on the Internet. However, this video appeared before the large-scale russian invasion of Ukraine.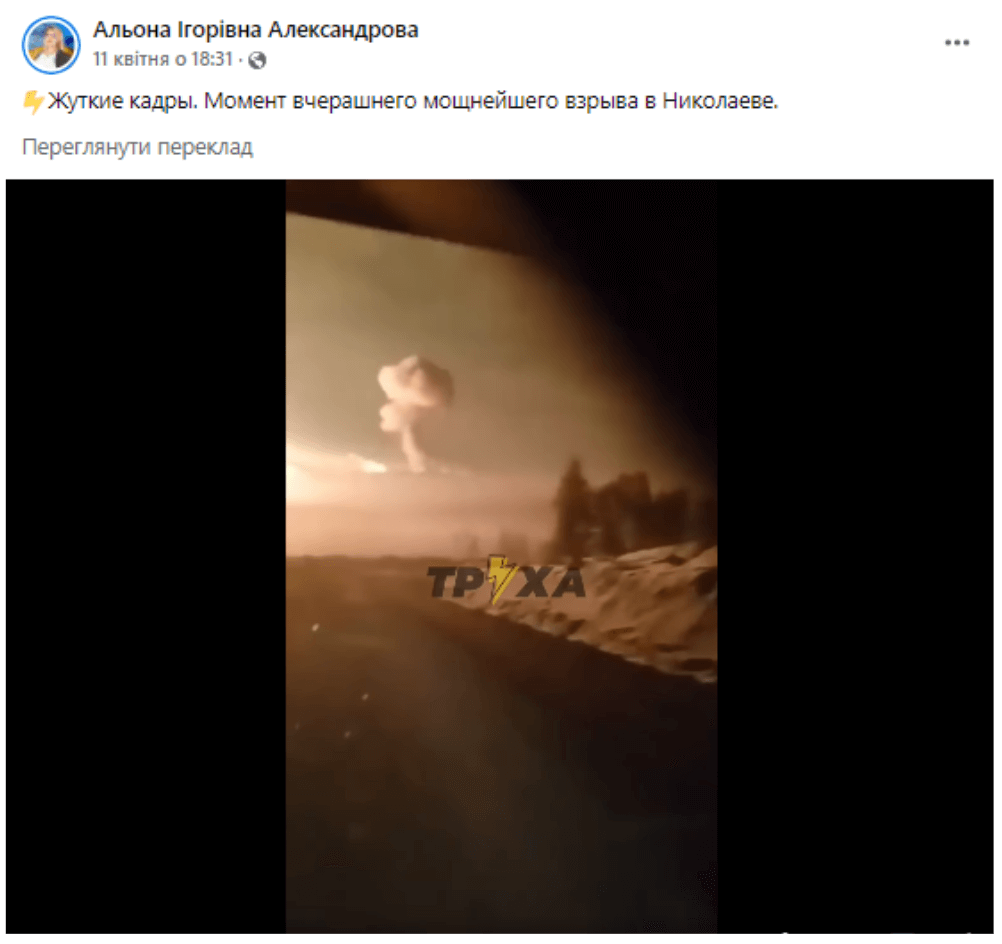 Photo of explosions from a Facebook post
Video of an explosion which took place allegedly in Mykolayiv was at first published on Facebook on April 11. It is going on about the rocket attack of hangars of the Qatari enterprise in Mykolayiv in the fake posts. It really took place late in the evening on April 10.
But there is a video in the posts of Facebook  that appeared online at least on February 7, 2022 (before russia's full-scale invasion of Ukraine on February 24). The video probably shows explosions during the fighting of the Saudi coalition against the Hussite rebels in Yemen. However, we did not find evidence of this in reliable sources. It is well known that the video was not shot on April 10 in Mykolayiv.
Attention
The authors do not work for, consult to, own shares in or receive funding from any company or organization that would benefit from this article, and have no relevant affiliations