Verification within Meta's Third-Party Fact-Checking Program
The network spreads information that Oleksandra Zelenska, the daughter of the President of Ukraine, allegedly called her father a Nazi and a murderer of the Ukrainian people. According to social media users, Oleksandra herself fled to Poland. Along with these messages, photos of the girl and links to the telegram channel are spread, where you can read more about the news.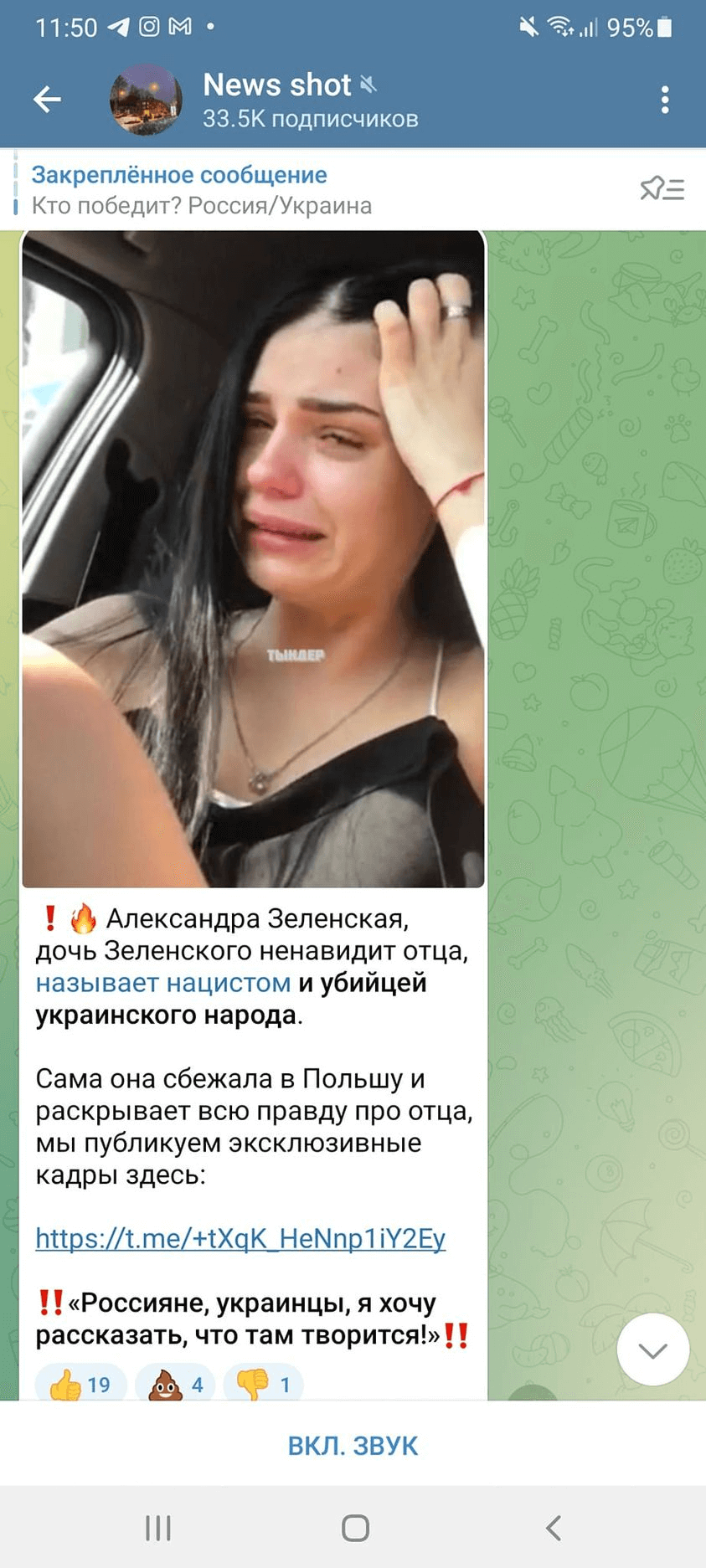 However, the president's daughter did not make such statements. Moreover, the girl in the photo is not Zelensky's daughter. 
17-year-old Oleksandra Zelenska, the daughter of the President of Ukraine, did not make such statements. She is not currently active on social media accounts, at least under her real name. Neither the Ukrainian nor foreign media have any her comments on her father.
There is no evidence that Alexandra moved to Poland. Elena Zelenskaya, the first lady, says her children remained in Ukraine after the large-scale russian invasion on February 24. However, it is impossible to verify this information from open sources.
The photo of the girl, which is spread with the "statement of the president's daughter", has nothing to do with Oleksandra Zelenska. Using a reverse image search on TinEye , we find out that this photo is a screenshot from the 2017 video , in which the girl complains that her boyfriend has not yet given her an iPhone.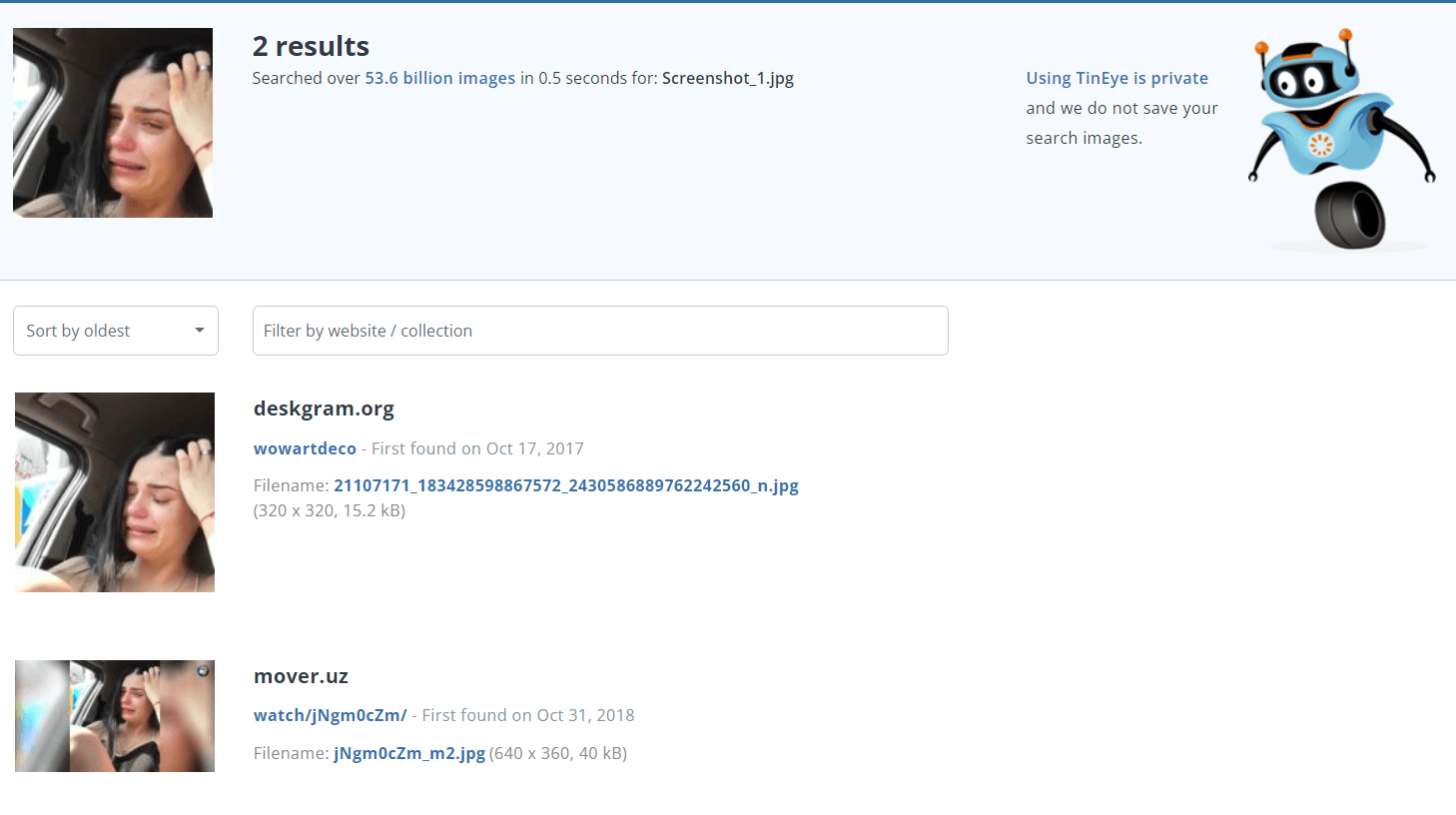 If you compare the girl from the video with Zelensky's family photos , you can understand that Oleksandra Zelenska looks different.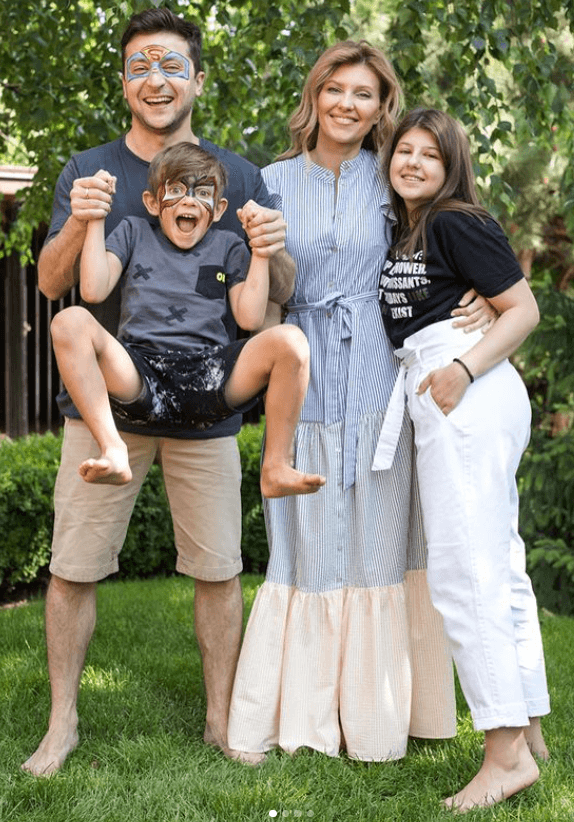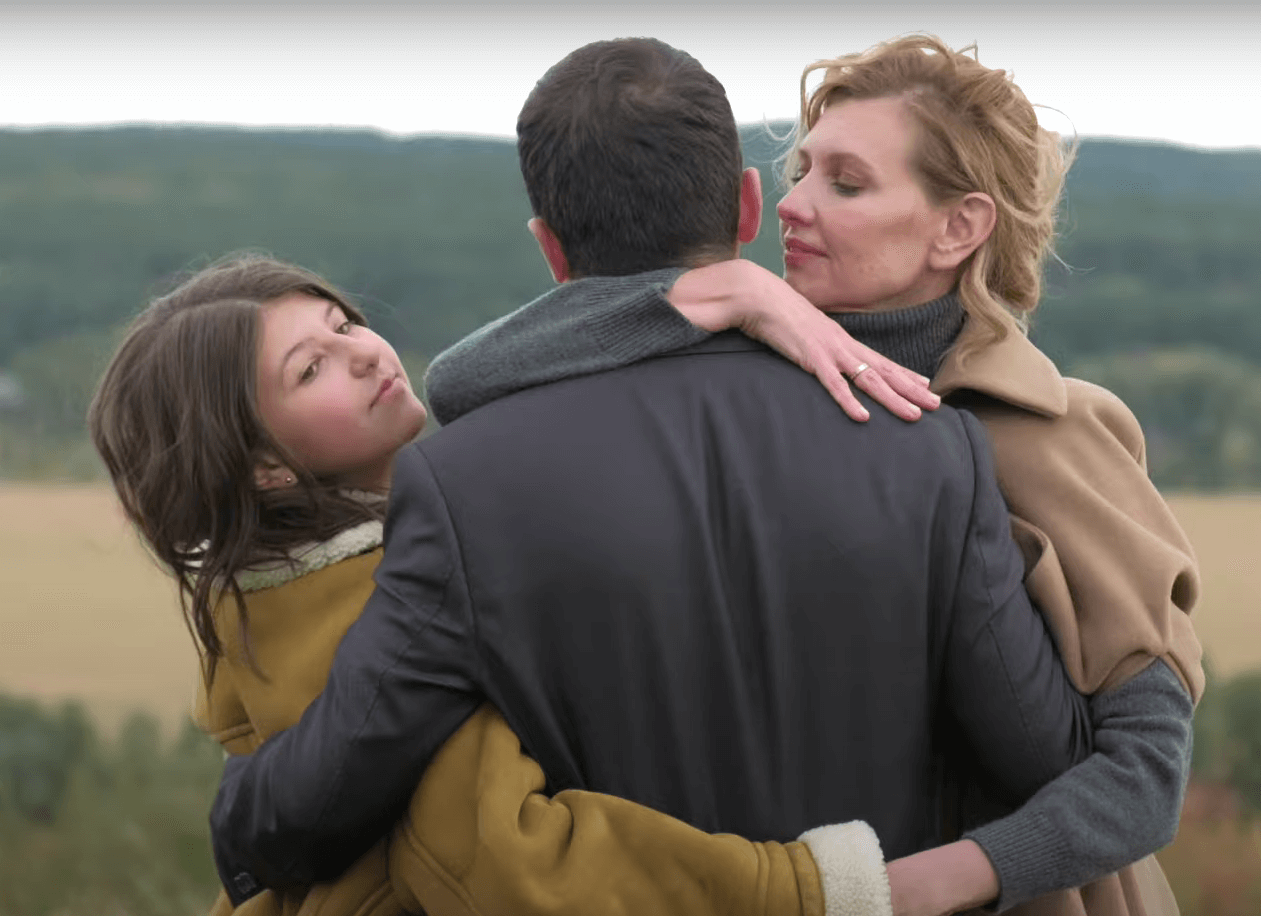 In addition to it, the posts provide a link to the telegram channel, which allegedly published details of the news. However, the link does not lead to a specific post, but to a closed telegram channel with news. You must wait for the administrator's confirmation to access the channel. Such news with impressive photos or headlines is spread to increase the number of subscribers in a deceptive way.
Attention
The authors do not work for, consult to, own shares in or receive funding from any company or organization that would benefit from this article, and have no relevant affiliations