Verification within Meta's Third-Party Fact-Checking Program
 The network spreads information that the founder of the Azov Regiment Andriy Biletsky was detained by Kadyrovites. It is claimed that Biletsky tried to be evacuated on a helicopter, but was beaten up. As evidence, they cite a video in which Andriy Biletsky allegedly apologizes after his detention and accuses Volodymyr Zelensky of everything.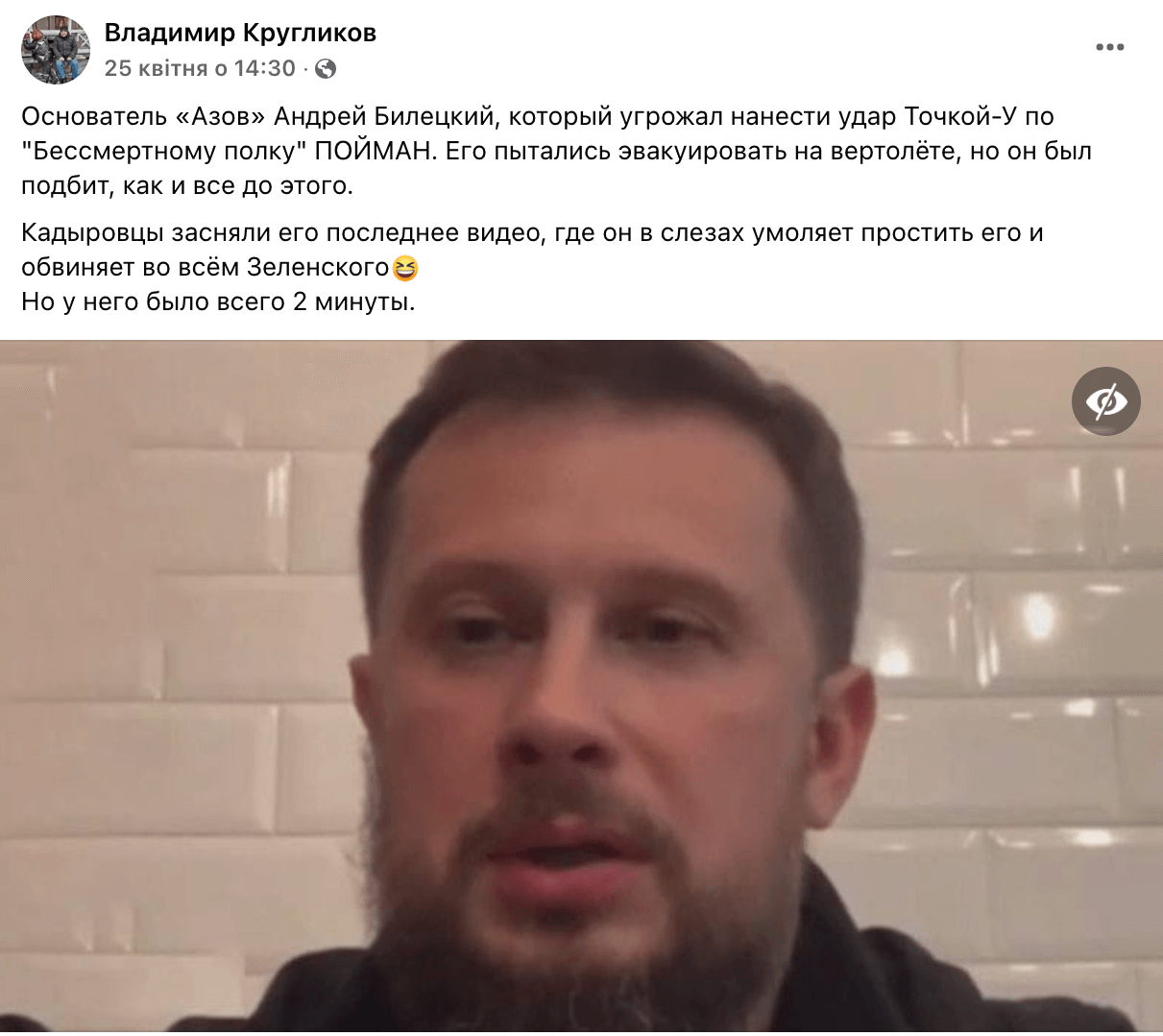 However, this photo is a shot from Andriy Biletsky's interview for the talk show "Great Lviv Speaks", and there is no evidence that Biletsky was detained by "Kadyrovites". Earlier, this fake was refuted by independent fact-checkers from Myth Detector .
A reverse image search in Google Images shows that the published photo is a still from the talk show "Great Lviv Speaks" on NTA on April 21, 2022. In an interview , the first commander of the Azov Regiment Biletsky spoke about the importance of Mariupol in a full-scale war and the battle in the east. In particular, Biletsky talks about possible ways to unblock Mariupol and what military forces are needed for this.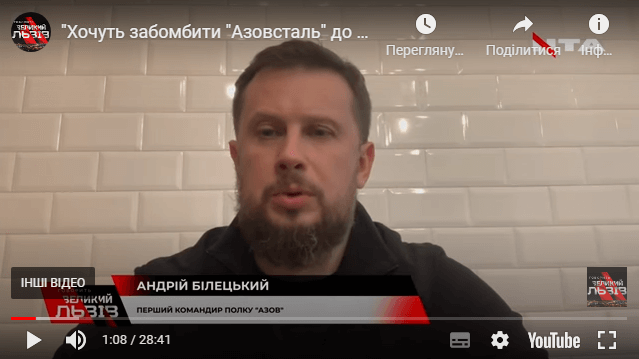 Excerpt from Andriy Biletsky's interview on the talk show "Greater Lviv Speaks"
There were no reports of Andriy Biletsky being detained.
We have previously refuted the fake that russia detained fighters of the Azov Battalion, Serhiy Velychko and Konstantin Nemichev.
Attention
The authors do not work for, consult to, own shares in or receive funding from any company or organization that would benefit from this article, and have no relevant affiliations