Debunking fakes in partnership with Facebook
A satellite image, which allegedly shows 30,000 bags of corpses of the National Guards of the Azov Regiment in Mariupol, is spreading on social media.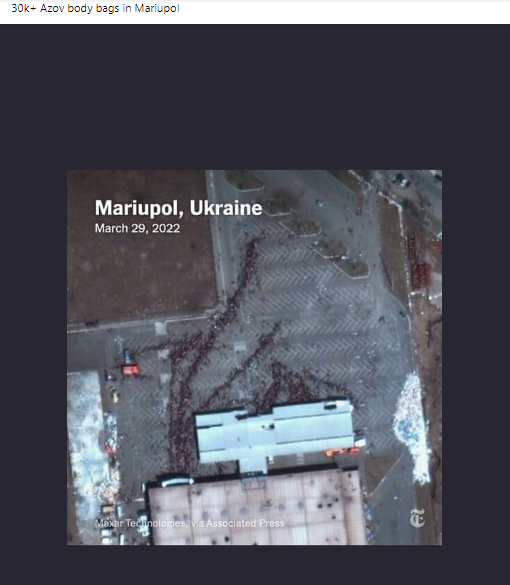 This is really Mariupol. However, the photo shows a large queue of people to the grocery store.
Photos taken on March 29, 2022 by the Maxar Technologies Worldview-3 satellite depict about a hundred people queuing in front of one of the grocery stores in Mariupol.
Civilians waited in line to get food and other necessities. Currently in Mariupol is a humanitarian catastrophe – no food, medicine, electricity and heating. Russian troops do not allow humanitarian aid into the city.
Attention
The authors do not work for, consult to, own shares in or receive funding from any company or organization that would benefit from this article, and have no relevant affiliations