Verification within Meta's Third-Party Fact-Checking Program
The photos of the alleged consequences of the attack of the Armed Forces of Ukraine on the hangar with Russian equipment are being spread in the network. However, this is not true.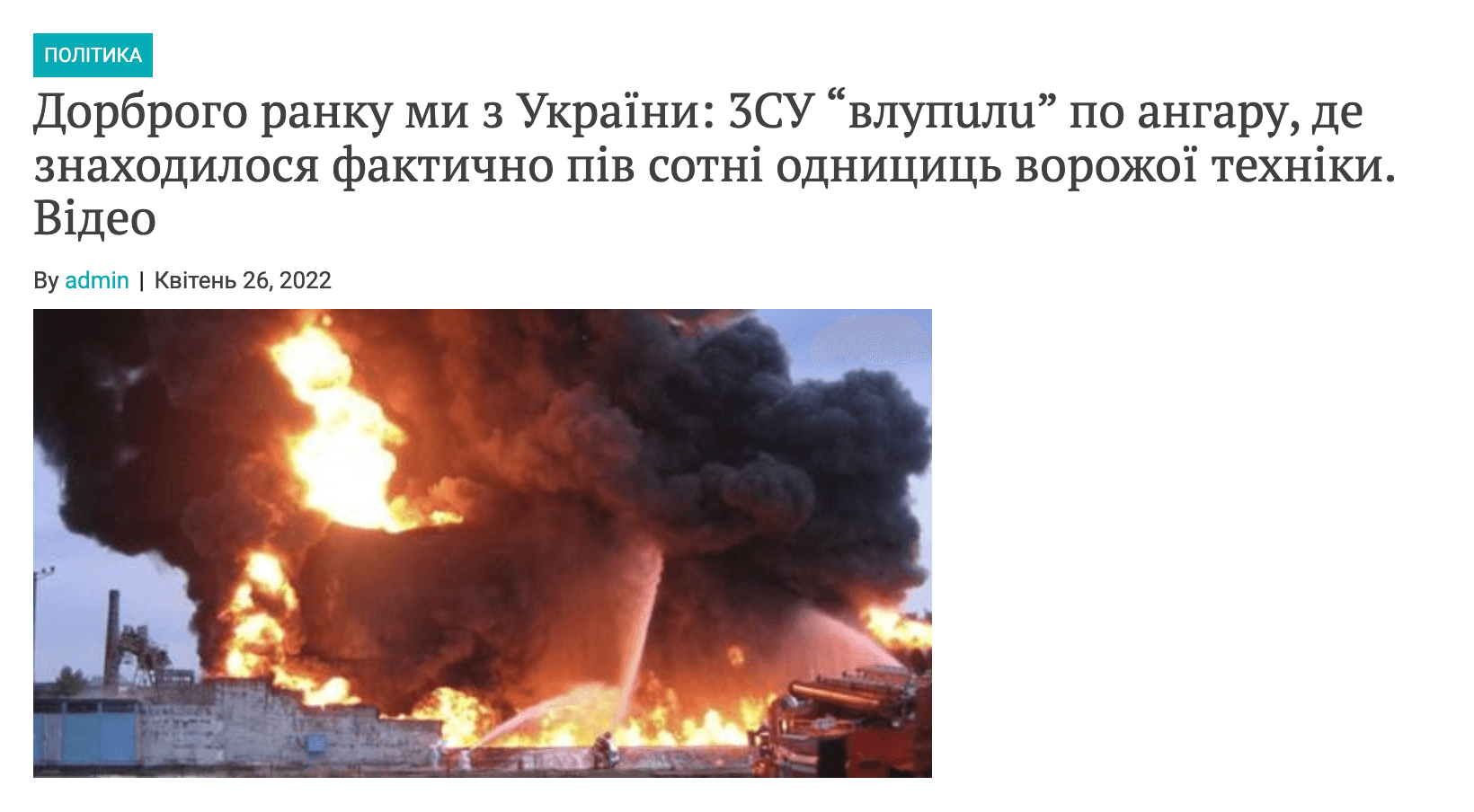 Google reverse image search shows that the photo appeared in the network before the full-scale Russian invasion to Ukraine in 2022. In 2019, the Brestskaya Gazeta website reported on a fire at an oil depot in Brest on May 3, 2008. 
The Ministry of Emergencies of Belarus also published a video of the fire. It shows the same footage that is being distributed online.
Attention
Автори не є співробітниками, не консультують, не володіють акціями та не отримують фінансування від жодної компанії чи організації, яка б мала користь від цієї статті, а також жодним чином з ними не пов'язаний