Verification within Meta's Third-Party Fact-Checking Program
The network spreads information that the Armed Forces allegedly fired artillery at the Azot plant in Severodonetsk on May 24, 2022.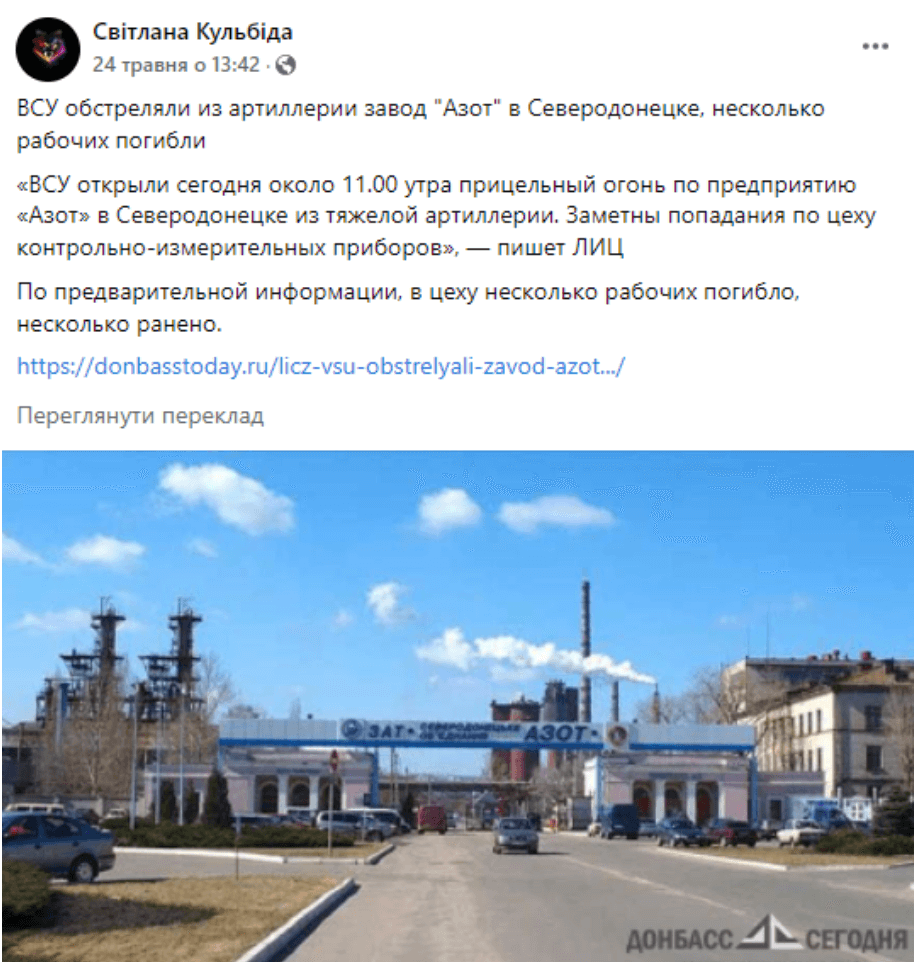 Screenshot of the post on Facebook
However, in reality, the Azot chemical plant was repeatedly shelled by russian troops.
On May 24, Serhiy Haidai, the head of the Luhansk Regional Military Administration, said that the russians had fired at Azot, where were several bomb shelters for civilians. The plant was shut down on March 1, 2022.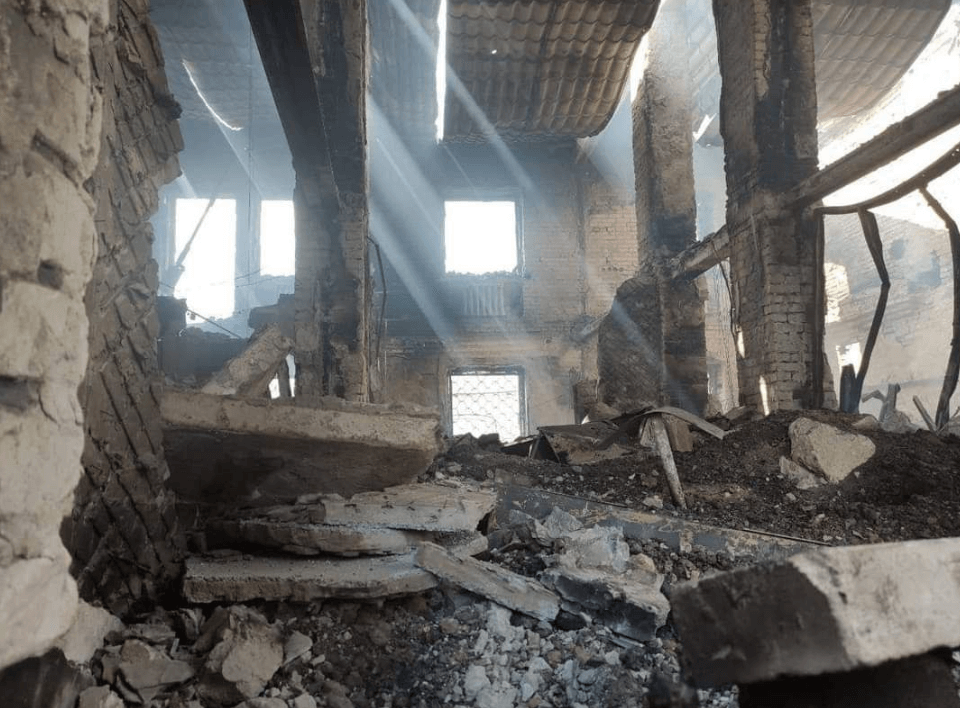 Photo of the destruction of "Nitrogen", published by the head of the Luhansk RMA 
Earlier, the administration announced shelling of the plant on May 5, May 6 , May 14 , May 17 , May 20 . On all these dates, including May 24 (when the messages were distributed), Severodonetsk was under the full control of Ukraine, so the Armed Forces had no reason to fire on the object. Instead, the russian army is known for its "scorched earth" tactics : for the sake of establishing control over the settlement, the occupiers are ready to destroy any civilian objects.
Attention
The authors do not work for, consult to, own shares in or receive funding from any company or organization that would benefit from this article, and have no relevant affiliations