Verification within Meta's Third-Party Fact-Checking Program
There is information that on May 31, 2022, the Armed Forces of Ukraine blew up a nitric acid tank at the Azot plant in Severodonetsk during a retreat distributed online. This was allegedly done with the expectation that the wind would carry harmful emissions towards the settlements of Rubizhne and Kreminna in the Luhansk region.
VoxCheck has already denied false information spread on the Internet about the shelling of the Azot plant by Ukrainian troops on May 5, May 6 , May 14 , May 17 , May 20 and May 24.  On all these dates, Severodonek was under the full control of Ukraine, so there was no reason for the Ukrainian side to fire on the plant.
Serhiy Haidai, head of the Luhansk Regional Military Administration, said on May 31 that Russia had hit a tank with nitric acid at a chemical plant and urged residents to stay out of hiding and prepare protective masks. The warning concerned residents of the entire region, not just the towns of Rubizhne and Kreminna. 
The acid leak occurred on the evening of May 31. According to the weather forecast sinoptik.ua , in the evening of May 31 in Severodonetsk there was a north and northeast wind. Rubizhne and Kreminna are located north of Severodonetsk, ie the wind could not carry away harmful emissions towards these settlements.
Winds are named according to the directions from which they blow. That is, the north wind blows from north to south.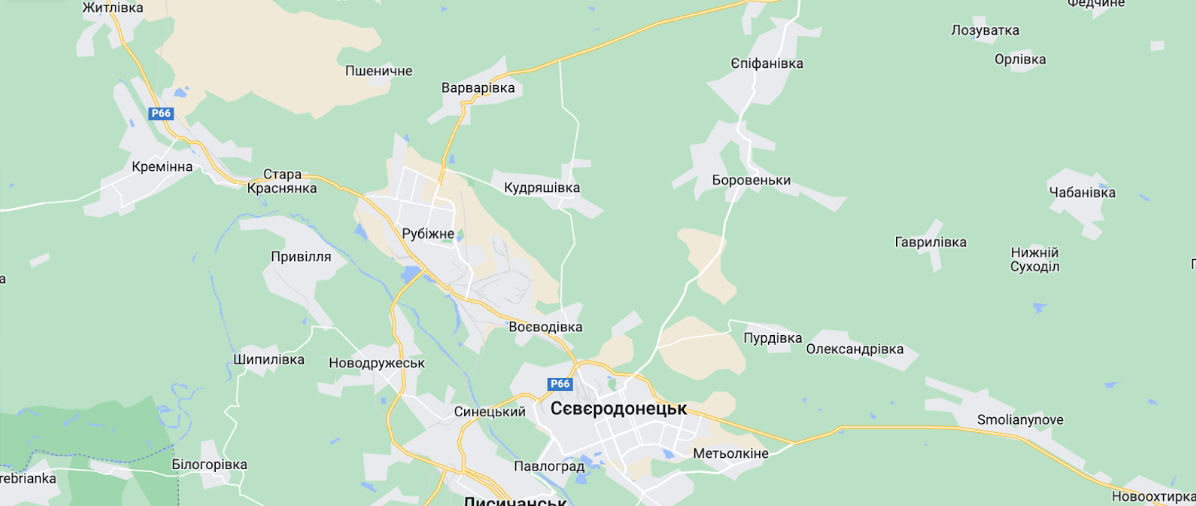 Also, despite the fact that on May 31 most of Severodonetsk was controlled by the Russians, the city was not surrounded, and the Armed Forces kept the defense in the same positions, according to Sergei Gaidai. This refutes the information about the retreat of the Ukrainian military , which allegedly caused the explosion of the tank.
Attention
The authors do not work for, consult to, own shares in or receive funding from any company or organization that would benefit from this article, and have no relevant affiliations