Checking fakes in partnership with Facebook
There are videos from Germany, being spread on social networks , in which a man allegedly complains about a clogged train: empty bottles are scattered in the cabin, graffiti is painted on the walls and stickers are pasted. The caption to the video claims that the train was littered by Ukrainian refugees.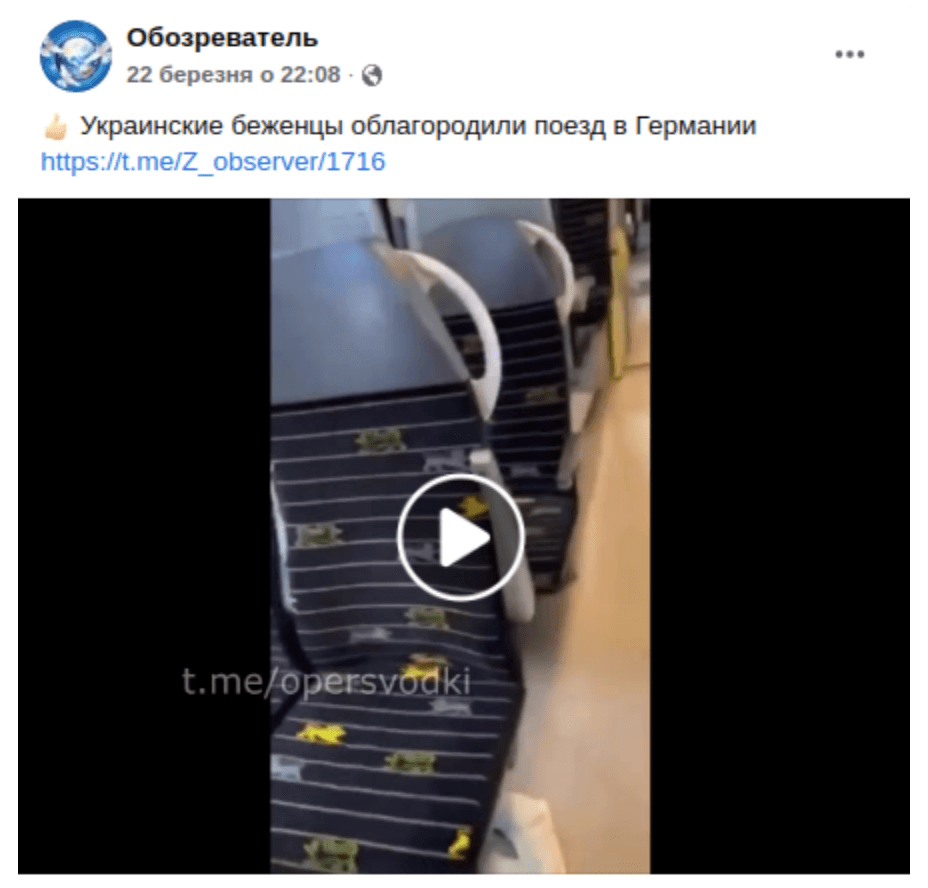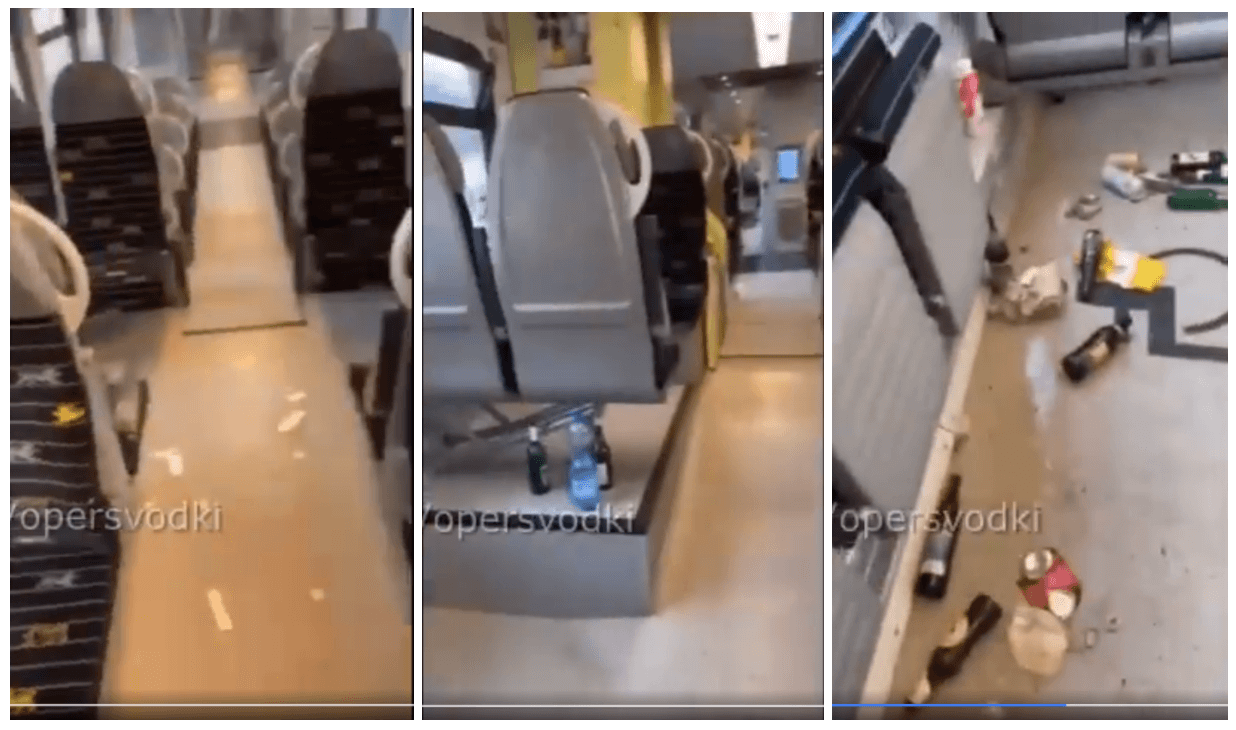 Screenshots from the video
However, this is not true. The train was not carrying refugees from Ukraine, but football fans, who littered it. This fake has already been refuted by independent fact-checkers from Correctiv .
According to Corrective checkers, this train belongs to the Baden-Württemberg Ministry of Transport, which on March 19, 2022 was traveling on the Ulm-Plochingen route . As the Ministry of Correctiv commented on the situation, the train was not used to transport Ukrainian refugees. The agency noted that although some Ukrainian refugees do travel by train every day, they are peaceful and there have been no reports of emergencies involving them.
Although the people who littered the train cannot be clearly identified in the video, details indicate the involvement of FC Augsburg football fans. When searching for " FCA LA07 " – the inscriptions that can be seen in the video – you can find the symbols of the football club FC Augsburg and the fan group Legio Augusta. In the blog post of the fan group, you can also recognize the double-headed eagle from the video.
Yes, "graffiti" and stickers on the walls of the train are related to football fans, not to Ukrainian refugees.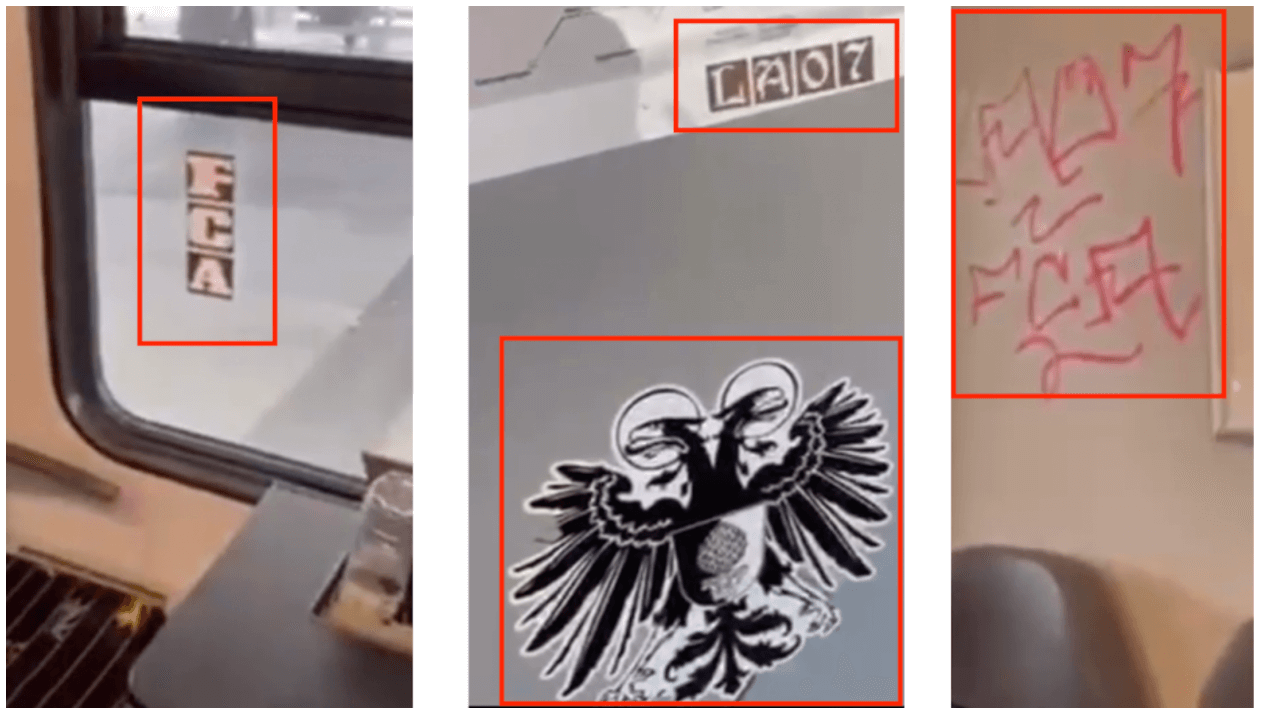 Graffiti and stickers on the train depict the symbols of FC Augsburg football club and its fan club
Attention
The authors do not work for, consult to, own shares in or receive funding from any company or organization that would benefit from this article, and have no relevant affiliations