Index for Monitoring Reforms (IMoRe) stood at +0.4 points from the 22nd of April till the 12th of May out of the possible range from -5.0 to +5.0 points. In the previous round the Index stood at +1.0 points.
Events of this round – new order of development, coordination, approval, introducing changes to construction norms, as well as methodology of fiscal risks evaluation.
Graph 1. Dynamics of Index for Monitoring Reforms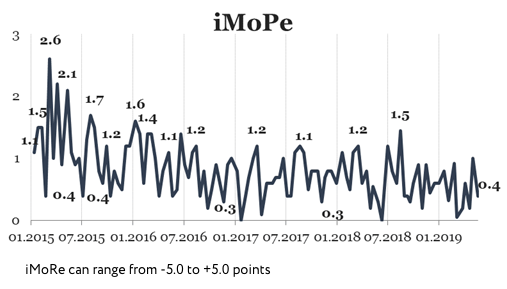 Graph 2. Meaning of IMoRe and its components in a current round of estimation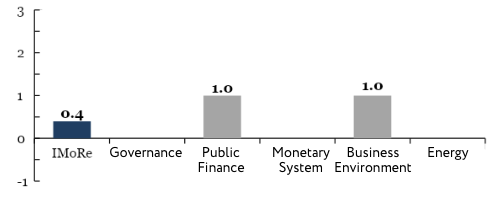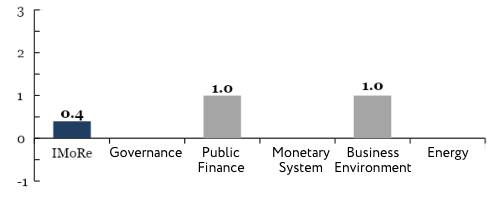 Note: Index for Monitoring Reforms (iMoRe) from VoxUkraine aims to provide a comprehensive assessment of economic reform efforts by Ukraine's authorities. The Index is based on expert assessments of changes in the regulatory environment in five areas:
State Governance
Public Finance
Monetary System
Business Environment
Energy
For details about the Index and methodology of estimations please visit imorevox.in.ua.
Attention
The author doesn`t work for, consult to, own shares in or receive funding from any company or organization that would benefit from this article, and have no relevant affiliations