The Index for Monitoring Reforms (iMoRe) (iMoRe) is +1.0 point of the possible values ​​from -5.0 to +5.0 for the period from March 22 to April 4, 2021. The index was +0.9 points in the previous round.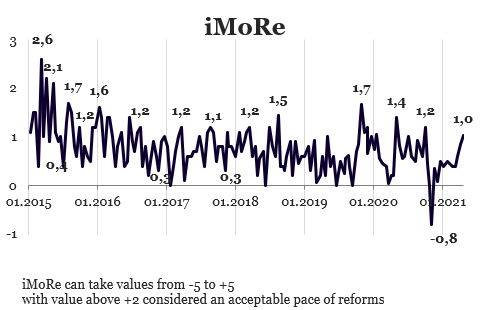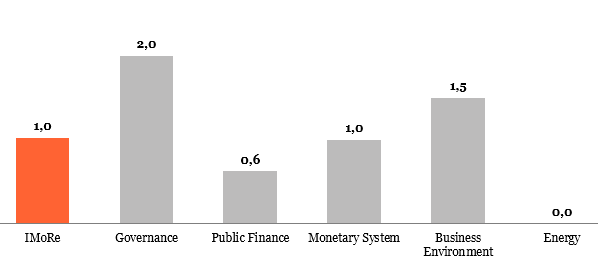 Resolution on determining the organizations that will deliver pensions on a competitive basis, +2.9 points
Ukrposhta now delivers pensions. However, the Pension Fund Board must determine the provider of pensions on a competitive basis till September 1, 2021. This decision was adopted by the government on March 29, 2021 and determined the procedure of holding of a competitive tender and the requirements for candidates. Experts assessed the positive impact of this decision on competition.
Law about the establishment of the Bureau of Economic Security, +2.0 points
Today, State Tax Service of Ukraine (tax police), Security Service and National Police are responsible for the economic crimes investigation. Some functions in these organs are duplicated, and approaches to work remain far from analytical. Such number of law enforcement agencies creates overpressure on business and the field for abuse. 
Law 1150-IX from 01.28.2021 introduces a single body that will be responsible for the economic crimes investigation – the Economic Security Bureau, defines its powers and tasks. When the Economic Security Bureau starts working, the tasks of the SSU and the National Police of economic crimes investigations will be transferred to it, and the tax police will be liquidated.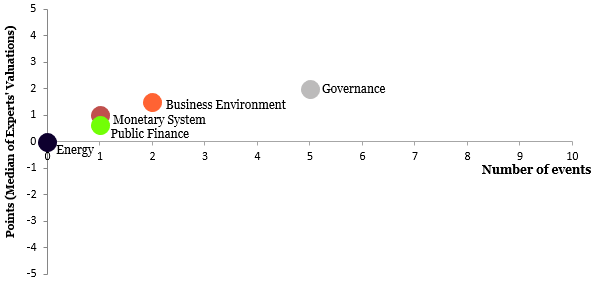 Note: Index for Monitoring Reforms (iMoRe) from VoxUkraine aims to provide a comprehensive assessment of reform efforts by Ukraine's authorities. The Index is based on expert assessments of changes in the regulatory environment in five areas:
Governance
Public Finance
Monetary system
Business Environment
Energy
For details please visit imorevox.org.
Attention
Автор не є співробітником, не консультує, не володіє акціями та не отримує фінансування від жодної компанії чи організації, яка б мала користь від цієї статті, а також жодним чином з ними не пов'язаний