The index for monitoring of reforms (iMoRe) is +0.3 points for the period from September 3 – September 16, 2018  on a scale of  -5.0 to +5.0. The major events of the round are the growing responsibility for inefficient risk management systems in banks, the simplification of the registration of international payment systems for non-residents, and new rules for providing management services for a multi-apartment building.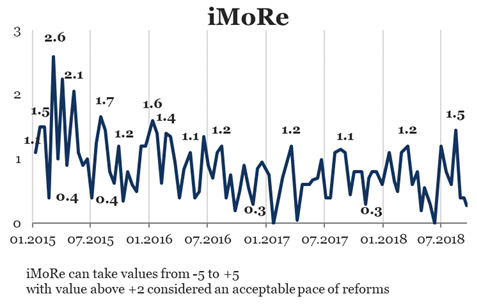 Chart 2. іMoRe and its components in the current round

The major event of the round
Strengthening responsibility for inefficient risk management system in banks, +1.0 points
According to the resolution No. 98 of September 7, 2018 the NBU will have the right to restrict, suspend or terminate certain types of operations of the bank if its risk management system is recognized ineffective.
Such measures of impact the NBU will use depending on the results of assessment of the viability of the business model of the bank, analysis of the actual and forecast data provided by the bank, the profit and loss account, operations related to bank entities, etc.
Chart 3. Value of іMoRe components and number of events
Note: Index for Monitoring Reforms (iMoRe) from VoxUkraine aims to provide a comprehensive assessment of reform efforts by Ukraine's authorities. The Index is based on expert assessments of changes in the regulatory environment in five areas:
Governance

Public Finance

Monetary system

Business Environment

Energy
For details please visit imorevox.org.
VoxUkraine is a unique content worth reading. Subscribe to our e-mail newsletter, read us on Facebook and Twitter, see the latest video on YouTube.
We believe in the power of words and that ideas have the main impact. VoxUkraine gatherers the best economists and help them to deliver their ideas to tens thousands of Ukrainians. Content VoxUkraine is free (and always will be free), we don't sell ads and we don't make lobbyism. For do more research, create new influenced projects and publish more quality articles we need clever people and money. We have people! Support VoxUkraine. Together we will do more!
---
Disclaimer
Автор не є співробітником, не консультує, не володіє акціями та не отримує фінансування від жодної компанії чи організації, яка б мала користь від цієї статті, а також жодним чином з ними не пов'язаний