Verification within Meta's Third-Party Fact-Checking Program
Photo of the Ukrainian military carrying a washing machine out of the building is being spread in the Internet. The authors of the posts hint that this is a proof of looting by the Armed Forces of Ukraine, in such a way they are trying to justify the Russian military.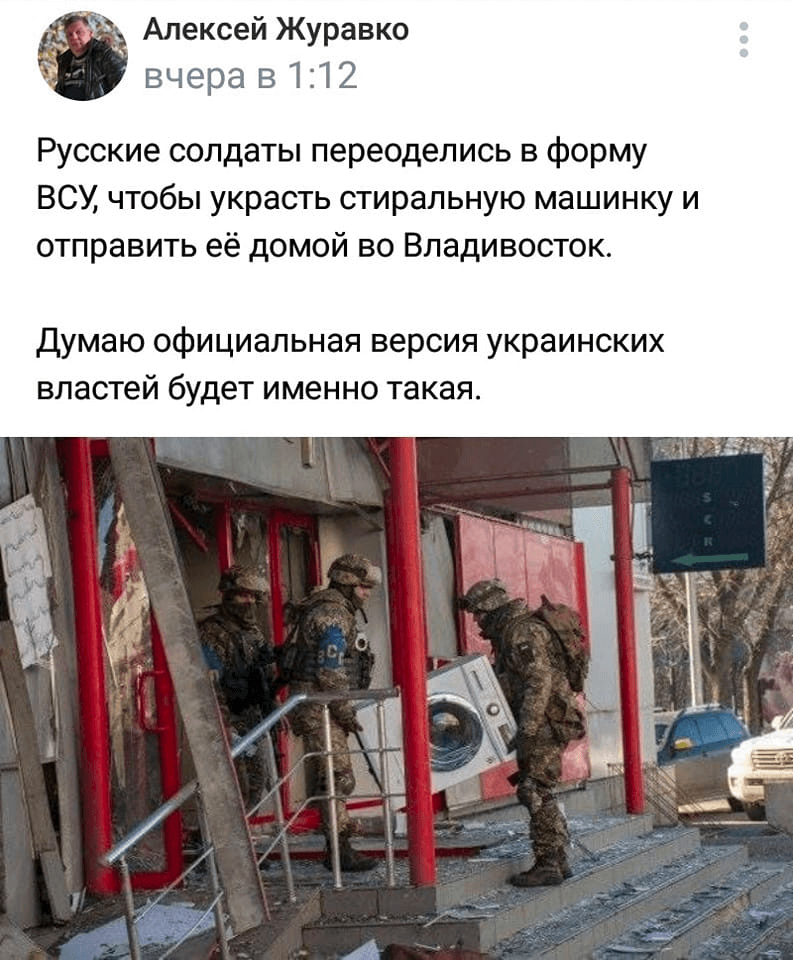 Photo that is being spread online
However, this is a manipulation.
Google reverse image search shows that it was taken in Kharkiv on March 15, 2022. The author of the photo is Andriy Marijenko, he provided a photo to UNIAN and the Associated Press. After the shelling in Kharkiv, a hardware store was damaged, so police officers and Territorial Defence fighters helped to move the goods to safety.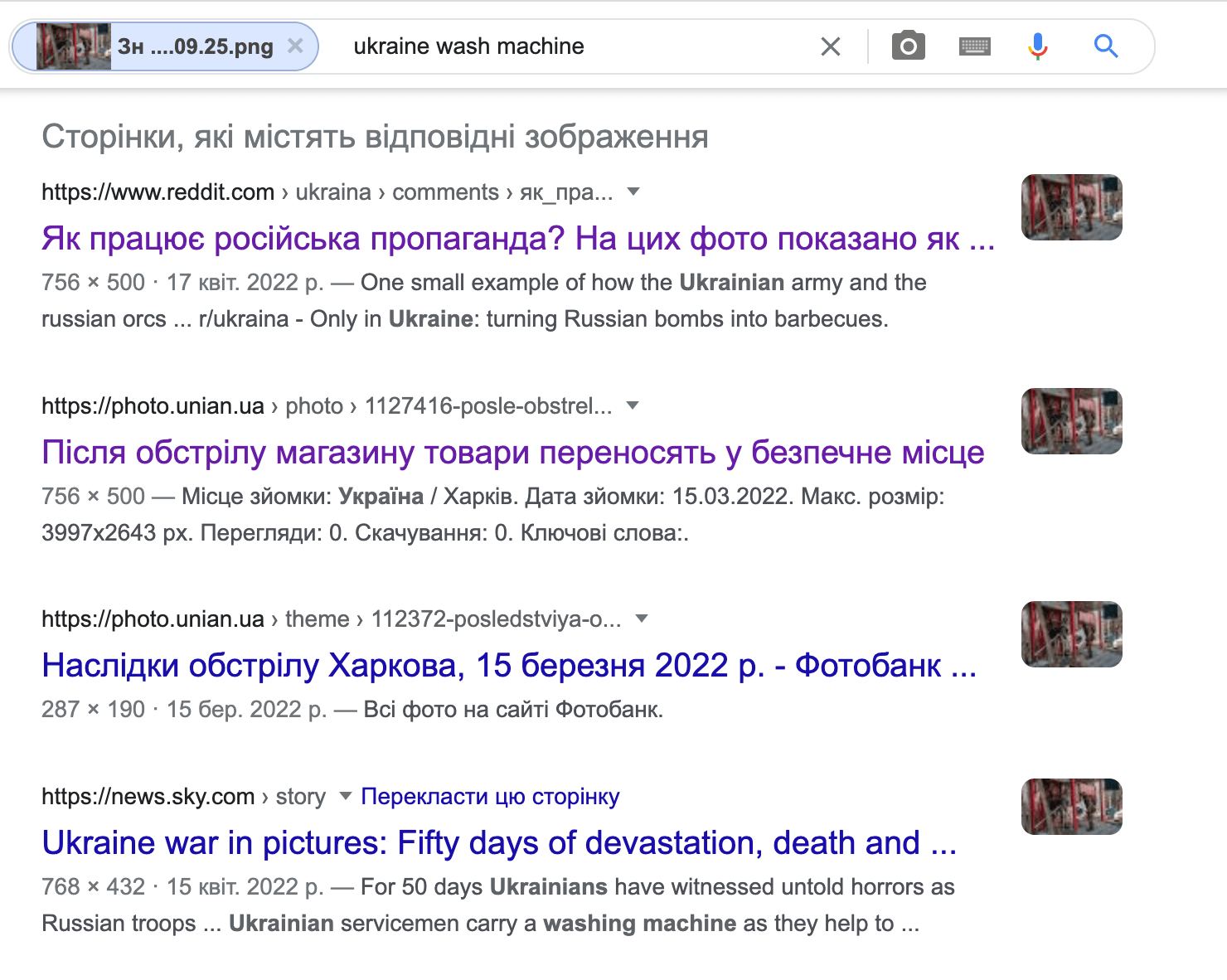 The Russian military is looting in Ukraine. This is evidenced by intercepted conversations by SBU, surveillance footage at the post office in Belarus and data from the General Staff of the Armed Forces of Ukraine.
Attention
The authors do not work for, consult to, own shares in or receive funding from any company or organization that would benefit from this article, and have no relevant affiliations