Fact check within the partnership with Facebook 
Messages about mass protests against lockdown in South Korea are being spread on the Internet. However, the protests are not really against quarantine restrictions and they had taken place way before the pandemic. By the way, this fake news has already been refuted by independent fact checkers from AFP.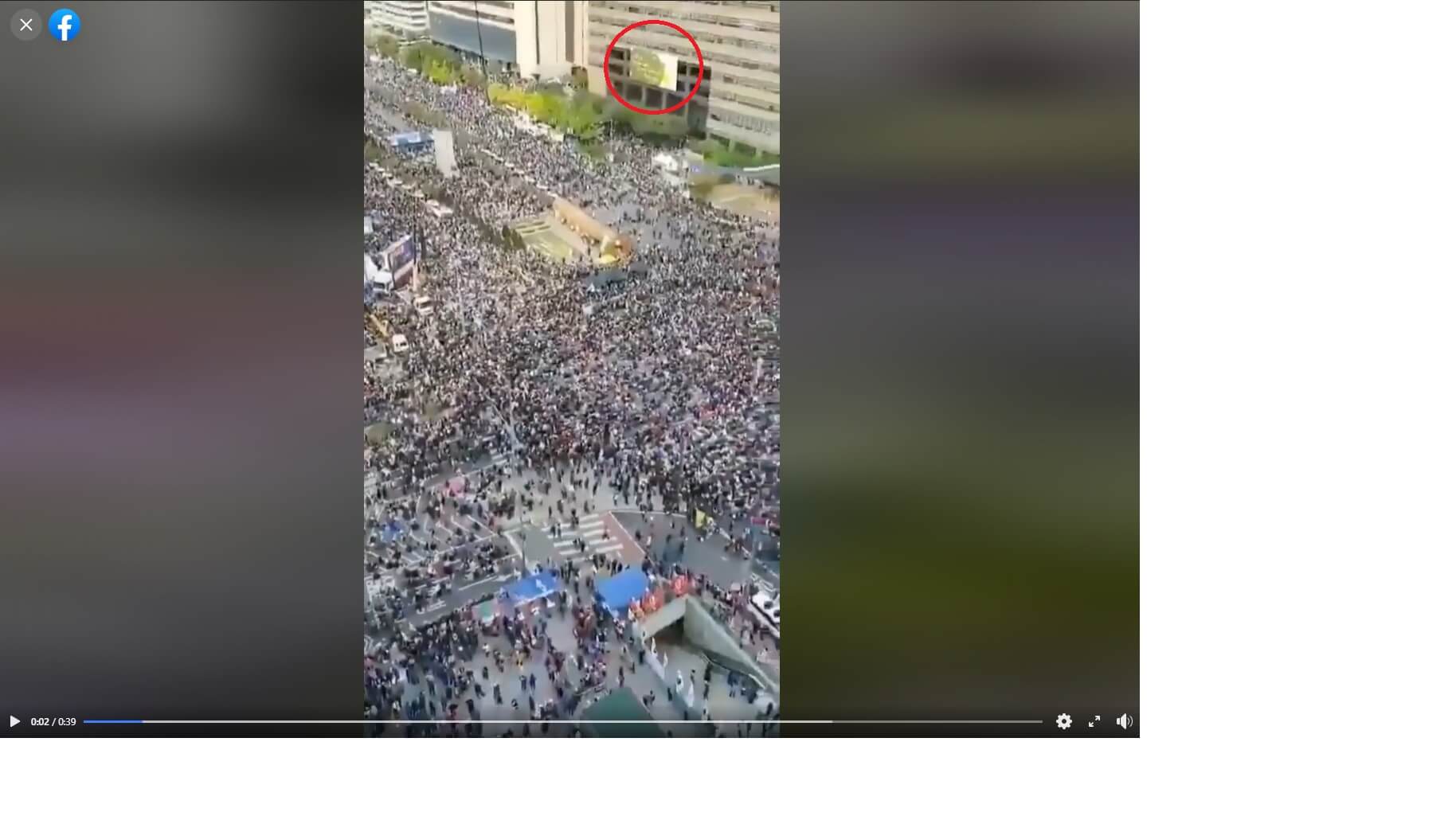 A screenshot of the video that is being shared as an example of anti-lockdown protests in Seoul.
The oldest video, which is set up for protests against lockdown, is dated back to October 3rd, 2019. This day a large demonstration against the then Minister of Justice, Cho Cook, took place in the Gwanghwamun Square in Seoul.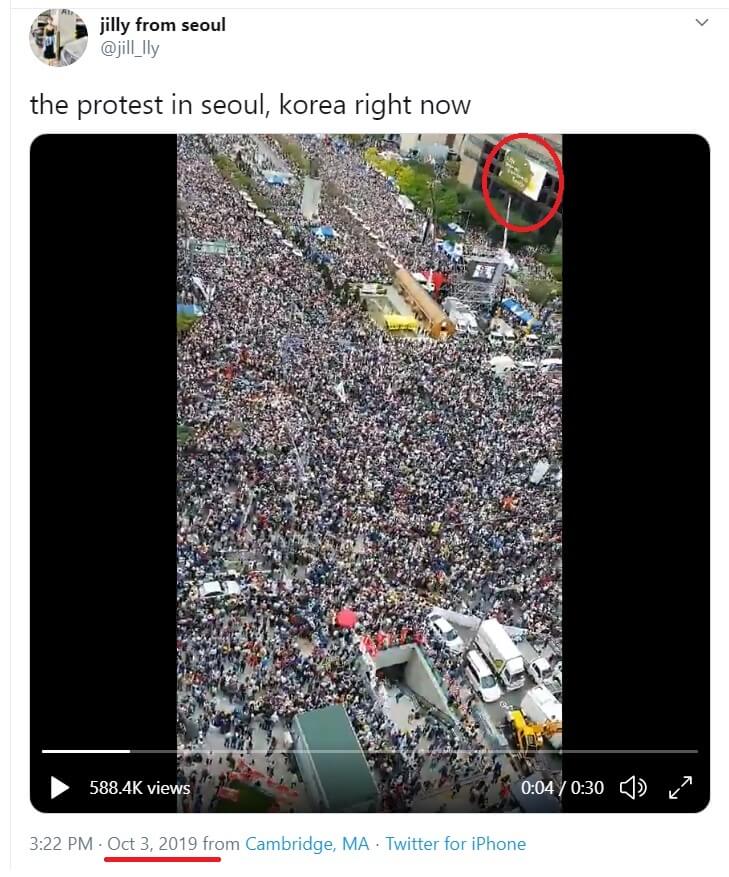 A screenshot of the video, taken on October 3rd, 2019 at the protests in Seoul.
How to verify that there are October 2019 events in the video?
First, it must be confirmed that the protest did take place in the Gwanghwamun Square. This can be done with the help of Google Maps, by comparing buildings with Google Street View.
If we stop the video that we are checking at 2 seconds, we notice a green billboard on the building on the right hand side, which according to Google Maps, is Kyobo Towers.
The Kyobo Towers website has a list of advertisements that have been displayed on the facade. The billboard we are interested in was there from September 2nd, 2019 to November 30th, 2019.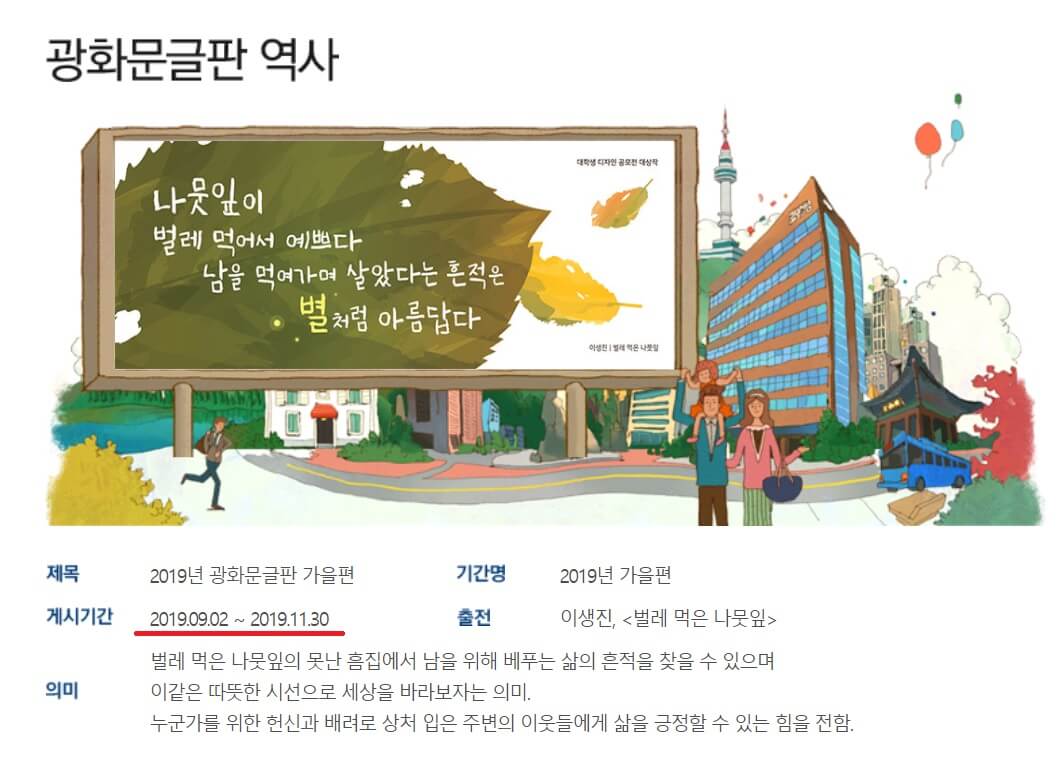 The billboard on the building of the Kyobo Towers for the period from September 2nd, 2019 to November 20, 2019
A keyword search on the name of former minister Cho Cook and the word "protest" led to a video published by the Korean newspaper "Chosun Ilbo" on its YouTube channel on October 3rd, 2019. The video refers to protests against minister Cho Cook.
A screenshot of the video of "Chosun Ilbo" newspaper from October 3rd, 2019
If you compare the two videos, you can see exactly the same elements, up to vehicles parked among the demonstrators on the street. So, these videos were shot in one day, on October 3rd, 2019, about 4 months before the first cases of Covid-19 detected in South Korea.
About the protests in South Korea in August 2020
Demonstrations, caused by dissatisfaction with the president's policies and corruption, took place in Seoul on August 15th. In particular, the participants of the rally condemned the government's real estate measures and the consecutive sexual scandals of local government leaders who belong to the Democratic Party. The main demand of the participants is the impeachment of president Moon Jae-in. Yes, the protests are not against Covid-19 or lockdown. The photos from the demonstration show that some of the protesters were wearing medical masks on their faces.
Early on we wrote about anti-government protests, which are presented as protests against coronavirus measures.
Attention
The authors do not work for, consult to, own shares in or receive funding from any company or organization that would benefit from this article, and have no relevant affiliations