Despite the growth of confirmed Covid-19 cases, quarantine in Ukraine is being gradually weakened. Thus, on June 15, international scheduled air services were resumed.
So, what does resumption of flights mean? How border crossing will proceed? And what can we do now? 
Planning the "abroad"
Minister of Infrastructure, Vladyslav Krykliy, informed that this week already 4 companies will fly to Germany, Switzerland, the Netherlands and Belarus. Wizz Air flights to Austria, Latvia, Germany, Poland, Hungary, Portugal, Denmark, Greece, Lithuania, Slovakia, Estonia and the United Kingdom were to be launched on June 16, the minister said, that is, as expected, the whole flight chart. However, this did not happen: Kyiv Airport (IEV), which is where the company's planes depart from, informed that it does not currently operate flights. And on the website of the Ministry of Infrastructure, this airfield is still marked as closed. At the time of publication, Wizz Air still has not responded whether the departure point will be moved to Boryspil. 
Ryanair is also waiting for its permits to resume flights from June 21, which will be from Kyiv to Barcelona, Madrid and Krakow.
But for who are the flights launched now?
Still not for tourists. 
On June 1, Minister Krikliy announced during the morning TV show that the tourist sky and the abroad would open soon. He said that with the arrival of summer, the Ministry was looking for ways to resume flights to traditionally tourist countries, as Greece, Cyprus, Georgia. Previously they promised to let tourists in from June 15.
Though, only Turkey has agreed to let Ukrainian tourists cross the border since the 1st of July. The European Union will also start opening borders to foreigners on July 1, but under condition that the epidemiological situation in the country of departure is the same or better, than in the EU. So, it is still unknown whether the increase of number of infected people in Ukraine will affect a possibility of visiting Europe starting from July. 
Therefore, now it will be needed to check information on conditions to entry every country before purchasing tickets. Such data is promptly published by the Ministry of Foreign Affairs. In this case foreigners, diplomats and Ukrainians with work visas or residence permits in the EU will be able to enter the EU by air from Ukraine, as well as in other cases specified by the country of entry. Also, foreigners will be able to fly to Ukraine, but only those who are not from countries with a significant spread of Covid-19, or those who have not been in such countries for the last two weeks.
However, it should be noted that such restrictions are not the abolition of visa-free travel for Ukraine. Although such fake news were spread in social media, the European Commission temporarily prohibited entry in order to prevent the expansion of the virus, if travel is not obligatory. And tourist trips, which are covered by visa-free travel policy, are not considered as such. Therefore, visa-free travel is still operating, but the Schengen has temporarily taken a break to fight the virus.
How will tourism work then?
Every country can make its own decisions on how and under what conditions to receive tourists. It may be more permissive in countries that traditionally earn a lot from tourism.
For example, Greece, where tourism is one fifth of GDP, has published its requirements for travelers. Currently, airports of two cities, Athens and Thessaloniki, are operating in the country.
All passengers are divided into groups depending on the epidemiological situation in the country of departure. The first group is EU countries with satisfactory Covid-19 performance, travelers from where will be tested selectively upon arrival. The second group is the EU countries with the worst epidemiological situation and countries outside the European Union, for which undergoing a test for coronavirus upon arrival will be obligatory.
But in any case, the tourist will be required to spend one night in a designated hotel, in case of a negative test to isolate himself for 7 days, and in case of a positive one to be quarantined for 14 days under medical supervision.
Cyprus even promise to return the money for the holiday to those who will get infected during vacation. The tourist will be obliged to go to the airport and return home at his own expense, the rest of the costs, such as for accommodation, medicine and food, will be returned.
Where is it allowed to go now?
Despite some strict quarantine restrictions, Ukraine's borders have never been completely closed during the quarantine.
In March, President Volodymyr Zelensky called on Ukrainians to return home immediately, as movement across the border was stopped due to the coronavirus pandemic in the world. It may even seem that the Ukrainian borders have been closed loudly several times.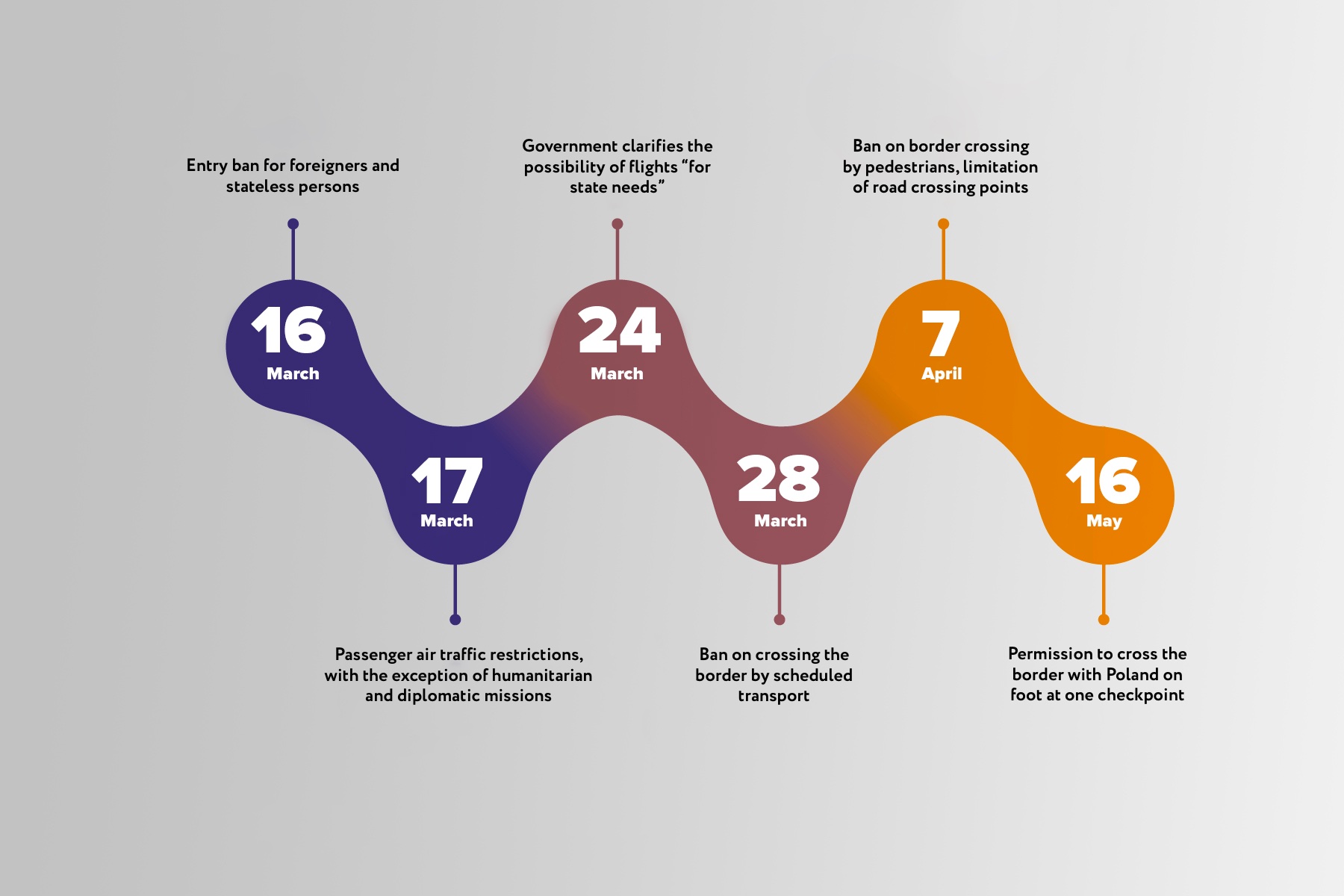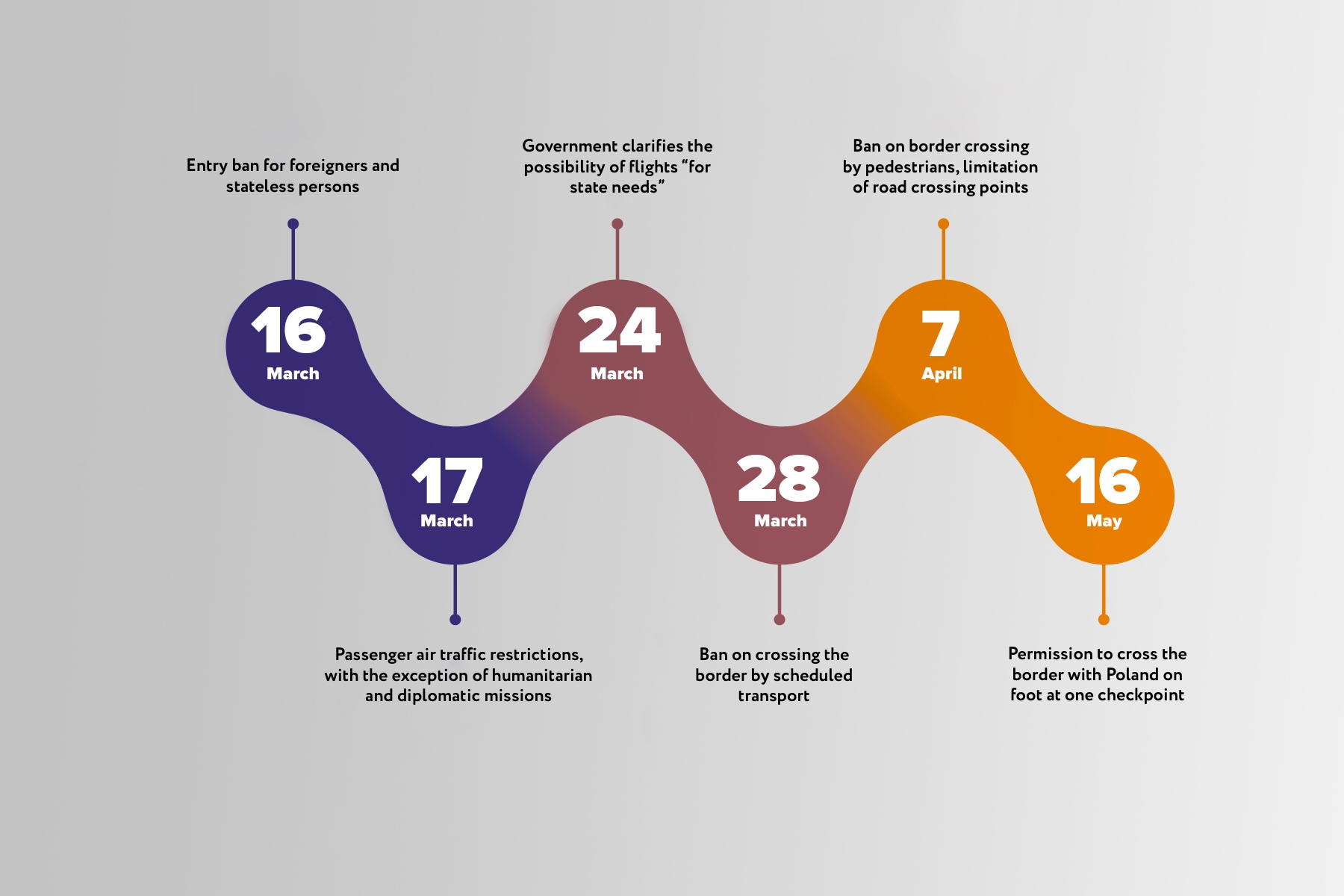 In other words, earlier the borders of Ukraine were closed to entry for foreigners and for scheduled transport, but were not closed to exit.
If you are in Ukraine, there are no legal restrictions on traveling abroad, you can cross the borders of Ukraine in your own car to the countries for which you have permits. In early April, the Ministry of Foreign Affairs even recommended planning the transit through Belarus, as the country did not close its borders to entry and exit. However, at the same time, the Foreign Ministry recommends refraining from tourist trips and leaving the country only in the case of an urgent need.
So, now you can also get abroad from Ukraine in your own car, due to a limited number of checkpoints, or cross on foot at the Shehyni checkpoint in Lviv region. The Ministry of Infrastructure has even created an interactive map with all border crossing points.
Attention
The author doesn`t work for, consult to, own shares in or receive funding from any company or organization that would benefit from this article, and have no relevant affiliations