Verification within Meta's Third-Party Fact-Checking Program
The network is allegedly spreading photos of the explosion at a strategic facility in russia on April 29, 2022. However, this is a fake.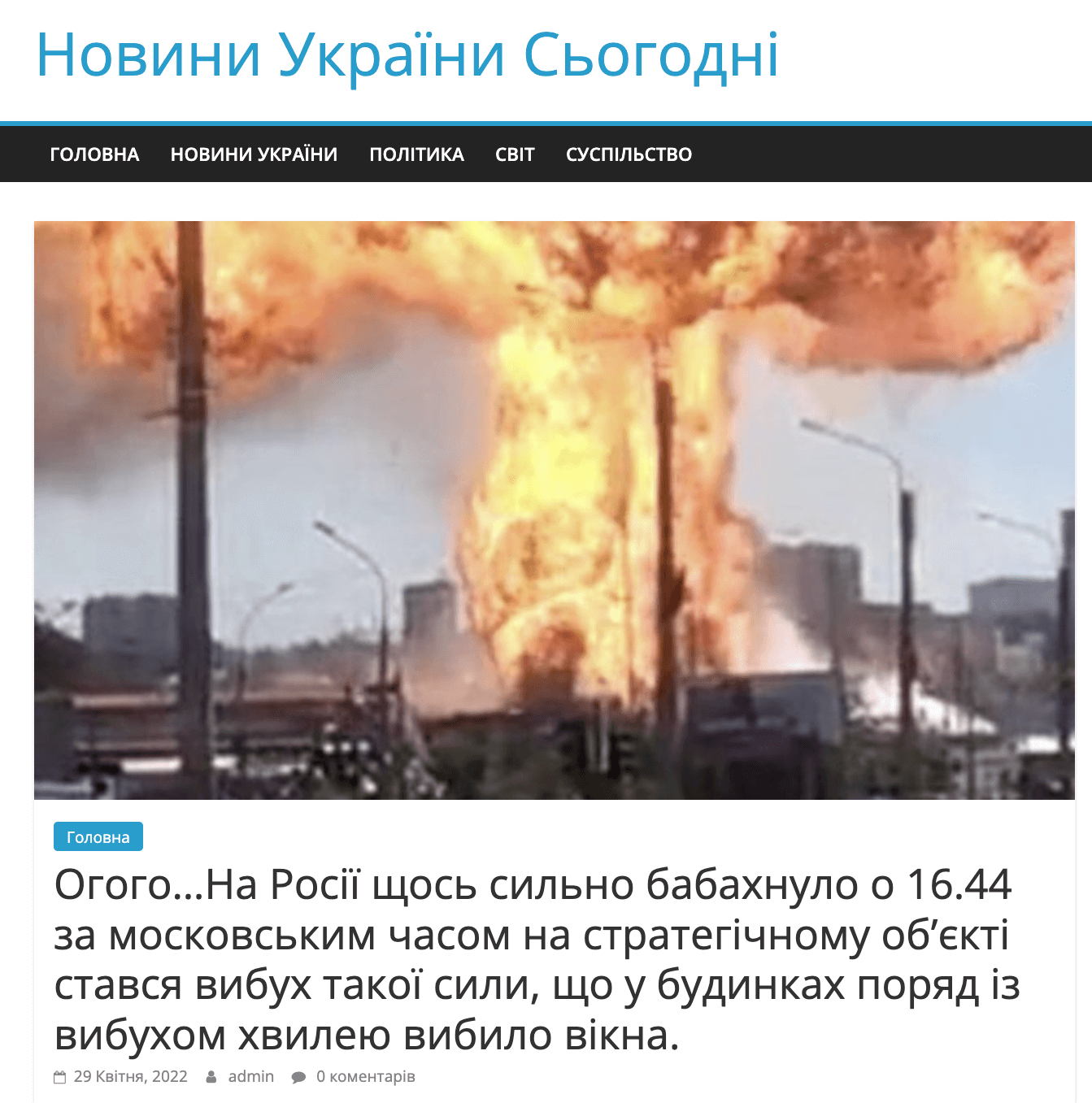 A reverse search of the photo on Google shows that it appeared online in 2021. There is an explosion at a gas station in novosibirsk in June 2021 in the photo.
On April 29, an explosion took place in russia at the Synthesis pharmaceutical plant, which is mentioned in the articles. However, the photo illustrating the post is not related to this event.
Attention
The authors do not work for, consult to, own shares in or receive funding from any company or organization that would benefit from this article, and have no relevant affiliations