Russian propagandists continue to exploit the topic of the so-called "black transplantology" in Ukraine and invent new fakes. This time, we are debunking the statement of Anna Kuznetsova, the deputy speaker of the State Duma of Russia, who claims that the income from "black transplantology" supposedly constitutes 7% of Ukraine's total state budget. According to her, organs are taken from Ukrainians without the consent of the recipient and even their relatives.
With the support of the USAID Health Reform Support project, VoxCheck analyzes and refutes public health narratives spread in the information space of Ukraine, Belarus, and russia on a weekly basis.
Russian high-ranking officials continue to spread disinformation on international platforms. During a conference on "Russia — Latin America," Anna Kuznetsova, the deputy speaker of the Russian State Duma, claimed that Ukraine's state budget received 7% of its income from "black transplantology." According to her, Kyiv illegally extracts organs from people without the consent of the donor or their relatives and sells them abroad. As evidence, she pointed to an alleged commission's findings in August 2023, which claimed that "experiments" were conducted on small children in Lysychansk.
What's the reality?
Firstly, there has never been any "black transplantology" in Ukraine, and all propagandist statements are based on sensational headlines without genuine evidence. In the state budget 2023, 667 million hryvnias were allocated for organ transplantation and other anatomical materials. However, this is not "black transplantology," as propagandists claim. Every donor and recipient undergoes a specific selection process before organ transplantation. Additionally, anyone needing organ transplantation must register in the Unified State Information System for Transplantation.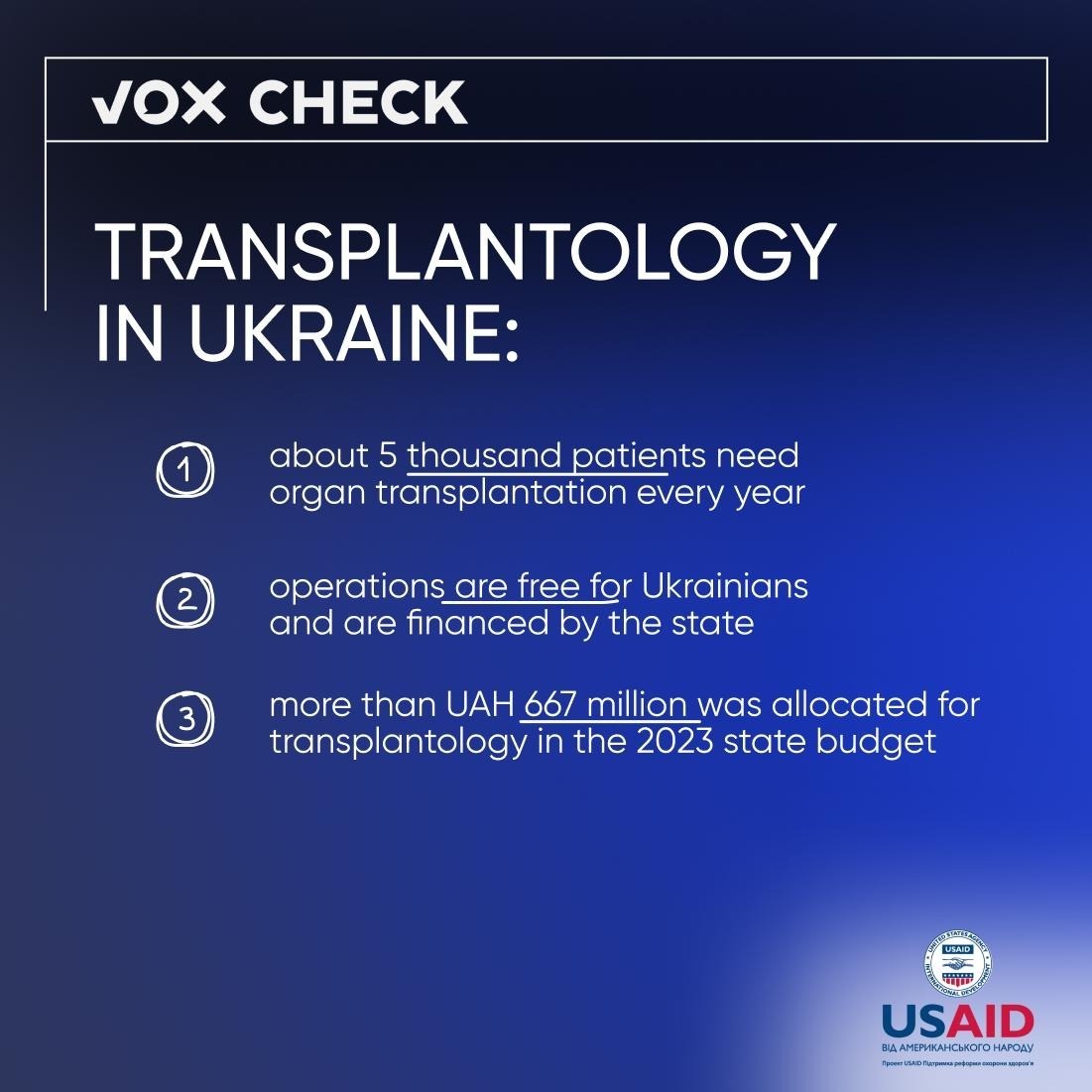 Furthermore, transplantology is not a profitable activity for Ukraine, as all organ transplant operations are completely free for both the donor and the recipient. In 2018, Ukraine launched a pilot program for state-funded transplantations, where every organ transplant operation is 100% covered by the state. Moreover, according to the law "On Organ and Other Anatomical Materials Transplantation in Humans," it is prohibited to make agreements for the buying and selling human organs. Additionally, Kuznetsova makes illogical statements about income from "shadow transplantology." In reality, shadow activities would not be reflected in the state budget, as illegal activities presumably would not pay taxes.
The Ministry of Health reports that 32 medical centers carry out organ transplantations in Ukraine. In 2022, medical professionals performed 384 organ transplant operations, which is 20% more than in 2021. However, in the first half of 2023, they conducted 257 operations.
Secondly, Kuznetsova's claim that organs are taken without the consent of the donor or their relatives is also untrue. Anyone who wishes to become a donor while alive must submit their application to any transplant center. After this, they must undergo a full medical examination, where doctors will determine if the person can become a living donor. In the case of posthumous donation, transplantation is carried out exclusively with the written consent of the recipient, which they filled out during their lifetime, or with the written permission of their relatives.
However, even for posthumous donations, there are certain restrictions. Specifically, it is prohibited to harvest organs from deceased individuals who belong to the category of orphaned children and children deprived of parental care, incapacitated individuals. Likewise, it is not allowed to harvest organs from individuals with unknown identities or from military or civilian personnel who have suffered due to the war in Ukraine.
The claims about "black transplantology" are attempts by propagandists to discredit Ukraine's healthcare system and conceal their war crimes in the temporarily occupied territories. Earlier, the authors of the project European External Action Service EUvsDisinfo emphasized that Russian statements about the alleged trade in children's organs in Ukraine are based on assumptions, not real facts.
This information piece was produced with the assistance of the United States Agency for International Development (USAID), provided on behalf of the people of the United States of America. This article's content, which does not necessarily reflect the views of USAID, the United States Government, is the sole responsibility of Deloitte Consulting under contract #72012118C00001.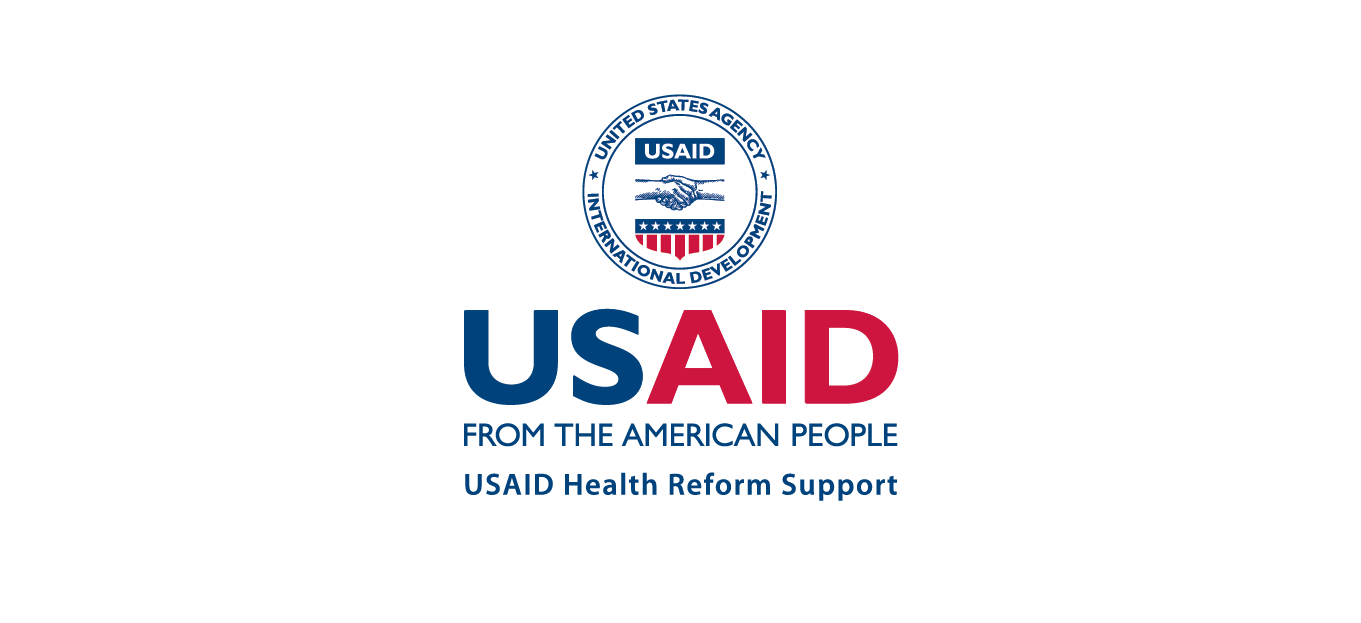 Attention
The author doesn`t work for, consult to, own shares in or receive funding from any company or organization that would benefit from this article, and have no relevant affiliations