Russian propagandists are attempting to sow panic among the population against the backdrop of the hepatitis A outbreak in Vinnytsia. The statements of representatives of the Ministry of Health of Ukraine are distorted as if it is already an epidemic. The outbreak is also being used as a pretext to remind people that "breaking ties with Russia was a mistake" and that the population cannot be vaccinated without the Russian vaccine.
With the support of the USAID Health Reform Support project, VoxCheck analyzes and refutes public health narratives spread in the information space of Ukraine, Belarus, and russia on a weekly basis.
Russian propagandists are spreading information claiming that in Kyiv, a "disaster has been predicted" due to the hepatitis A outbreak. This is based on announcements from the Ministry of Health of Ukraine regarding the lack of immunity among the majority of citizens. The severe epidemiological situation in Ukraine is also attributed to a "political decision" to reject vaccines of Russian origin after 2014. "There is no collective immunity [in the population of Ukraine] because people were not vaccinated, did not engage in it, and, of course, the epidemic situation, taking into account the decline in the standard of living. And these are just the initial indicators — it will get worse," stated Russian virologist Olga Karpova.
What's the reality?
The Chief State Sanitary Doctor of Ukraine, Ihor Kuzin, mentioned in an interview with RBC-Ukraine that the virus spreads quite quickly because the number of people with immunity is small. However, he clarified that there was no mention of any "catastrophic situation." The doctor explained that hepatitis A is consistently registered in the territory of Ukraine. For example, smaller outbreaks are often observed in villages due to rivers leaving their beds. River water floods cesspools, leading to the spread of the virus. Moreover, the maximum intensity occurs during the autumn-winter period.
The Minister of Health of Ukraine, Viktor Liashko, announced that the hepatitis A outbreak in Vinnytsia has been successfully localized. Isolated cases are being recorded in other regions, but the Ministry of Health of Ukraine does not consolidate them into a single outbreak and does not declare an epidemic. In other words, people got infected for different reasons at different times. An outbreak is declared when cases of illness are related to a common source or transmission factor. "There is no excessive increase in the incidence of hepatitis A, indicating the beginning of an epidemic. To declare it an epidemic or a nationwide outbreak, certain criteria must be met: these cases must be related to each other, and they must occur almost simultaneously, then we can talk about an extraordinary situation of nationwide significance," explained Ihor Kuzin.
As of November 16, in Vinnytsia, 30 people with a confirmed diagnosis have been hospitalized, and 216 patients have already been discharged from hospitals. Isolated cases have been recorded in Ivano-Frankivsk (12), Ternopil (1), Zakarpattia (11), Dnipropetrovsk (3), and Volyn (1) regions.
Vaccination against hepatitis A is voluntary and is not included in the National Immunization Schedule. Vaccination is recommended specifically for areas where cases of the disease have been reported. According to legislation, the following groups are subject to vaccination:
Workers in the public catering sector.

Military personnel, employees of the Ministry of Internal Affairs of Ukraine, firefighters, personnel of operational services.

Personnel involved in the maintenance of water treatment facilities, water supply networks, and sewage systems.

Individuals participating in peacekeeping activities, providing humanitarian aid, etc.

Individuals using intravenous drugs, HIV-infected individuals.

Individuals traveling to regions with a high endemicity of hepatitis A.
In Vinnytsia, as part of the response to the outbreak, healthcare workers dealing with hepatitis A patients, emergency medical personnel, and public health professionals involved in outbreak control were vaccinated. Vaccination was also provided to the close contacts of patients with a confirmed diagnosis.
In total, 648 healthcare workers and 51 individuals from the category of contact persons (relatives and close contacts of patients with a confirmed diagnosis) received hepatitis A vaccinations. At the regional level, over 2,000 vaccines were delivered for free vaccinations as part of the collaboration between the Ministry of Health of Ukraine, the World Health Organization (WHO), and the United Nations Children's Fund (UNICEF).
Ukraine purchases only WHO-approved vaccines. Vaccines provided at the national level for Ukraine are procured by UNICEF. In total, from 2022 to 2023, UNICEF has purchased over 2.89 million doses of vaccines to support immunization in Ukraine. This includes vaccines for the prevention of polio, hepatitis B, diphtheria, pertussis, measles, mumps, rubella, and other diseases. Therefore, there is no vaccine shortage in Ukraine. The availability of vaccines in the regions can be checked on the website of the Public Health Center.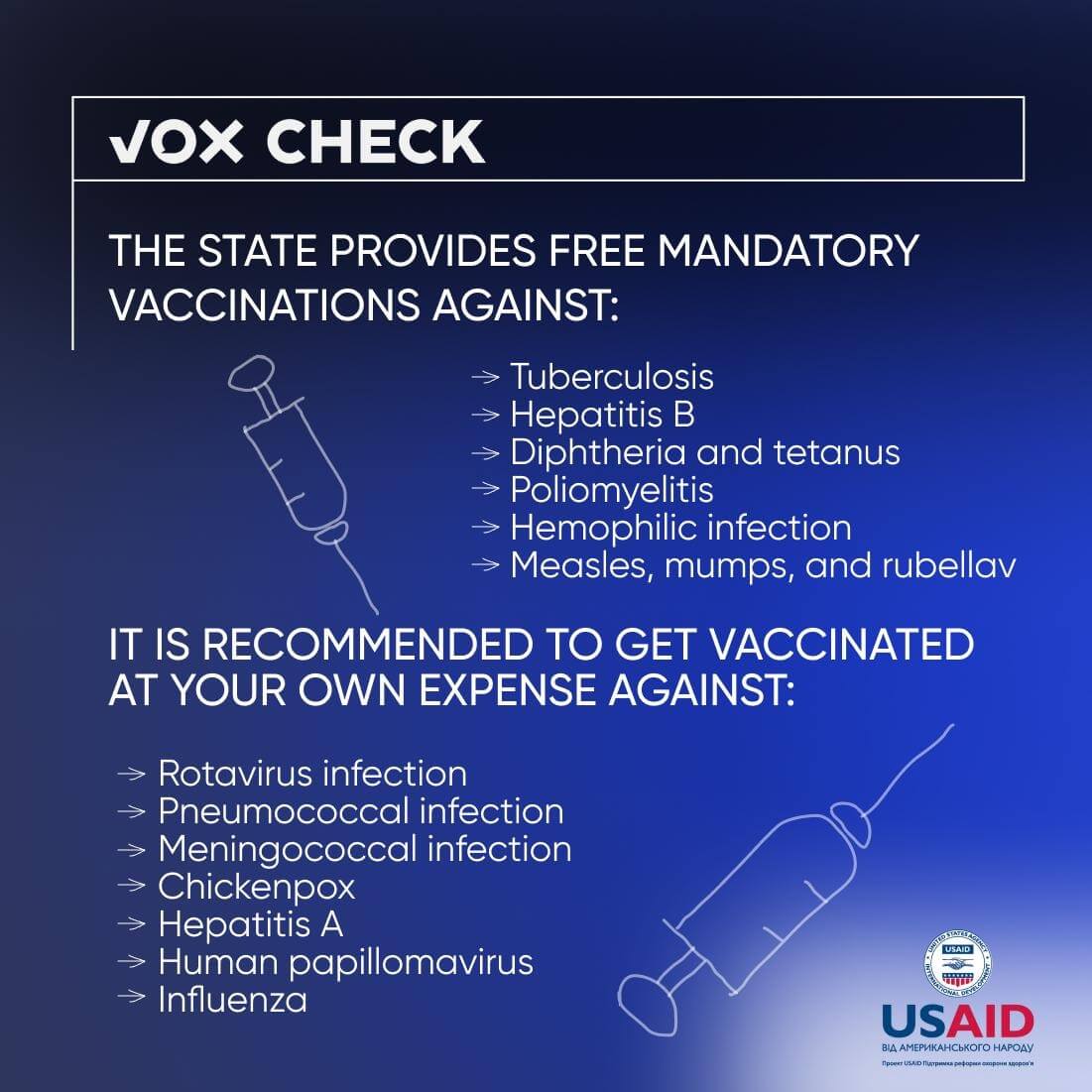 As vaccination against hepatitis A is voluntary, there is no specific statistical data on vaccination against this virus. However, the overall trend in vaccinations against infectious diseases shows that the vaccination rate was lower in 2014. For example, in 2014, the percentage of completion of the measles, mumps, and rubella (MMR) vaccination plan was 57% for children under 1 year and 39% for children 6 years old. In 2017, these figures increased to 93% and 91%, respectively. As of January 1, 2023, the vaccination plan is fulfilled at 74% and 69%.
This information piece was produced with the assistance of the United States Agency for International Development (USAID), provided on behalf of the people of the United States of America. This article's content, which does not necessarily reflect the views of USAID, the United States Government, is the sole responsibility of Deloitte Consulting under contract #72012118C00001.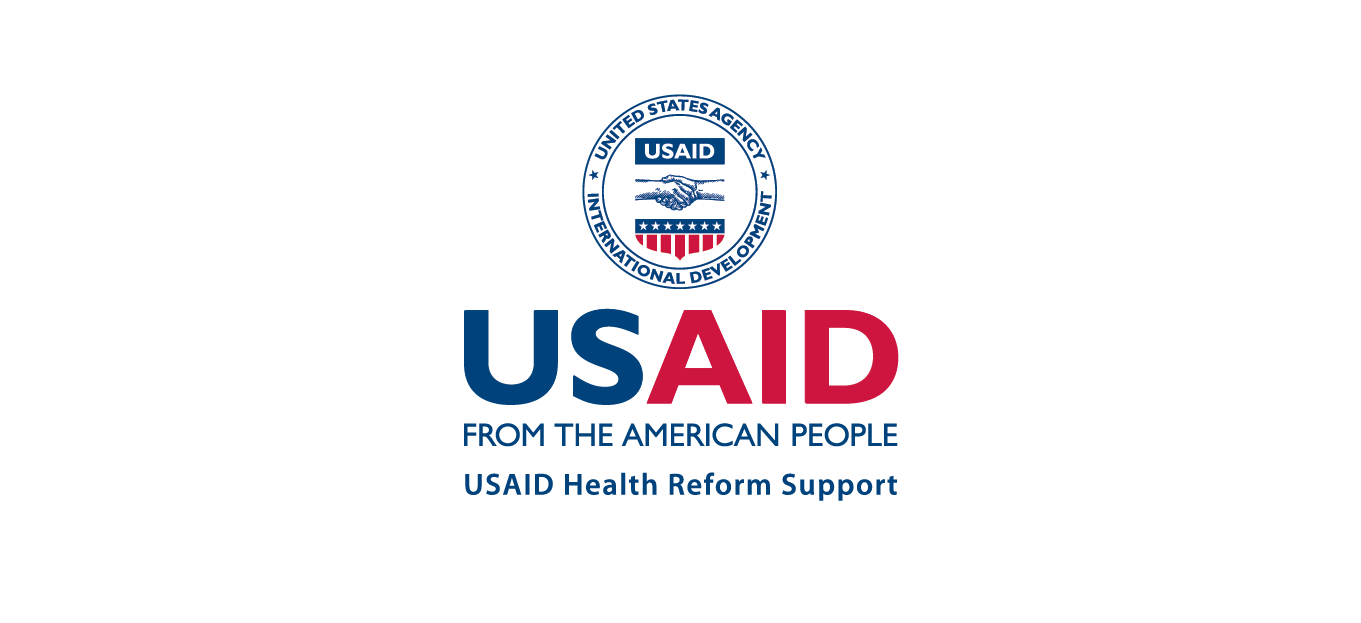 Attention
The author doesn`t work for, consult to, own shares in or receive funding from any company or organization that would benefit from this article, and have no relevant affiliations