Verification within Meta's Third-Party Fact-Checking Program
Social media spread misleading information, saying that a red dye used to color the pond outside the russian embassy in Vilnius is harmful to the reservoir's ecosystem.
However, that is not true.
On April 6, a pond near the russian embassy in the Lithuanian capital, Vilnius, was dyed red to draw attention to russia's crimes.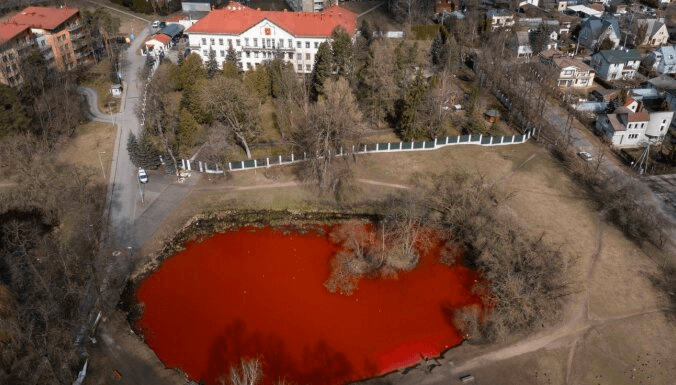 Photo of the red-colored pond 
Vilnius District Police representative Julia Samorokovska said the protest action was agreed upon with nature protection inspectors, and the paint is harmless to animals and plants.
Vilnius Municipality representative Paulius Vaitekenas also confirmed that the paint does not harm the pond's ecosystem. The protest activists used similar dyes for St. Patrick's Day.
The Vilnia River is dyed green to celebrate St. Patrick's Day. This special paint is safe and harmless to the environment. It dissolves in water within half an hour.
Attention
The authors do not work for, consult to, own shares in or receive funding from any company or organization that would benefit from this article, and have no relevant affiliations