Verification of facts in partnership with Facebook.
Photos of a wounded girl from Mariupol, who was evacuated to a hospital in Zaporizhia, are spread on social networks. Users text that allegedly injured civilians from Mariupol are being taken to hospitals in Russia and the DPR. So the child in the photo is allegedly not from Mariupol.
This is not true: the child in the photo is 13-year-old Milena from Mariupol, tens of thousands of people more have escaped from the besieged city to other Ukrainian cities. Mariupol residents are not evacuated to Russia, but they are forcibly deported by the Russian military.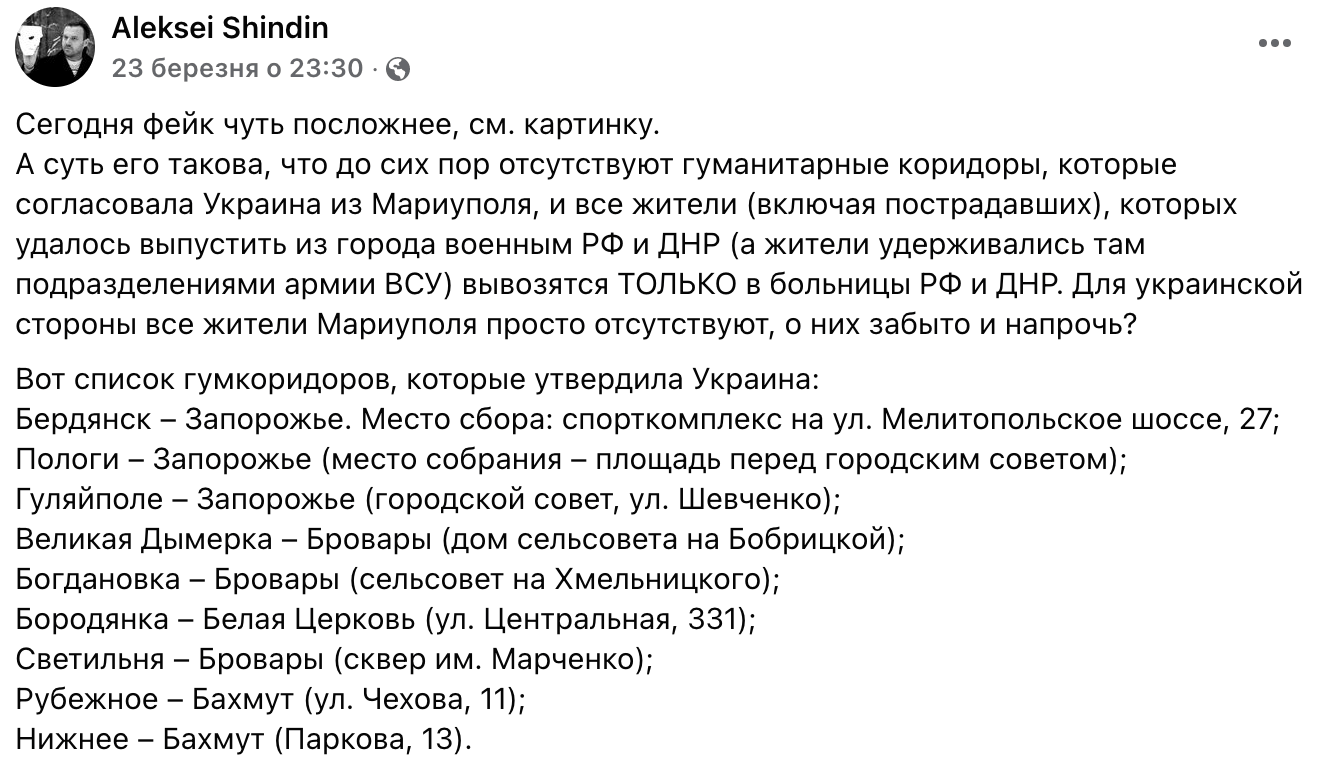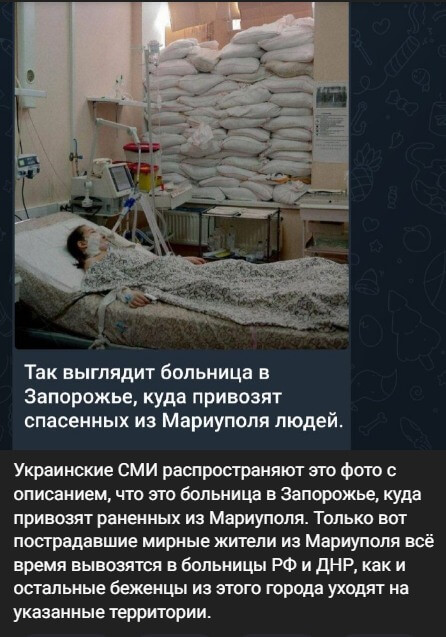 The photo of the wounded girl from Mariupol was taken by photographer William Keo, his report was published by the French newspaper "Liberation". The 13-year-old girl's name is Milena, she was evacuated from Mariupol to the children's regional hospital in Zaporizhia . The bullet got stuck in the girl's jaw. There was a hemorrhage, but the girl survived.
As of March 25, almost 65,000 people had escaped from besieged Mariupol. It was announced by the head of the Donetsk regional military administration Pavlo Kyrylenko. Earlier it was reported in the Mariupol city council that in just a few days about 30 thousand people left the city using their own transport in the direction of Berdyansk, and then to Zaporizhia. Ukrainian authorities organize evacuation voyages from Mariupol to Zaporizhia, buses depart from Berdyansk. The Russian military periodically fires on humanitarian corridors and disrupts evacuation voyages.
The Mariupol City Council reported that Russian troops were forcibly deporting Mariupol residents to Russia. In just one week, several thousand Mariupol residents were deported to Russia.
The Russian military illegally evacuated people from the Left Bank district and shelters in the sports club building, where more than a thousand people, mostly women and children, were hiding from the constant bombing. Mariupol residents were taken to filtration camps, where their phones and documents were checked. Then some were transported further to Russia, the fate of others remains unknown.
At the same time, Pavlo Kyrylenko said that in the filtration camps near Mariupol, Ukrainian passports and all other documents were confiscated, and certain certificates were issued instead. People are taken by buses to the territory not controlled by Ukraine, and then – to Russia. According to Kyrylenko, more than a thousand people were deported.
On March 27, it became known that children from Mariupol without parents had been taken to occupied Donetsk. Residents of Donetsk also reported that there are refugees who were taken out of the destroyed Mariupol by the Russian military in two schools №25 and №31 in Leninsky district, as well as in gymnasium №70 in Kyiv district. For example, there are approximately 250 Mariupol residents at the №31 school now.
Attention
The authors do not work for, consult to, own shares in or receive funding from any company or organization that would benefit from this article, and have no relevant affiliations