Verification within Meta's Third-Party Fact-Checking Program
A video of the briefing by Kyiv Mayor Vitali Klitschko spread across the internet, allegedly showing a russian flag and an image of russian president vladimir putin hanging on the wall behind him. The second part of the same video shows an interview with Ukrainian President Volodymyr Zelensky, allegedly admitting to "really sniffing drugs."
What's in the background?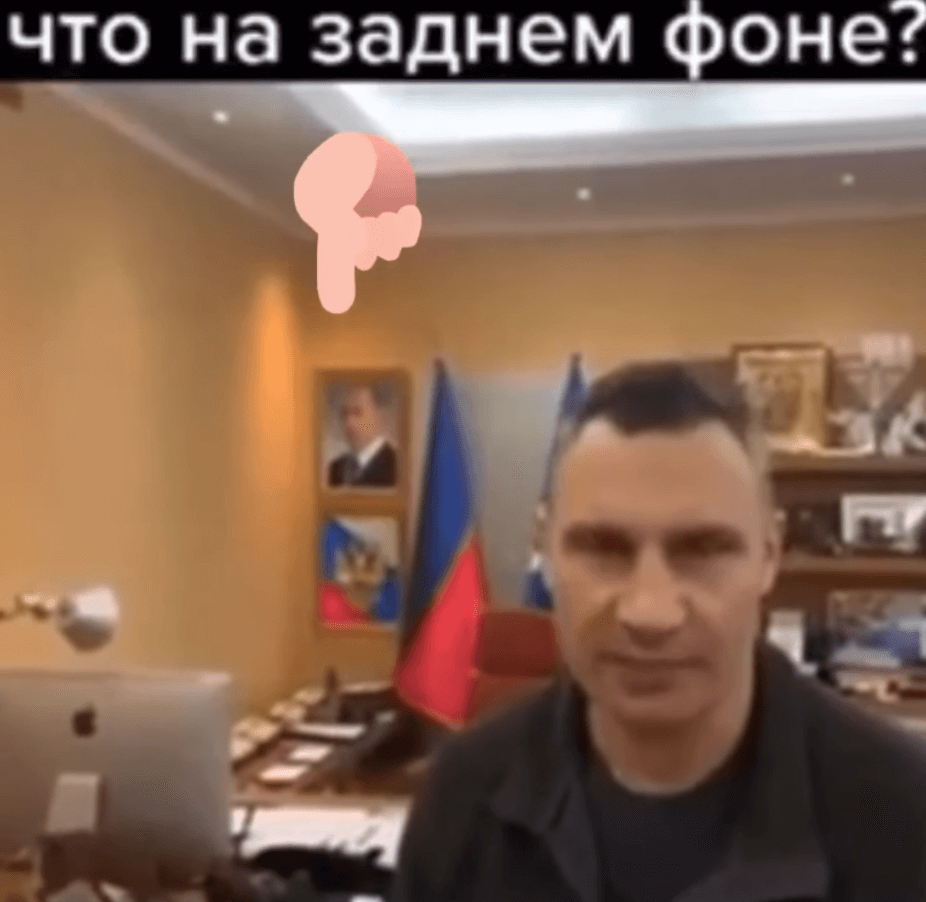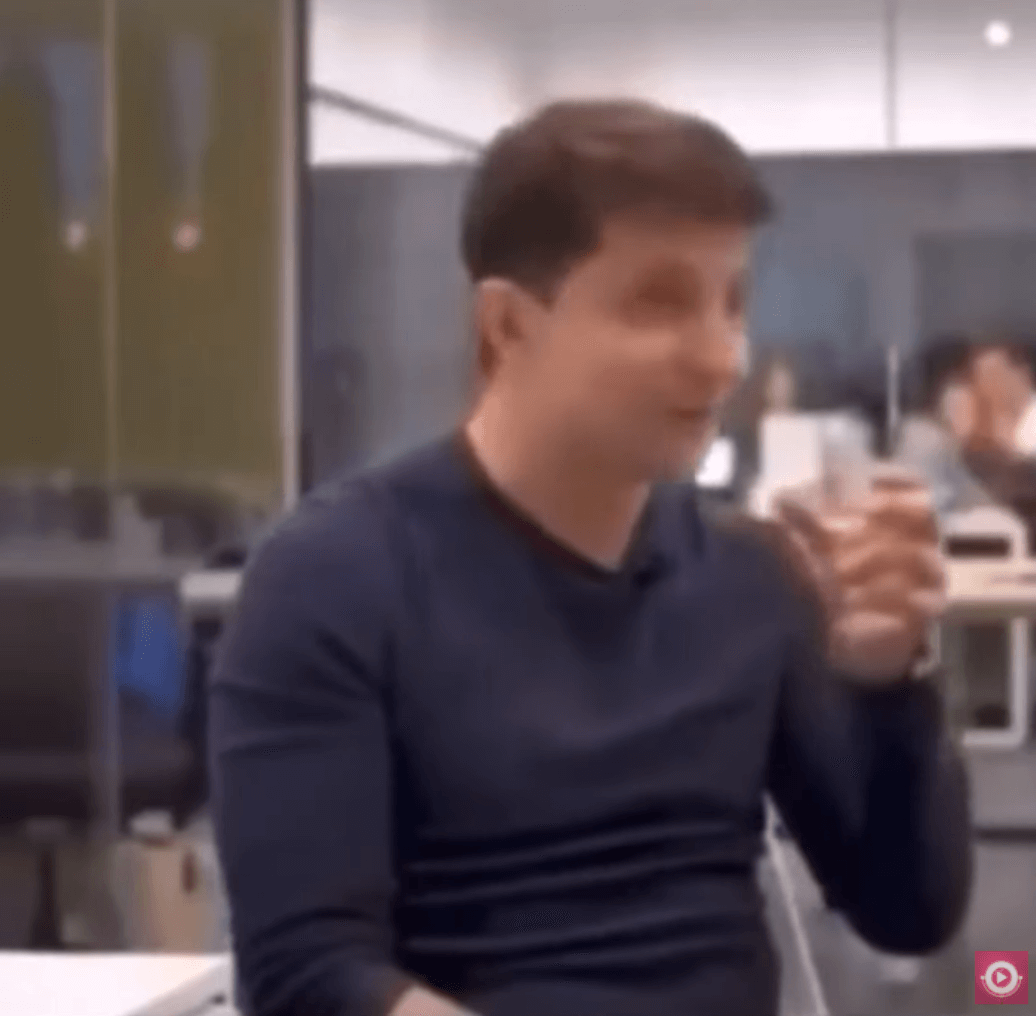 However, this video is fake, a compilation of two parts, each of which was previously edited.
The original video shows the flag of Ukraine hanging in Klitschko's office and a portrait of Volodymyr Zelensky hanging on the wall behind him. To mask the edit, the authors of the fake video cut the footage and reduced its quality. That Klitschko is dressed in the same clothes, from the same angle, and speaks the exact words helps verify that it is indeed the same video.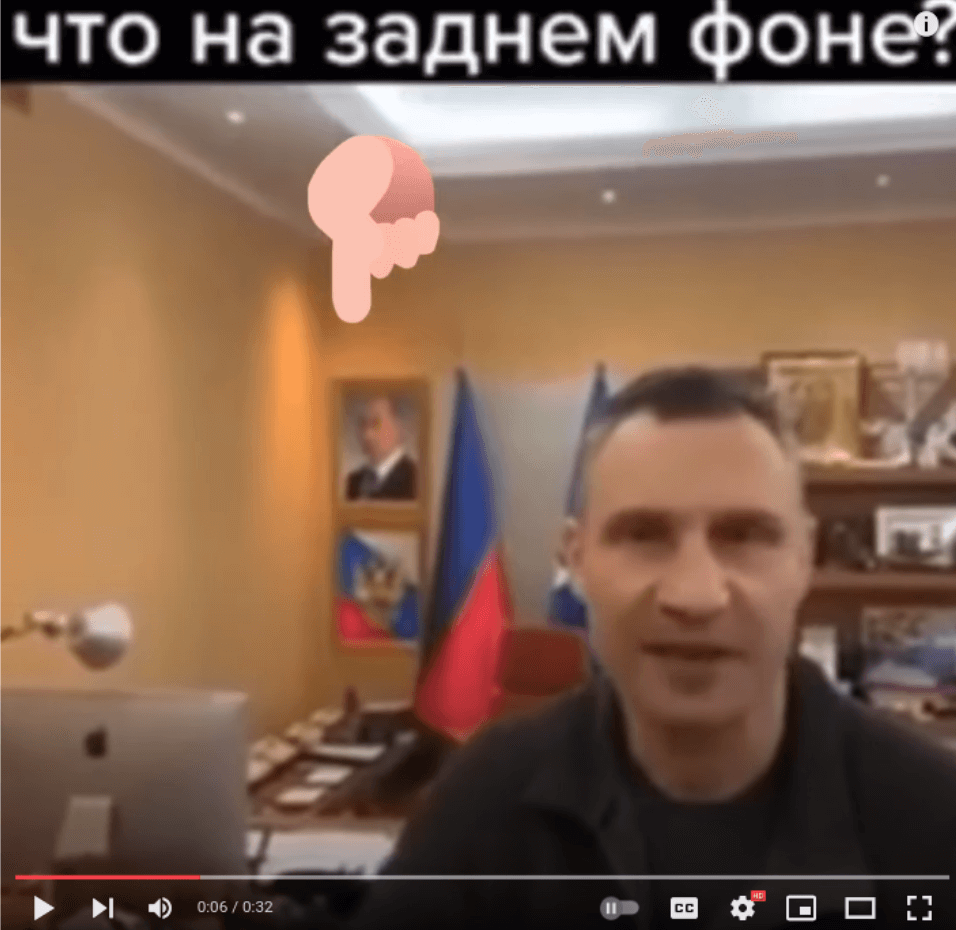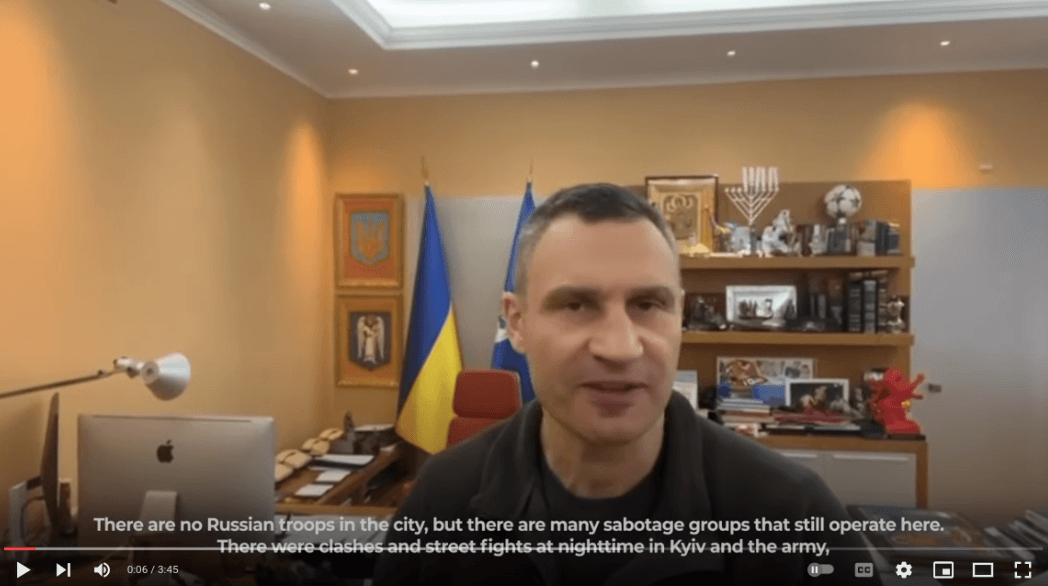 In the second part, the authors of the fake footage used an actual interview of Volodymyr Zelensky for the Ukrayinska Pravda outlet, published on January 21, 2019. Using editing software, they recast different words said by Zelensky when answering the journalist's question about whether the President really used drugs. As a result, the President allegedly uses stimulants and even recommends that others do so.
However, in the original video, Zelensky denied rumors that he was using drugs. We suggest comparing the President's "answers" in the faked video with his real answers during the interview:
Fake

Original

Z: Awesome! Awesome! "Number one" energy thing. Seriously. The energy for the whole day.

UP: Do you know what I heard about you today? That you are on coke…

Z: Oh, that's awesome! Awesome! No, I'm sitting on a white… chair. But that's not cocaine. I don't use drugs. (07:42)

Z: I do sniff drugs.

Z: So I'm sniffing coffee. Because I'm a true coffee lover, I love coffee a lot, it's true. I do sniff coffee, but I don't do drugs. (07:57)

Z: That's my daily routine. I live in it, and it's something I'd recommend to everyone. But those are not "heavy" drugs. Because I sometimes feel sleepy during the day.

Z: Energy stuff "number one" is my routine. I mean it. That's my daily routine. I live in it. I'd get up at seven, go out for a walk with my dog, and work out. What's working out? You've got to do it; you've got to force yourself. That's the energy for the whole day. But not hard training because you'd feel sleepy during the day. But I get enough energy to carry me through the day. (09:26)
Therefore, nothing was said during the interview about Zelensky's possibly taking drugs. It is an edited video, as evidenced by excessively abrupt changes in Zelensky's posture and "movements" within the frame. This usually happens with poor editing when the author does not pick up similar images to ensure a smooth transition between frames.
Attention
The authors do not work for, consult to, own shares in or receive funding from any company or organization that would benefit from this article, and have no relevant affiliations