Debunking fakes in partnership with Facebook
According to the information, spread on the Internet, Volodymyr Zelensky allegedly fled Ukraine after the beginning of the full-scale russian invasion on Feb. 24, 2022. According to Vyacheslav Volodin, the speaker of the russian State Duma, now the President of Ukraine is in Poland. In some articles, the source of the information about Zelensky's "escape" is Ilya Kiva, a Ukrainian lawmaker.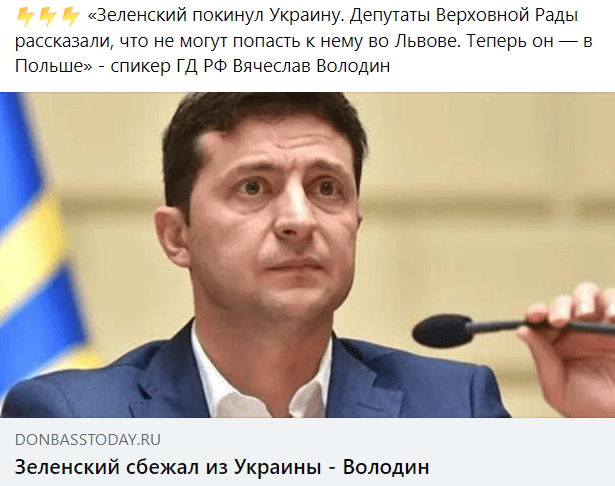 However, this is a fake. In fact, Ukraine's President Volodymyr Zelensky is in Kyiv. 
There are at least two evidences that Ukraine's President hasn't left the country after the beginning of the invasion. 
First, interviews and press conferences that Volodymyr Zelensky held after the full-scale russian invasion. On March 1, he gave an interview to a CNN journalist who arrived in Kyiv. On March 10, the British newspaper Sky News published an interview with the president, also conducted in the Ukrainian capital. In addition, on March 3 in Kyiv, the President's Office organized a press conference for the worldwide media.
Second, the president published evidence of his presence in the capital for several times. Volodymyr Zelenskyi recorded the first video on Feb. 26 together with team members Andriy Yermak, head of the President's Office, Mykhailo Podoliak, Yermak's adviser, Denys Shmygal, prime minister, and Davyd Arakhamia, head of the Servant of the People faction. They were on the Bankova St. between the Office of the President (left) and the House of Chimeras (right).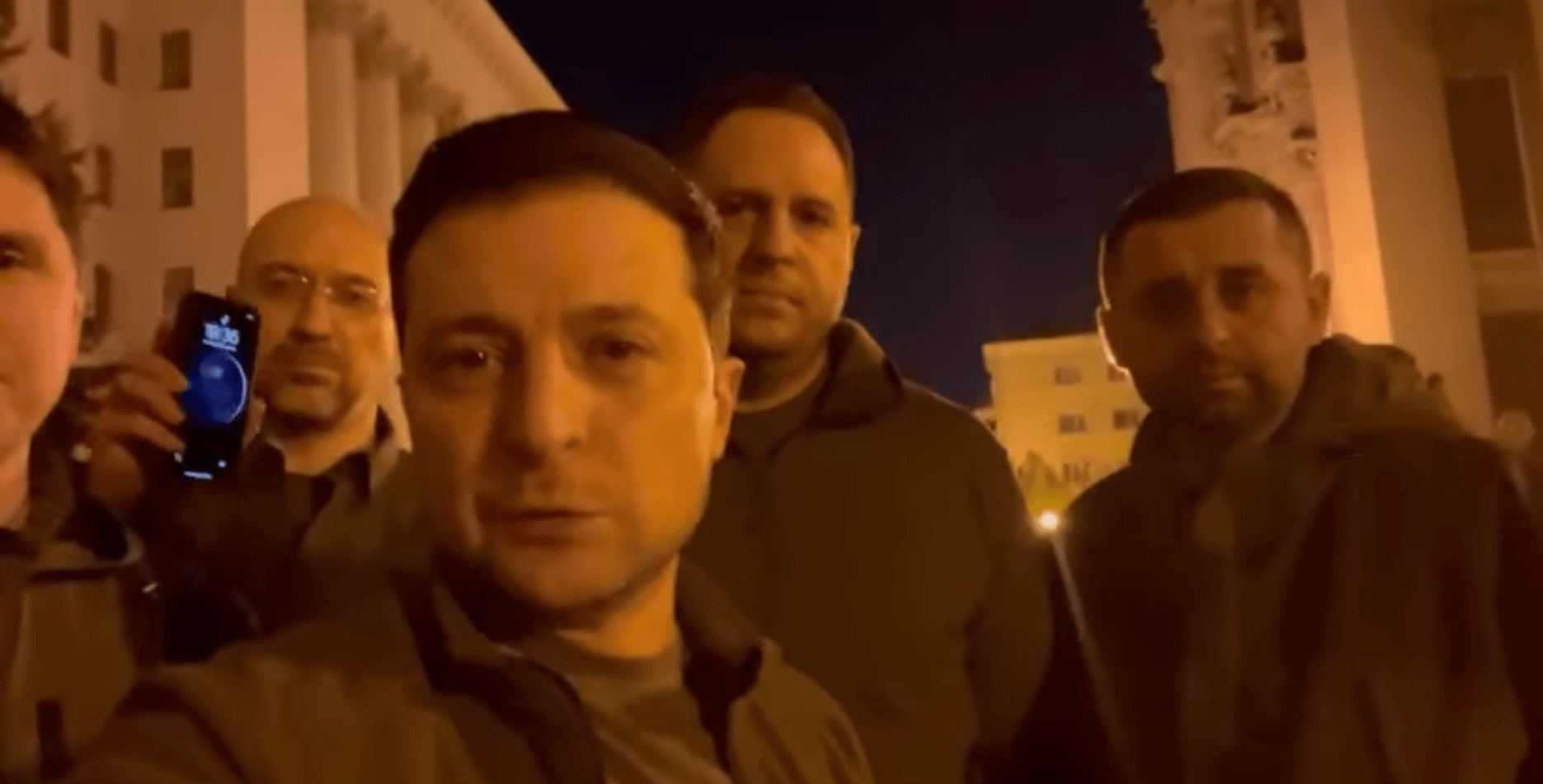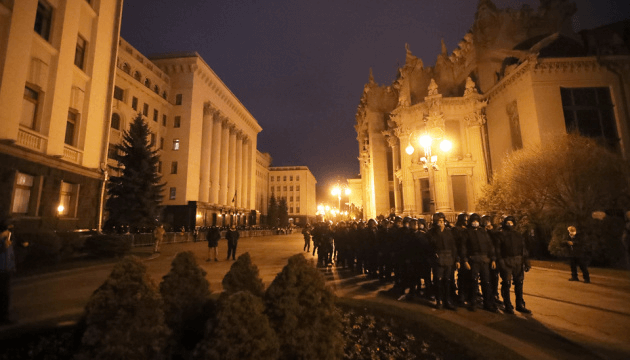 The second video was released the next day, on Feb. 26. This time the president shot himself near the House of Chimeras.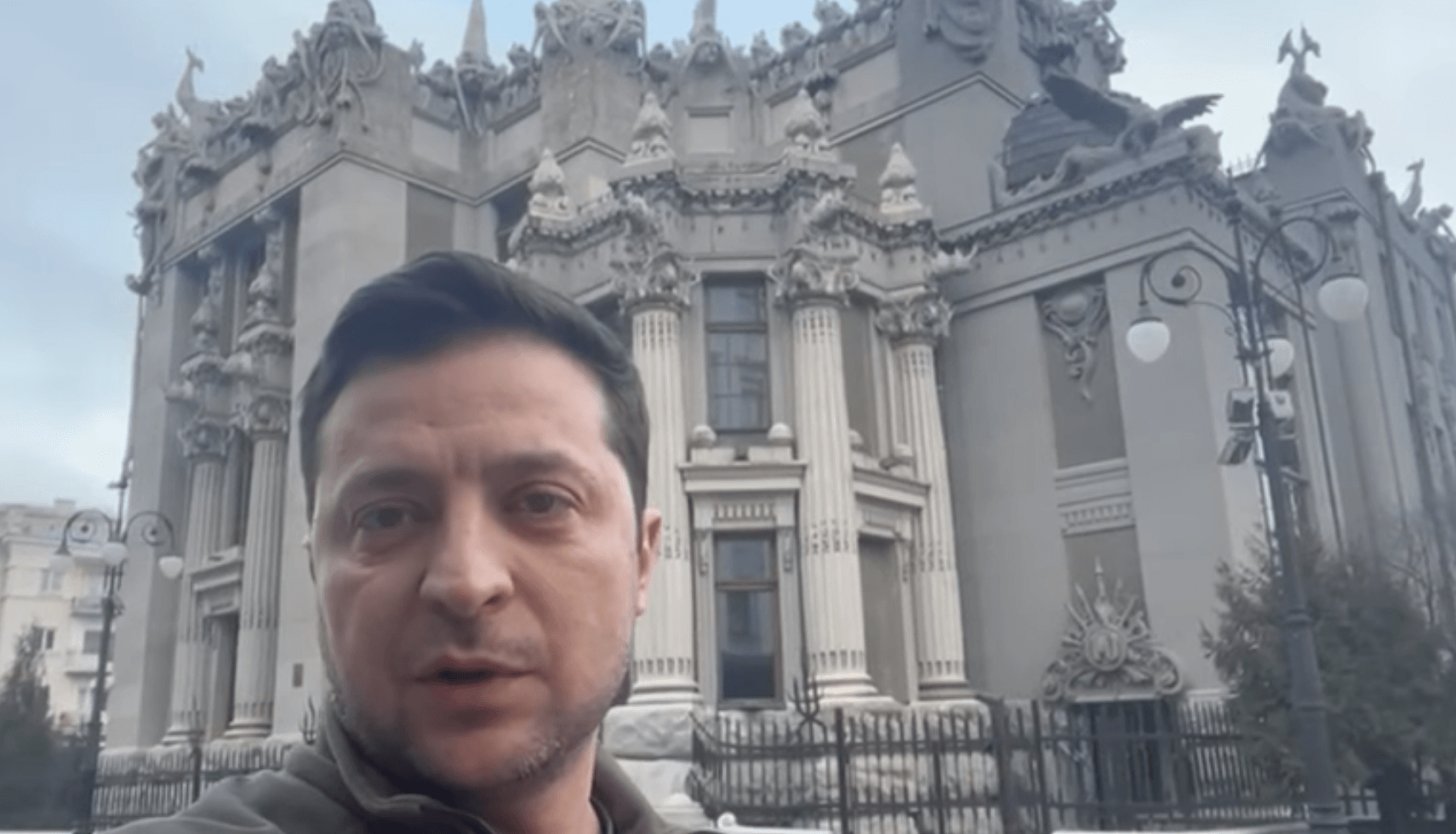 On March 7, the President recorded a video inside the Office. First, he took a view from the window (the window overlooks the House of Chimeras), and then showed his office. The look of the cabinet coincides with the one that, for example, Zelensky showed to Ukrainian journalists in 2019.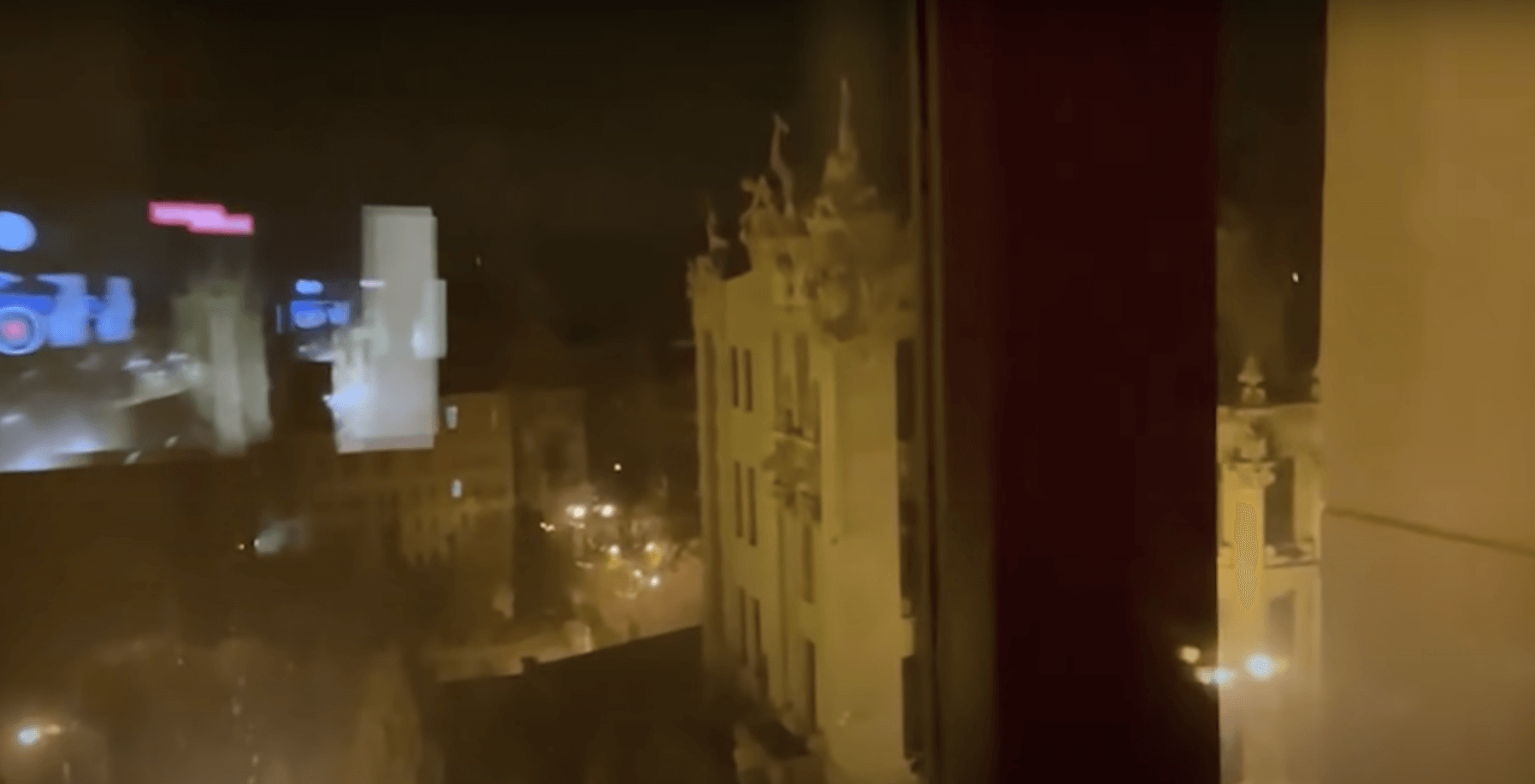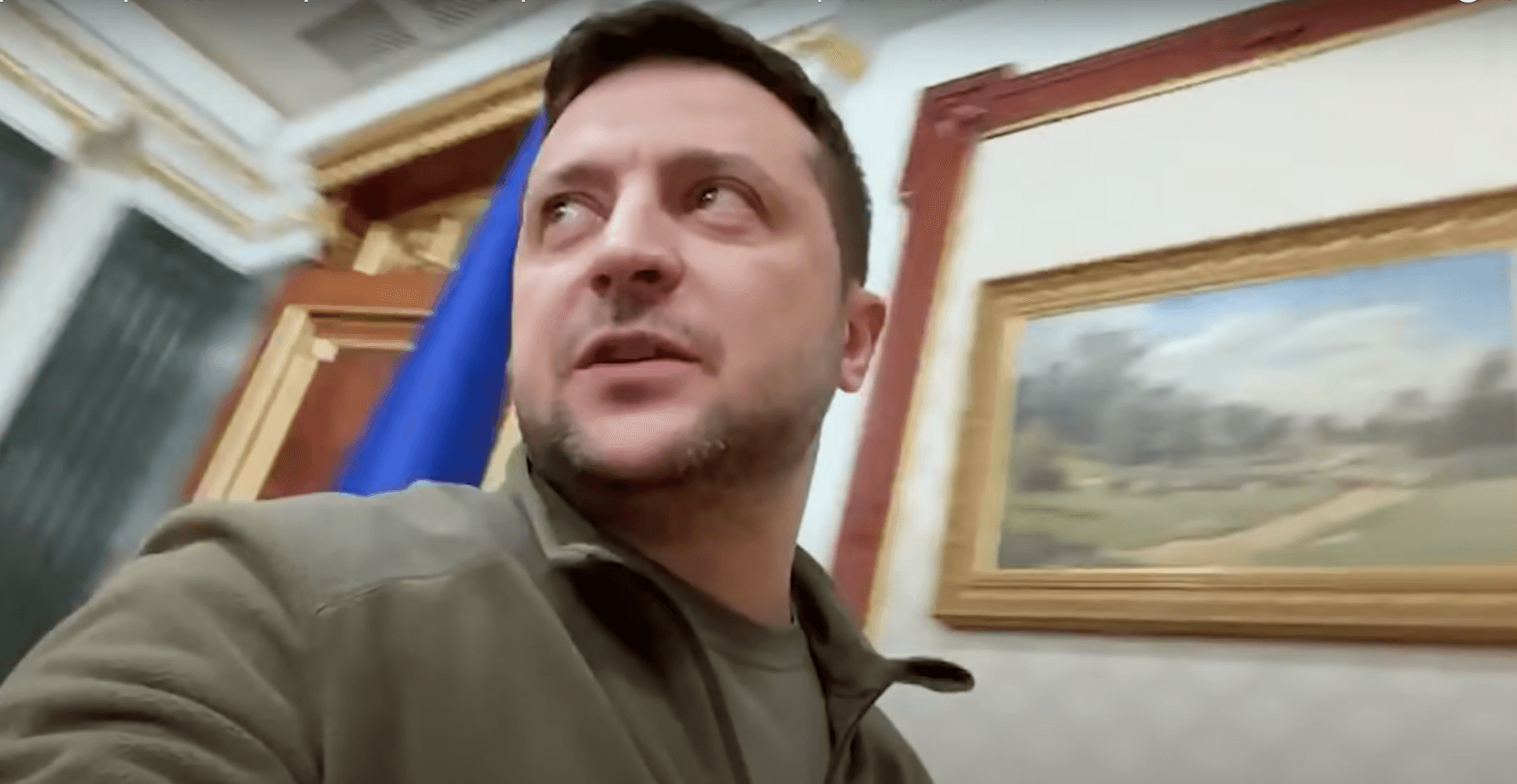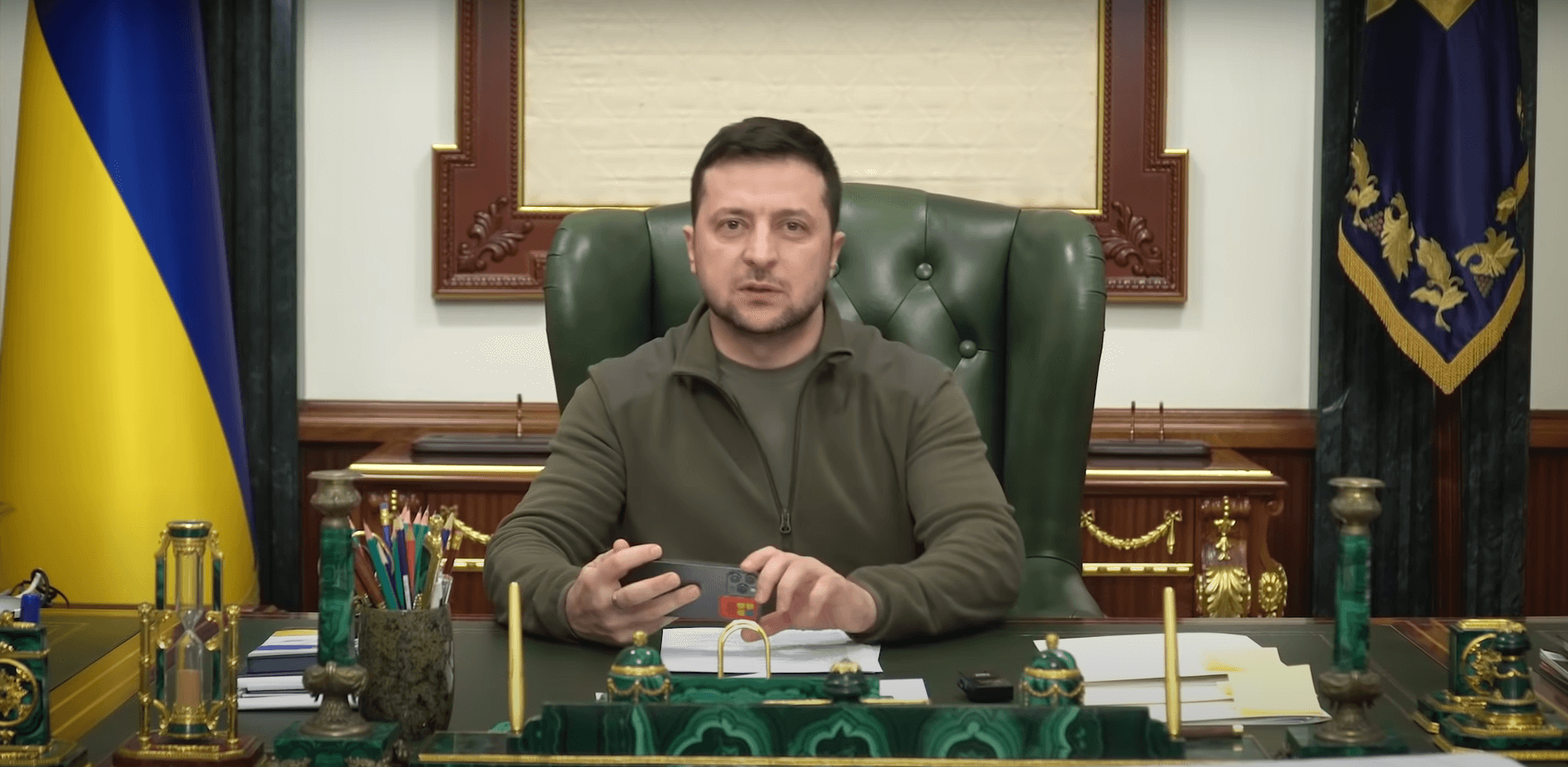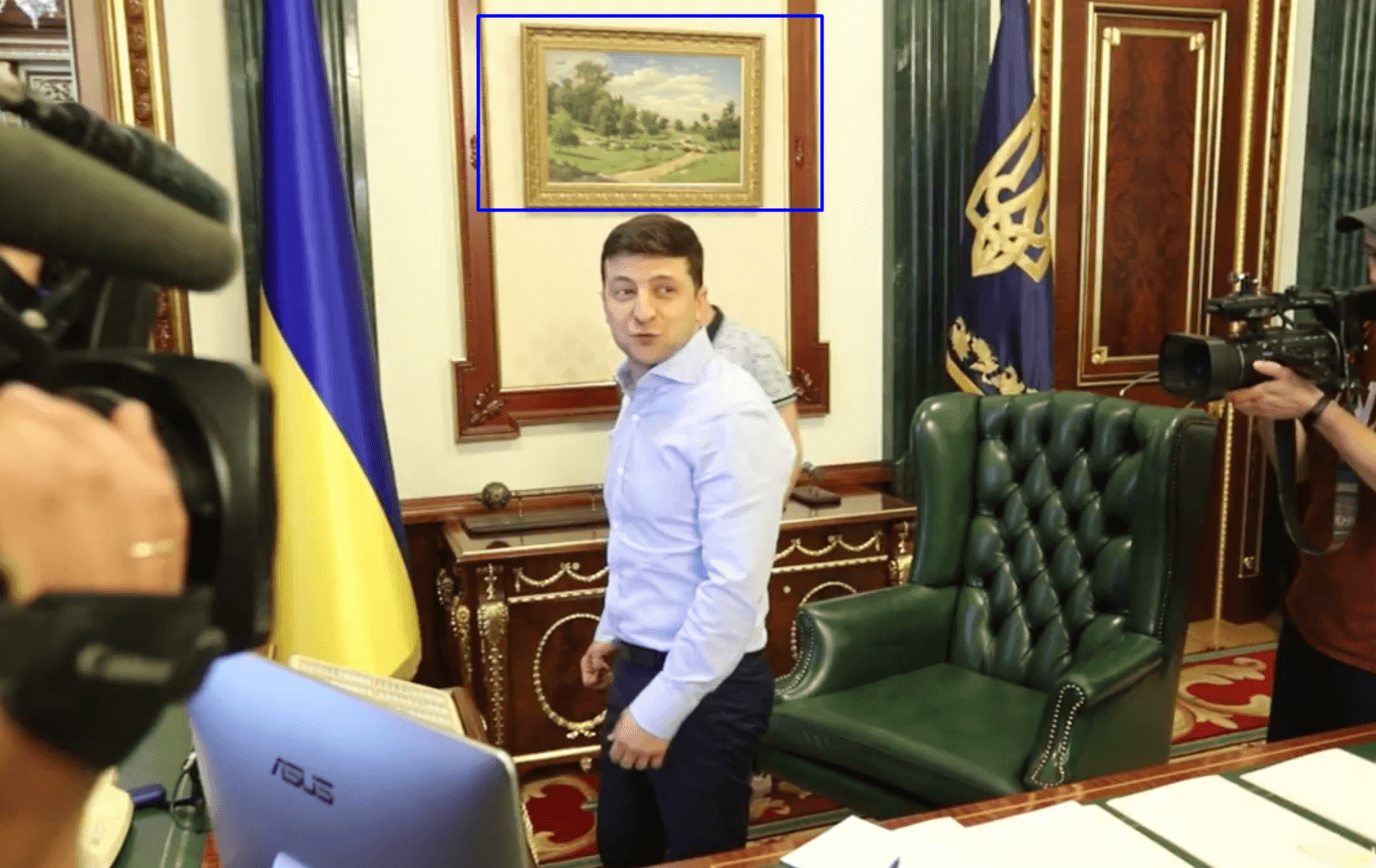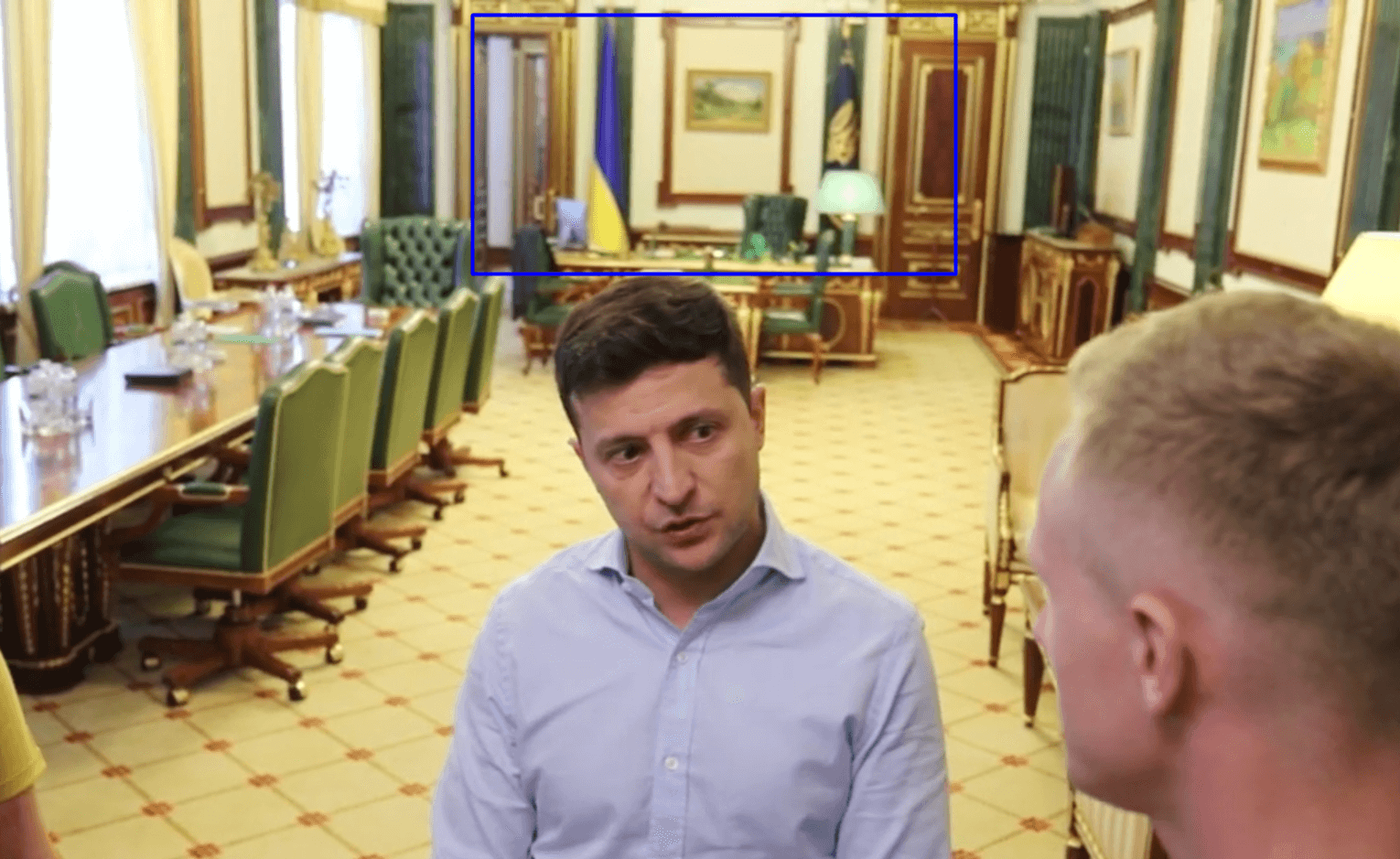 Analysis of the metadata of the mentioned videos confirmed that they were recorded on the day of their publication.
The Washington Post previously reported, citing US and Ukrainian officials, that Zelensky had refused to be evacuated from Kyiv in the early days of the war.
Attention
The authors do not work for, consult to, own shares in or receive funding from any company or organization that would benefit from this article, and have no relevant affiliations