Social media spread footage of a russian tank attached to a truck falling on the roadside and overturning. According to social network users, this happened in the Belgorod region. The date of the incident is not specified, although it is suggested that it occurred after the large-scale russian invasion of Ukraine in 2022. The first such posts began spreading across Facebook on April 30, 2022.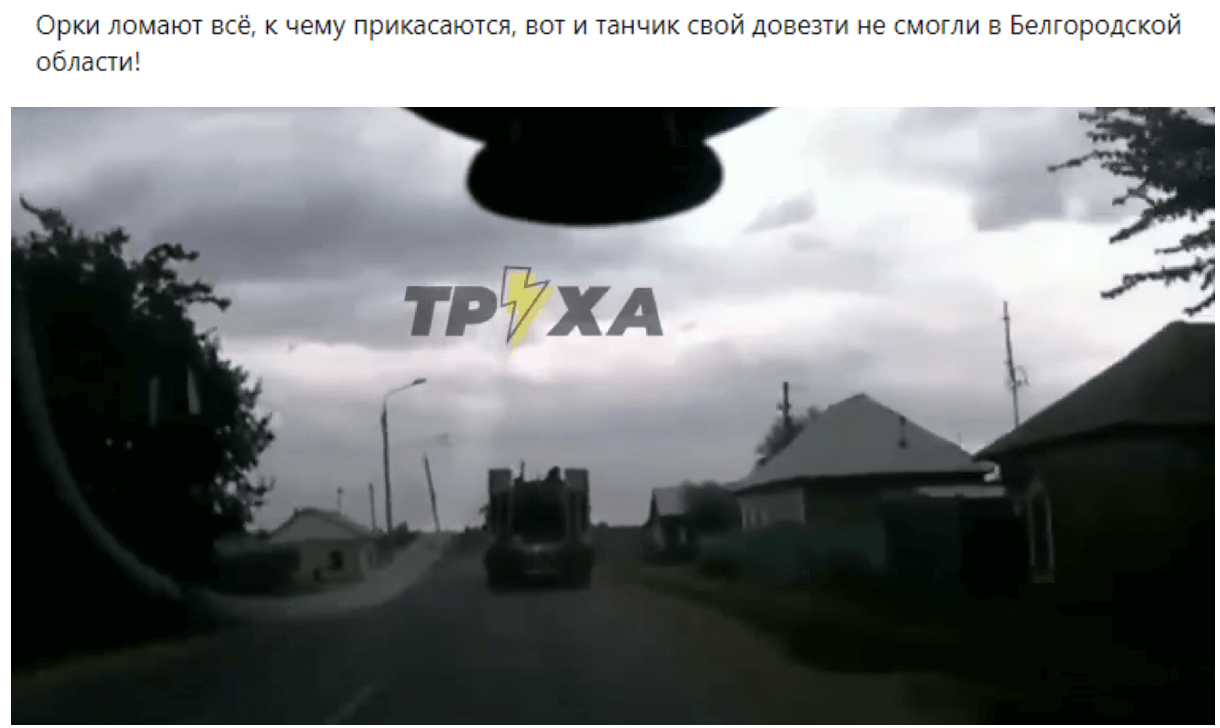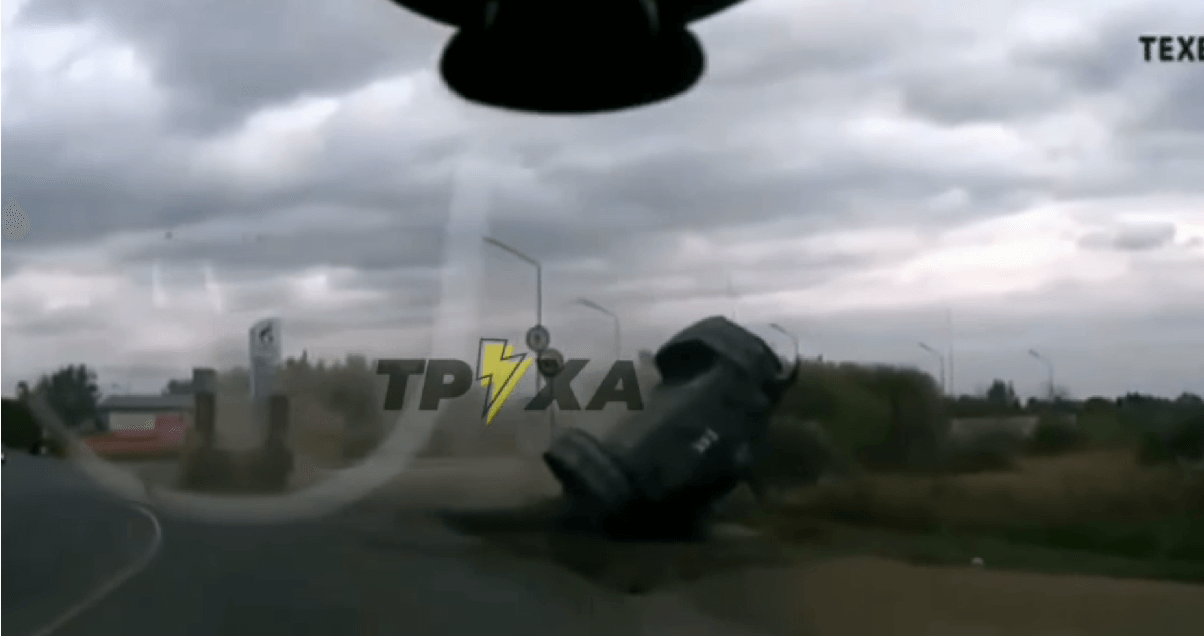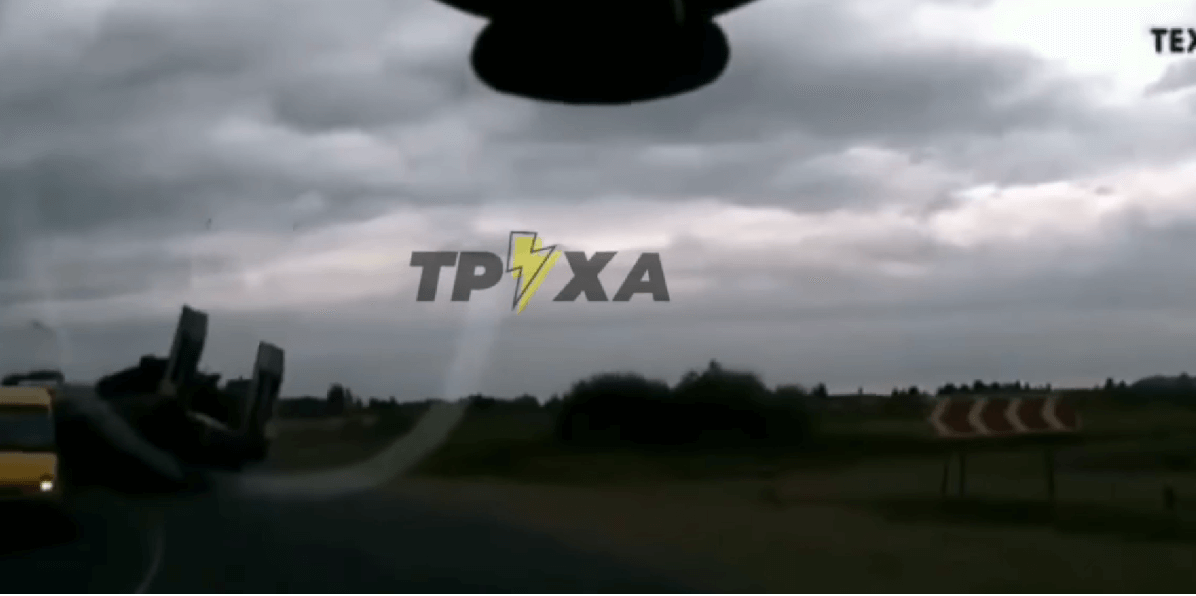 The accident occurred on September 10, 2014, in Omsk, russia.
Reverse image searches in Bing returned the link to a Hungarian website containing a link to the video of the accident in question. The footage was published on September 16, 2014, and the title reads "Omsk road accident: Tank fell from KRAZ."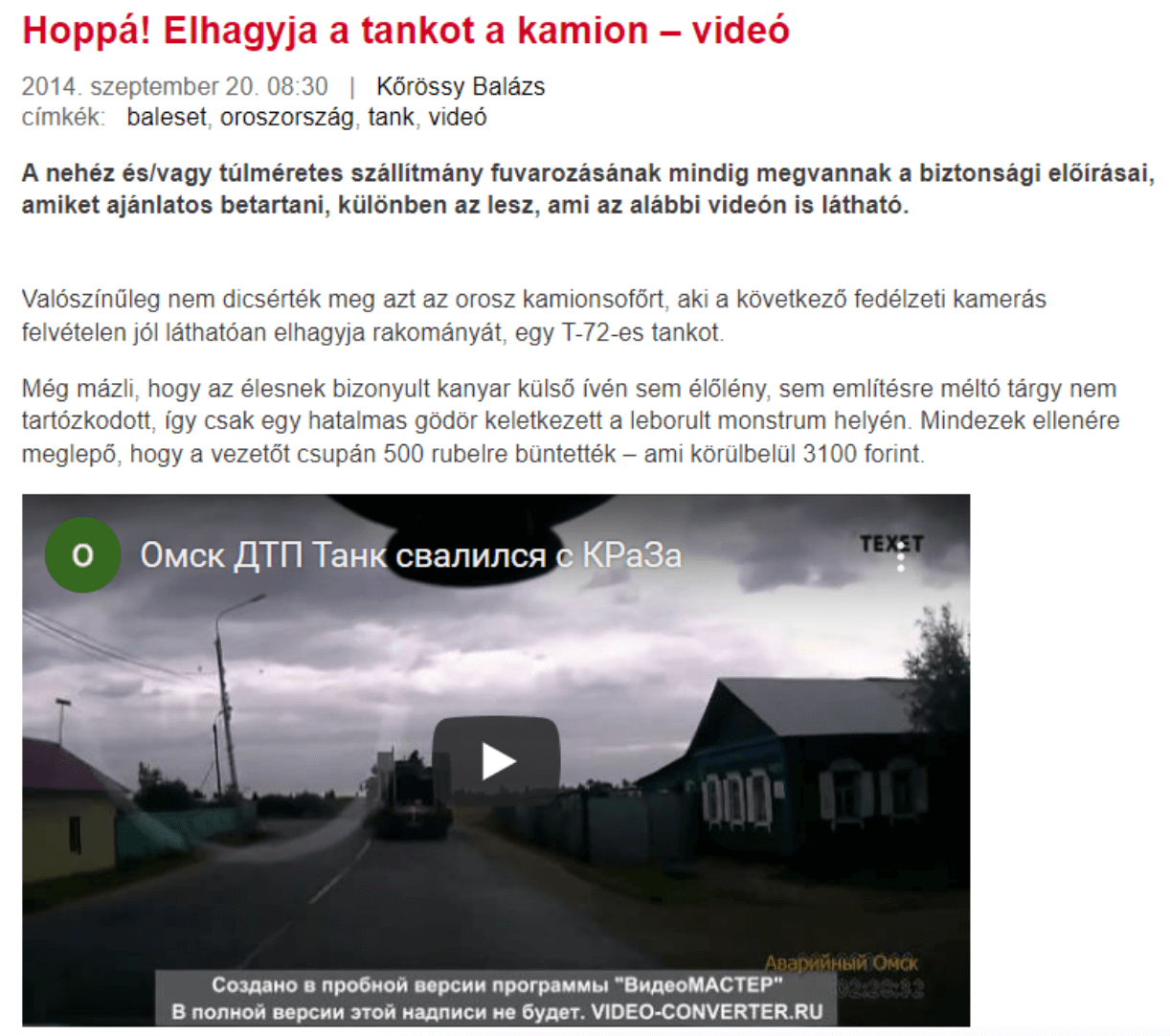 The incident indeed took place in Omsk on September 10, 2014. Both local media outlets and national news agencies wrote about it then. You can also find a video showing the same location after the accident.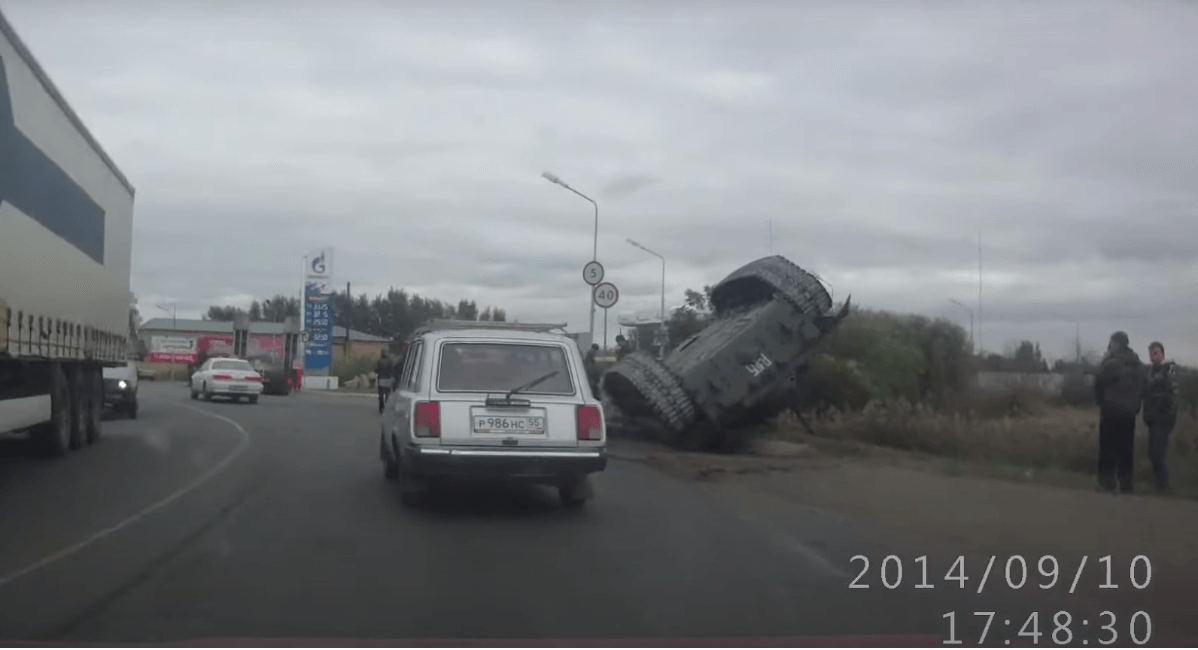 Footage from the DVR after the accident.  A freeze-frame from the video published in 2014
Attention
The authors do not work for, consult to, own shares in or receive funding from any company or organization that would benefit from this article, and have no relevant affiliations