Verification within Meta's Third-Party Fact-Checking Program
According to the information spread on the Internet, the Ukrainian military allegedly hit a base of the russian military. Photos allegedly showing footage from the scene are added to the posts.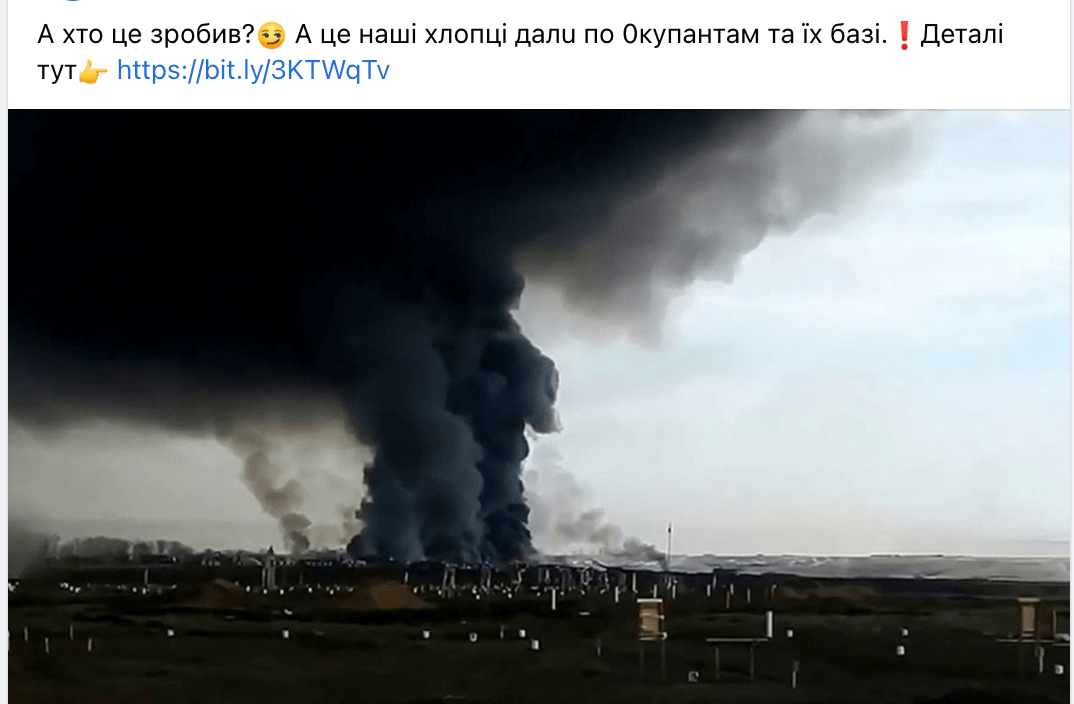 We will explain what's wrong with it.
Please, note that the news is written both with Cyrillic and Latin letters (compare: the Latin "u" is used in the word "далu" instead of the Cyrillic "и"). The letter "o" in the text is replaced by zero "0" (compare: zero "0" was used in the word "0купантам" instead of the letter "o"). The text has emotional coloring. Similar signs indicate that it is either fake or clickbait.
In addition, the posts have a link to the Telegram channel that allegedly should provide more detailed information about the event. However, the link does not lead to a specific message but a closed Telegram channel with the news. To access the channel, you must wait for administrator confirmation. Such type of news with shocking photos or headlines is spread to increase the number of subscribers on the telegram channel in a deceptive way.
A reverse photo search at Bing and TinEye shows that the photo has been spreading online since at least 2019. According to the information, this photo allegedly depicts an explosion at a military unit testing engines and missiles for nuclear submarines in Nyonoks, Russia.
However, in 2019, independent fact-checkers from Correctiv wrote that this photo had been spreading online since 2015. Moreover, it is not related to the explosions in Nyonoks. These are likely explosions at the Kuzminsky military training area in Russia.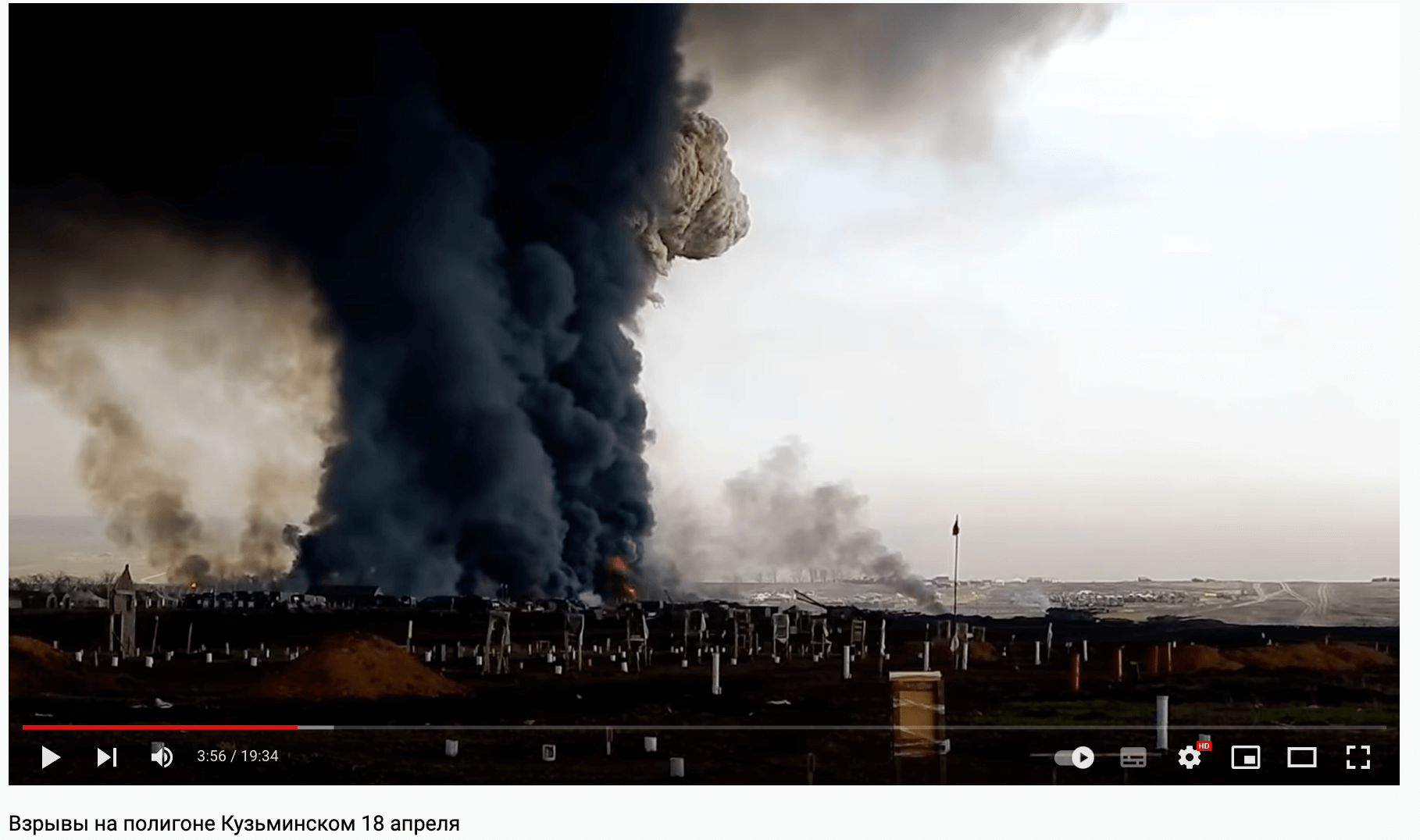 Screenshot from the video
In Russia, the explosions were reported on April 28. The video footage, spreading now online, was published on August 17, 2015. Perhaps, the video's author made a mistake during the publication and wrote 18 instead of 28. However, the video accurately does not shows the Ukrainian military hitting the Russian base in 2022.
Attention
The authors do not work for, consult to, own shares in or receive funding from any company or organization that would benefit from this article, and have no relevant affiliations