Verification within Meta's Third-Party Fact-Checking Program
According to the information spread on the Internet, the Ukrainian military allegedly struck an airfield in Russia. Photos allegedly showing footage from the scene are added to the posts.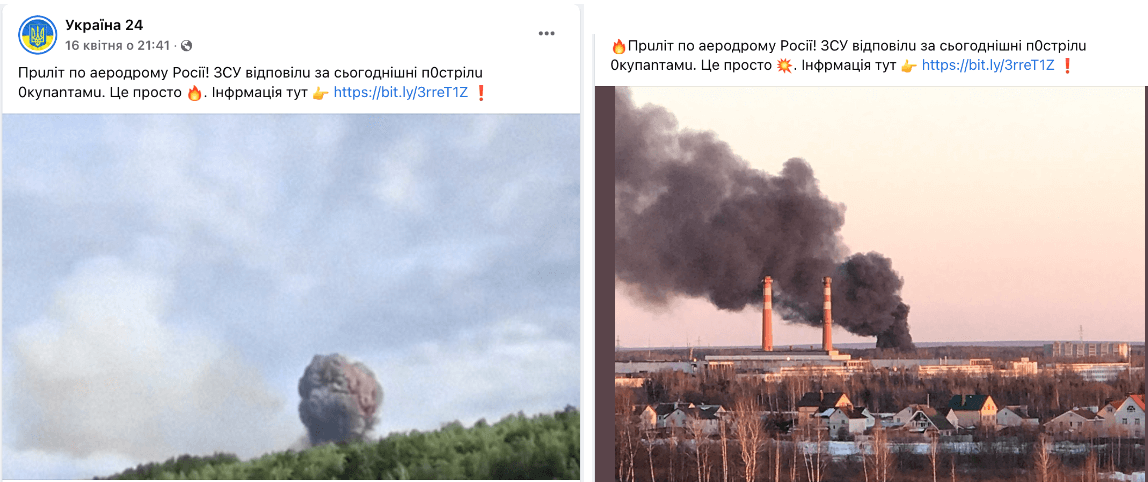 We will explain what's wrong with it.
Please, note that the news is written both with Cyrillic and Latin letters (compare: the Latin "u" is used in words "прuліт" and "відповілu" instead of the Cyrillic "и"). The letter "o" in the text is replaced by zero "0" (compare: zero "0" was used in words "п0стрілu" and "0купантам" instead of the letter "o"). The text has emotional coloring. Similar signs indicate that it is either fake or clickbait.
In addition, the posts have a link to the Telegram channel that allegedly should provide more detailed information about the accident. However, the link does not lead to a specific message but a closed Telegram channel with the news. To access the channel, you must wait for administrator confirmation. Such type of news with shocking photos or headlines is spread to increase the number of subscribers on the telegram channel in a deceptive way.
The news was published on Facebook on April 16. However, there is no confirmation that Ukraine attacked Russian airfields.
On February 25, it was reported that the Ukrainian military had attacked Russia's Millerovo airfield in the Rostov region with a tactical ballistic missile "Tochka U". However, there is no official confirmation that the Ukrainian side attacked it. On March 1, there were also reports of a strike on the airfield in the city of Taganrog in the Rostov region. But Ukraine also did not officially confirm its involvement in the strikes.
A reverse photo search on TinEye and Google shows that photos from the post have been spread online since 2019. This photo shows the fire in the city of Achinsk in the Krasnoyarsk Krai that began on August 5, 2019, at a military depot. The photo was spread by Korrespondent.net. It was a screenshot from the video showing the fire, but it is no longer available on YouTube.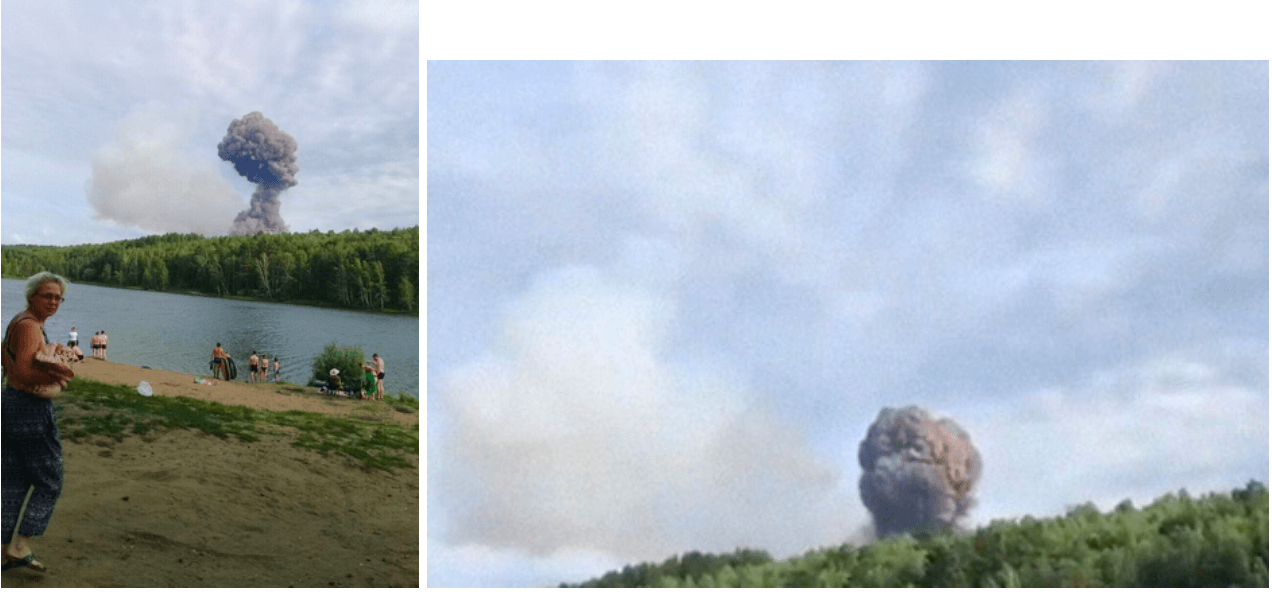 Another photo used in the posts is spread online at least from March 2021. According to the posts, it shows a fire in Yaroslavl, Russia.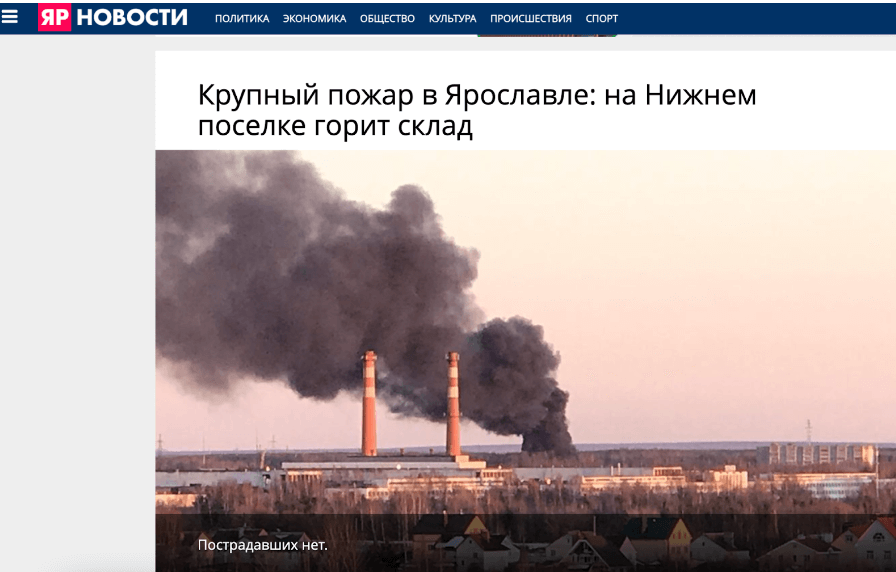 Screenshot of the news about the fire in Yaroslavl
Before that, we debunked the fake about the liberation of the airfield in Chornobayivka near Kherson. The photos from Achinsk, but from a different angle, were also used in the posts.
Attention
The authors do not work for, consult to, own shares in or receive funding from any company or organization that would benefit from this article, and have no relevant affiliations