Verification within Meta's Third-Party Fact-Checking Program
The network spreads information that on March 31, 2022, Sviatoslav Palamar (call sign "Kalyna"), deputy commander of the Azov Regiment, was liquidated in Mariupol. DPR forces allegedly shot down a Mi-8 helicopter carrying a regiment fighter.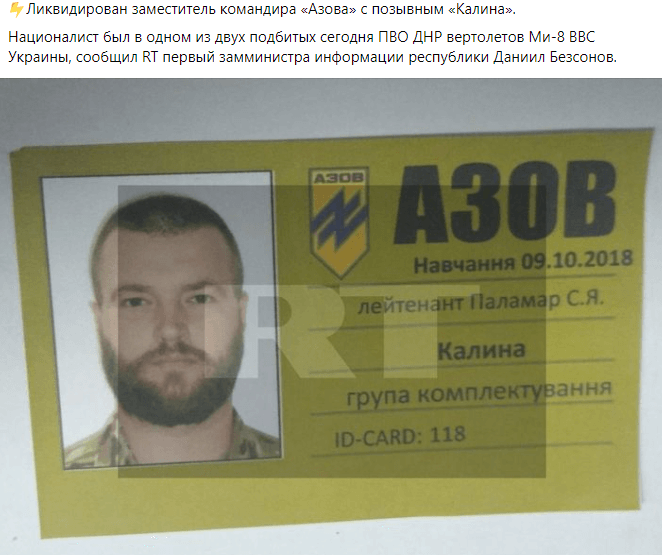 Screenshot of the post , which is shared on Facebook
However, neither Russian troops nor DPR militants killed Sviatoslav Palamar. He is alive. And this is confirmed by information from open sources.
To check whether there is evidence of the downing of the Ukrainian Mi-8 helicopter on March 31, 2022, you can use the blog of investigative journalist Oryx , who collects photo evidence of Russian and Ukrainian equipment lined up for the entire period of large-scale war. As of March 31, there is indeed confirmation that Ukraine has lost one Mi-8. The Russians claim that he was shot down near Mariupol.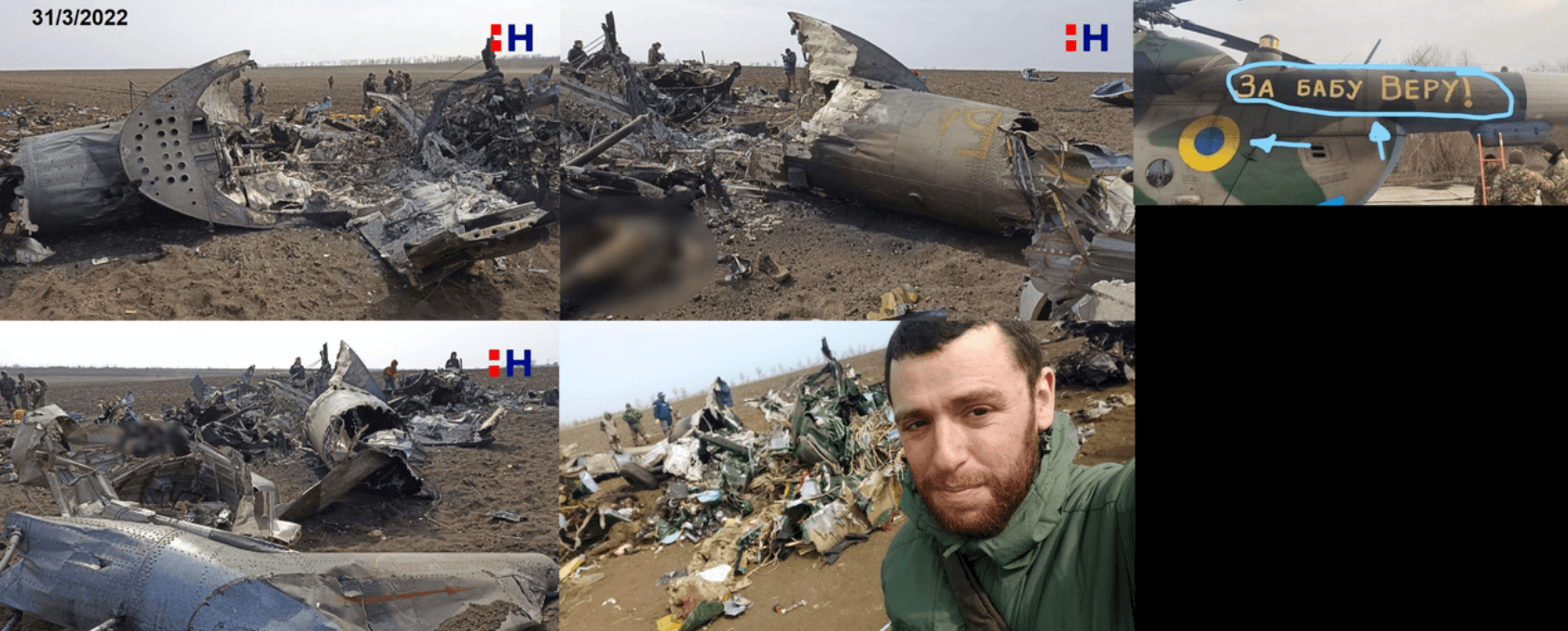 Destroyed Mi-8 , March 31, 2022
There is no open source list of troops being on board the Mi-8. However, it can be ruled out that Svyatoslav Palamar was in the helicopter.
First, after the news of his "death" Svyatoslav Palamar recorded 3 video appeals on the official channel "Azov" – March 31, April 2 and April 4 .
Secondly, on April 2, he twice commented for the media, namely Channel 5 and Radio NV .
Finally, the Russian media outlets, which began spreading fakes about Kalina's death, later updated the information and pointed out that the body of a military serviceman named Dyachenko was found near the destroyed helicopter, not the deputy commander of Azov. It is currently impossible to verify who actually died when the helicopter was destroyed.
Attention
The authors do not work for, consult to, own shares in or receive funding from any company or organization that would benefit from this article, and have no relevant affiliations