Verification within Meta's Third-Party Fact-Checking Program 
The alleged photo of the explosion on one of the Russia's flagships on May 6, 2022 is being spread in network.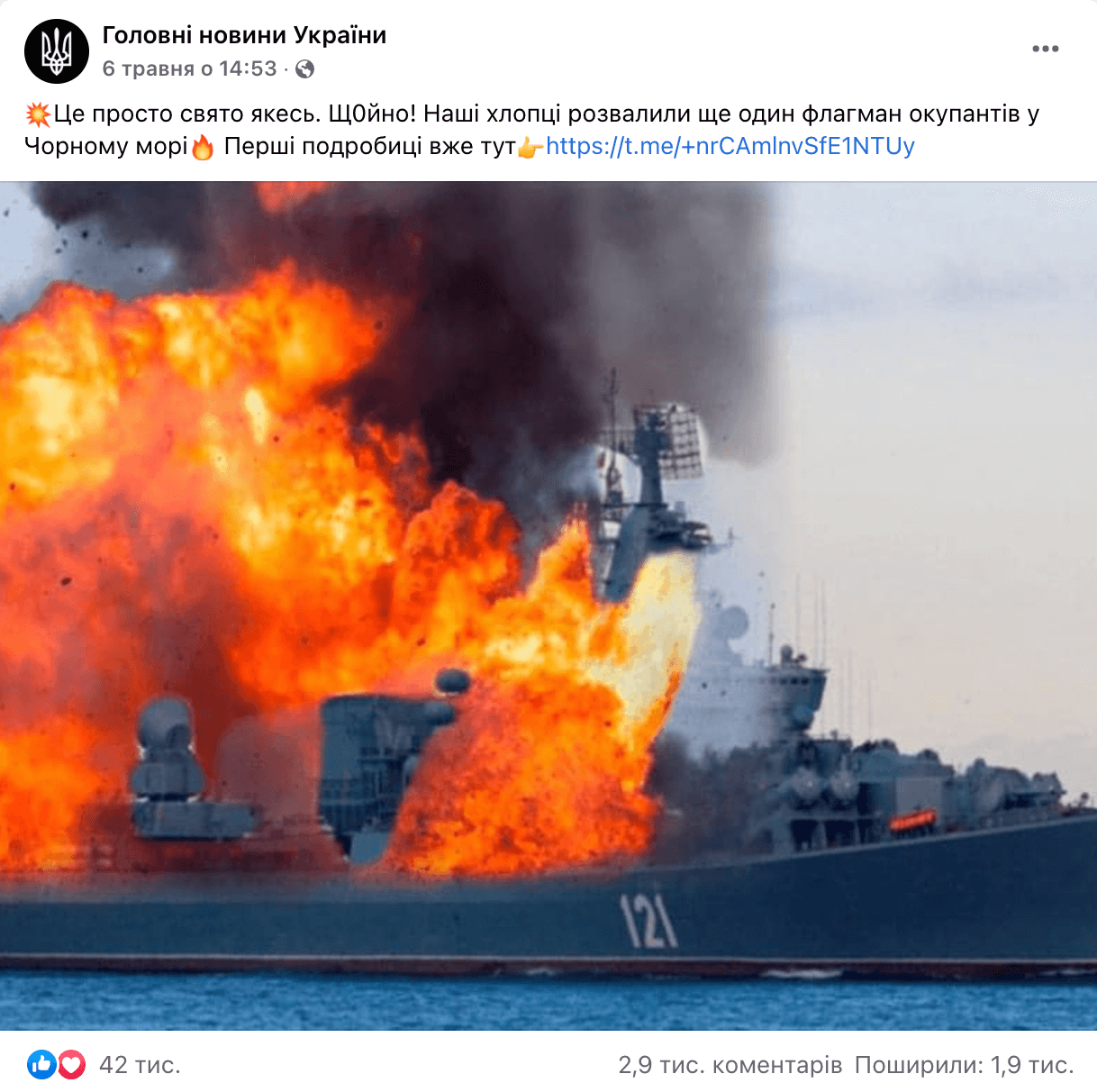 However, this is not true.
Google reverse image search shows that the photo appeared on the Galician Correspondent website. There is a following caption to the photo: "Photo – collage of the Galician Correspondent". It was made to illustrate the publication about the destruction of Moskva cruiser by the Ukrainian military.
If you look at the details of the photo, you can see that it is a collage. The fire on the cruiser looks unnatural. There are unpainted parts of the sky around the ship's parts, and the lines of the fire are very clear.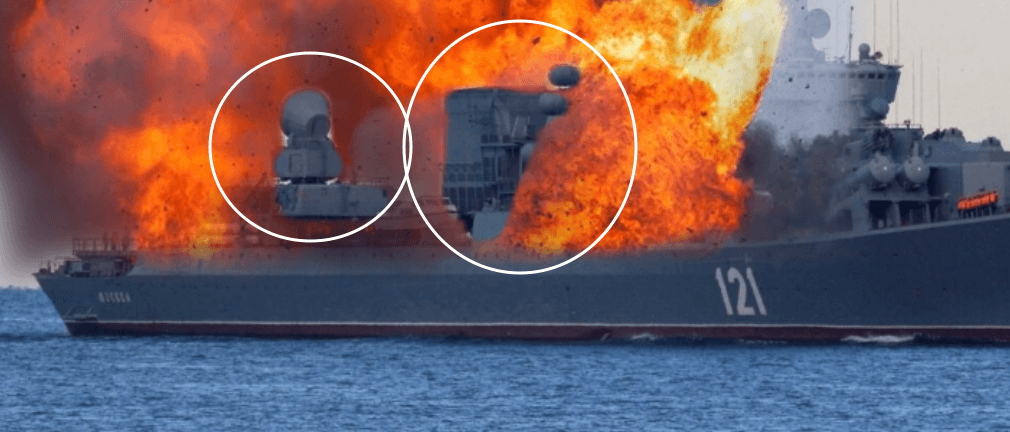 In addition, 121 is a number of the Moskva cruiser. A reverse search in TinEye allows you to determine, which photo with the explosion was used for the collage. It appeared on photo banks in 2016.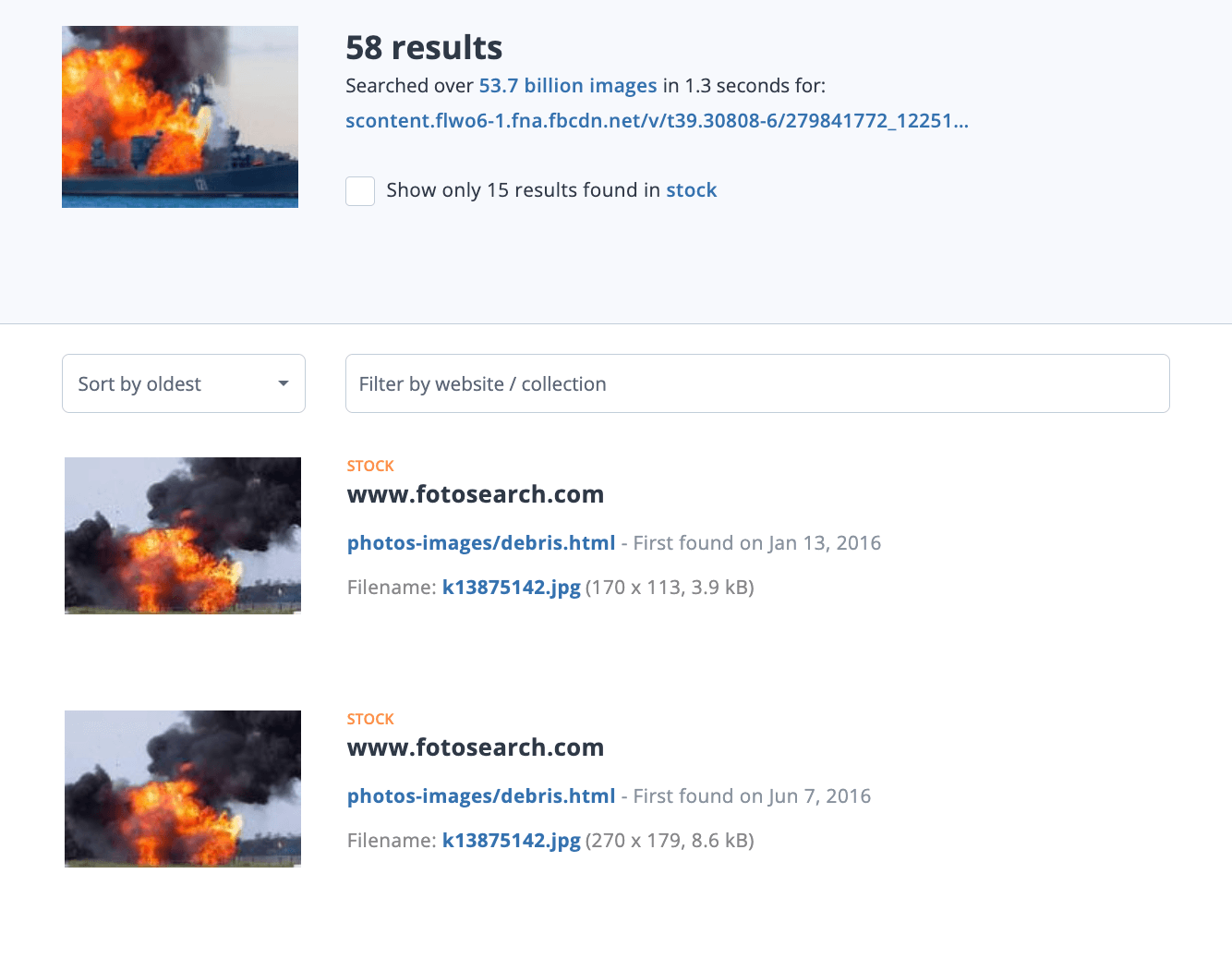 On May 6, the media reported that Admiral Makarov, the Russian frigate, was on fire near Snake Island, but official sources did not comment that information. On May 7, the Ministry of Defense of Ukraine reported that Bayraktar had struck a Russian landing ship of the 11770 Serna project and two Tor anti-aircraft missile systems near Zmiiny Island.
Attention
The authors do not work for, consult to, own shares in or receive funding from any company or organization that would benefit from this article, and have no relevant affiliations