Social media spread images allegedly showing a fire aboard a project Burevesnik-class russian frigate. Some of the posts appeared on May 6, and some on May 10. The posts contain three different photos. However, the images in the posts do not show a russian frigate on fire.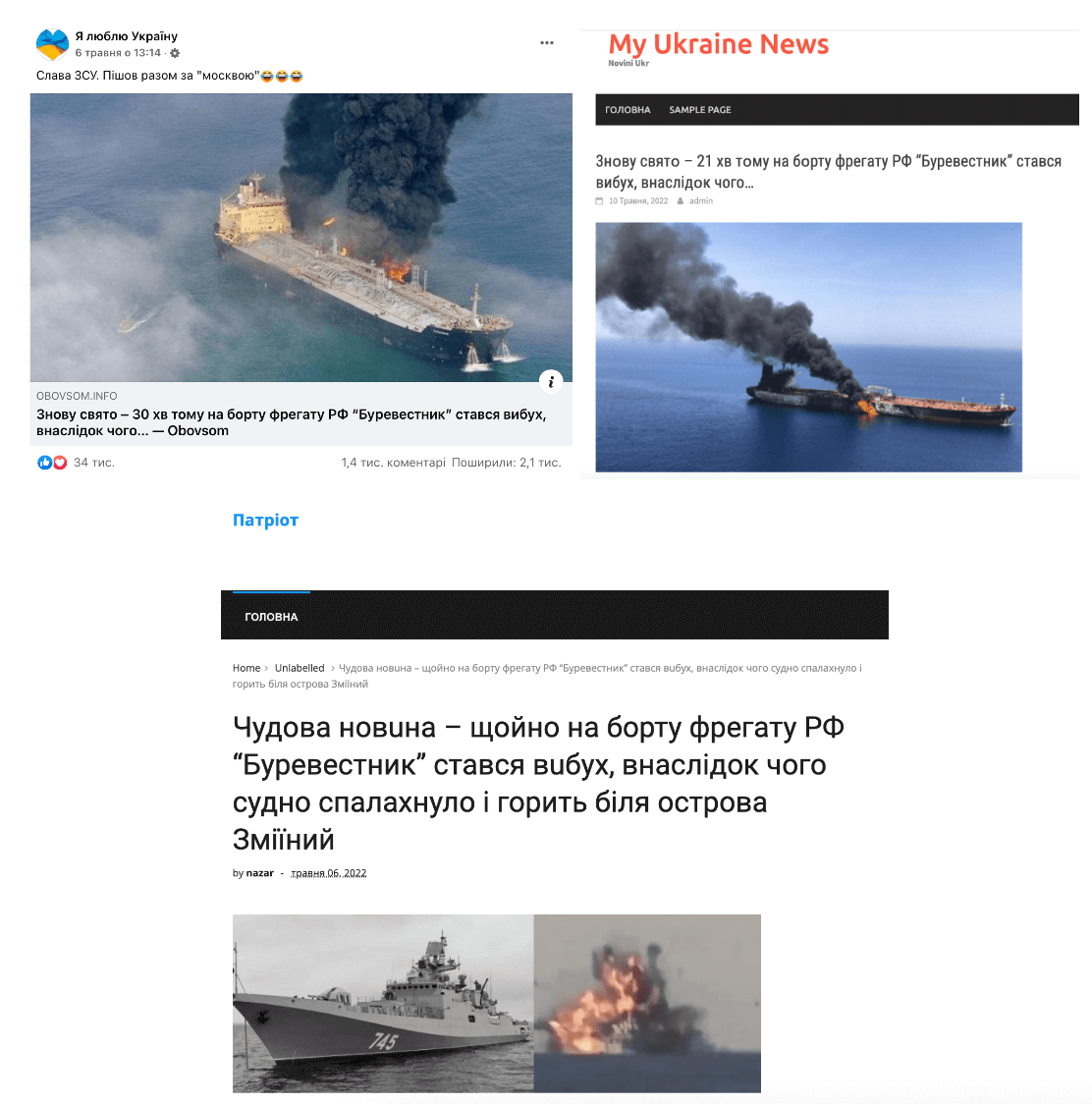 A TinEye reverse search shows that the first photo used to illustrate the posts emerged online in 2009. According to the Alamy photo bank website, the image is the property of Reuters and was taken on February 10, 2009. It shows a fire on an oil tanker near Dubai. This picture can also be found on Reuters.
A TinEye reverse search for the second photo shows it emerged online in 2019, showing an oil tanker on fire in the Gulf of Oman on June 14, 2019.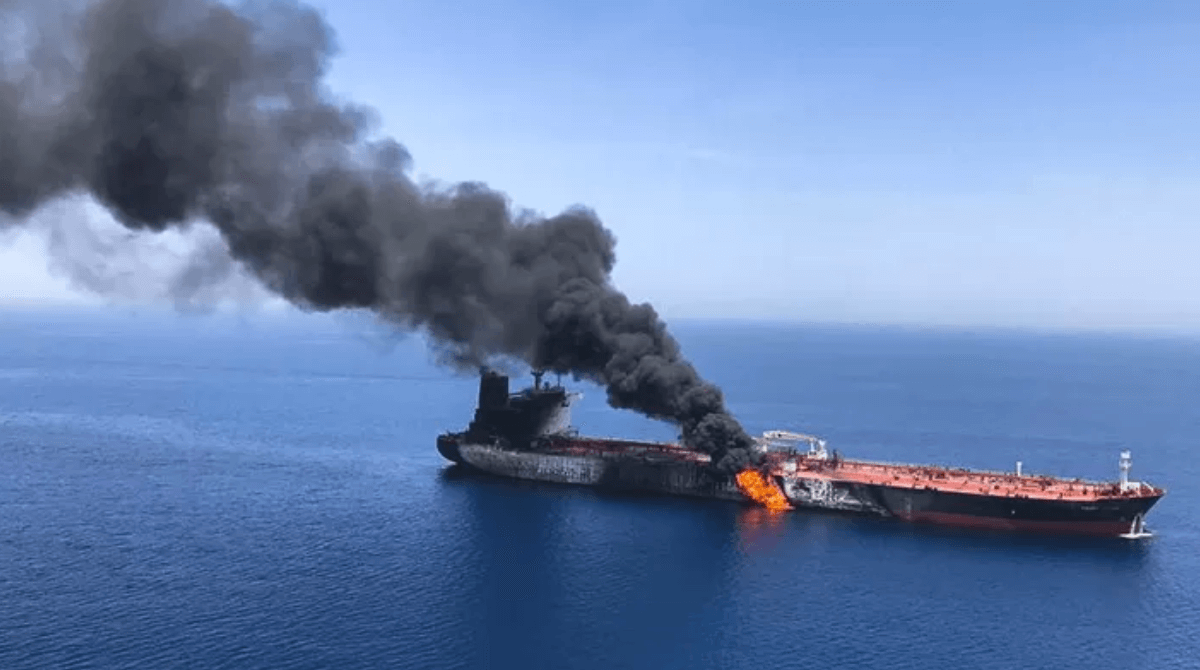 A picture of the fire in the Gulf of Oman in 2019. Source: Iranian Students' News Agency, ISNA/AP
A fragment from the third photo shows a Norwegian Naval Strike Missile test in 2013. The image was also misused earlier to illustrate an explosion on the missile cruiser Moskva.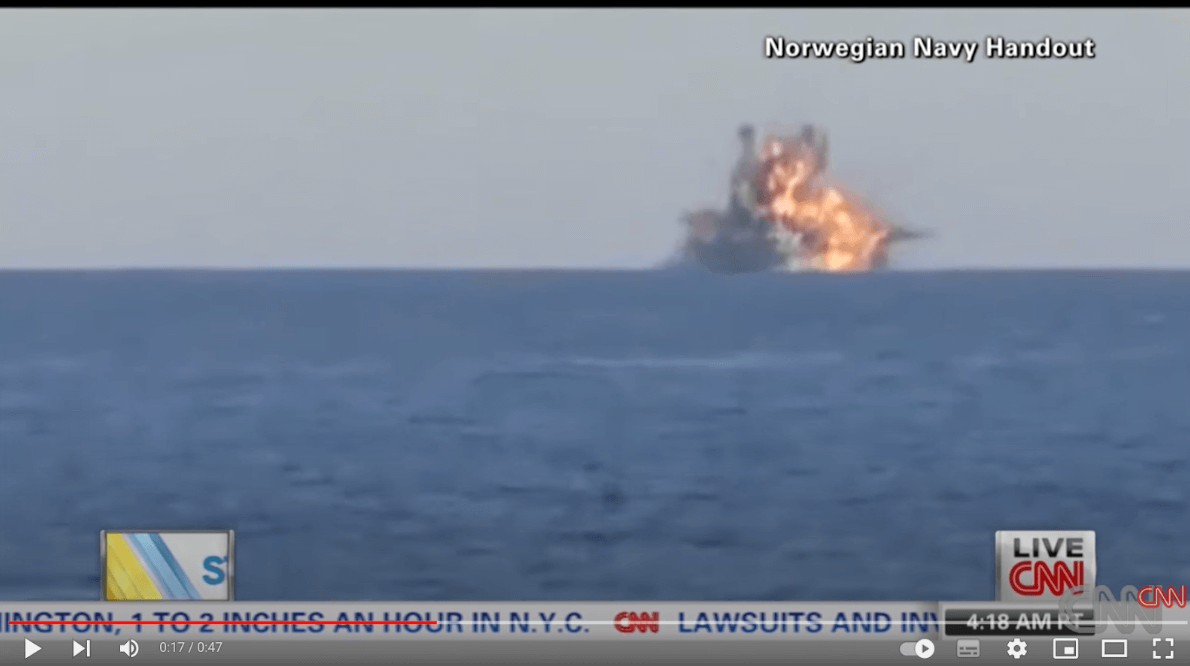 Thus, none of the photos show the explosions on a russian project Burevestnik-class frigate in May 2022.
On May 6, the media reported that the russian frigate Admiral Makarov was on fire near Snake Island, but official sources did not comment. Earlier, we debunked a similar fake news story using another photo of the explosion.
Attention
The authors do not work for, consult to, own shares in or receive funding from any company or organization that would benefit from this article, and have no relevant affiliations