Verification within Meta's Third-Party Fact-Checking Program
The 2022 World Economic Forum (WEF) Annual Meeting held in Davos (Switzerland) ended at the end of May. After the event began, Facebook users widely disseminated photos of parked passenger jets allegedly carrying conference participants who came to discuss ways to reduce their carbon footprint.
However, the photo has nothing to do with the WEF in 2022.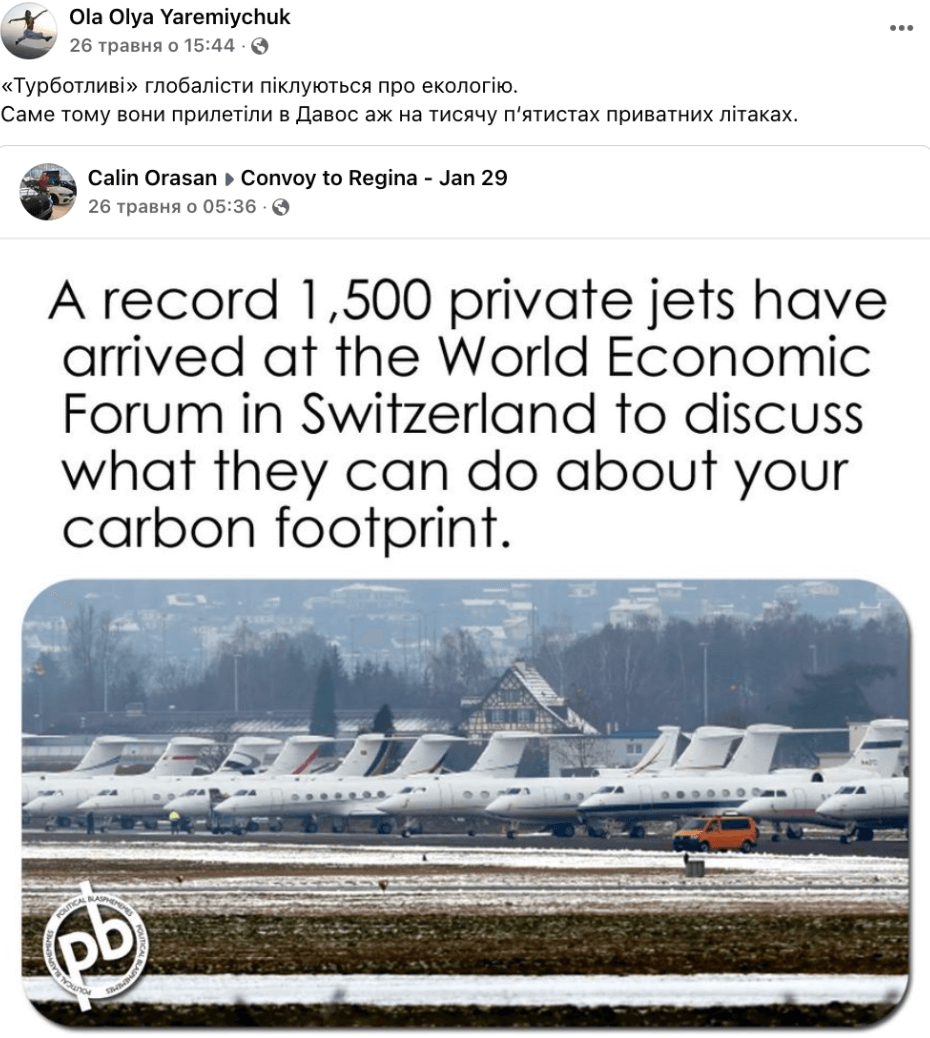 Independent fact-checkers from Reuters have already debunked this false story. According to them, Arnd Wiegmann made the photograph for this news agency in 2016. The picture was taken in Duebendorf, Switzerland, during the World Economic Forum Annual Meeting in Davos.
We have repeatedly debunked fake news stories about the WEF. For instance:
a

conspiracy

between the Netherlands government and the World Economic Forum (WEF) to organize a "Great Reset";
Klaus Schwab's

speech

about the microchipping of humanity as part of the "new normal";
a "great reset"

aiming

to abolish democracy, private property, money, and national states, and the COVID-19 pandemic created for that very purpose.
Attention
The authors do not work for, consult to, own shares in or receive funding from any company or organization that would benefit from this article, and have no relevant affiliations