Verification within Meta's Third-Party Fact-Checking Program
There is information being spread on social networks that Poles are so tired of Ukrainian refugees that emblems of the russian occupation army in the form of blue letters "Z" began to appear on police cars. There is a video attached to the post showing a Polish police car with a blue "Z" sign.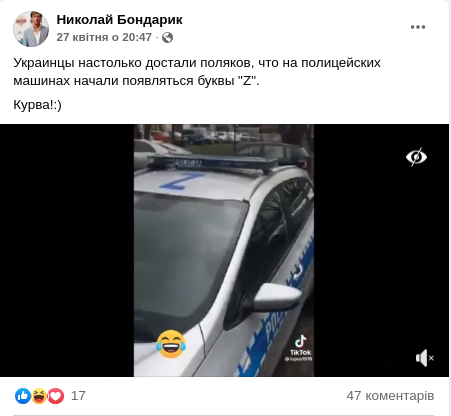 However, this is not true. The letter "Z" on police cars in Poland means belonging to the Warsaw Police Headquarters and has nothing to do with the emblem of the russian occupation forces .
This video first appeared on April 15, 2022 on the lupus1978 account in TikTok. And in the description the author specified that it is a joke.
Marking in blue letters on police cars means that law enforcement officers belong to a particular region (province) or police department. Thus, the mark "Z" or "ZZ" on a Polish police car will mean belonging to the Warsaw Police Headquarters, the mark "F" or "FF" – to Łód «Voivodeship," H "or" Y "- to Mazowieckie Voivodeship, etc.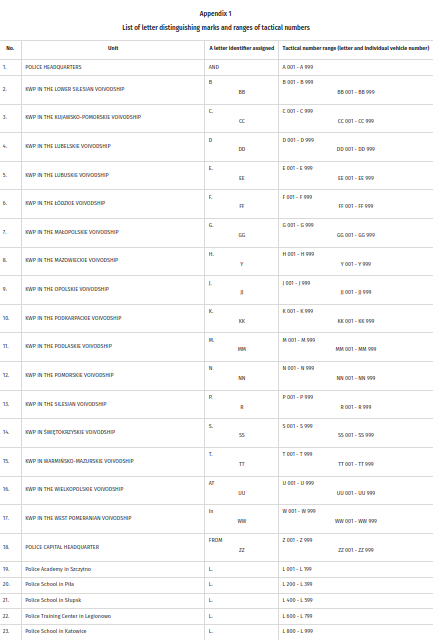 According to the official decision of the Polish Police Chief, such marking of police cars has been used in the country since at least 2006.
Attention
The authors do not work for, consult to, own shares in or receive funding from any company or organization that would benefit from this article, and have no relevant affiliations