Verification within Meta's Third-Party Fact-Checking Program
From May 24, 2022, a photo , in which documents of captured Ukrainian soldiers from 79 separate air assault brigade were allegedly collected, has been spread on the Internet. They add that the military people "refused to die for Zelensky's ambitions."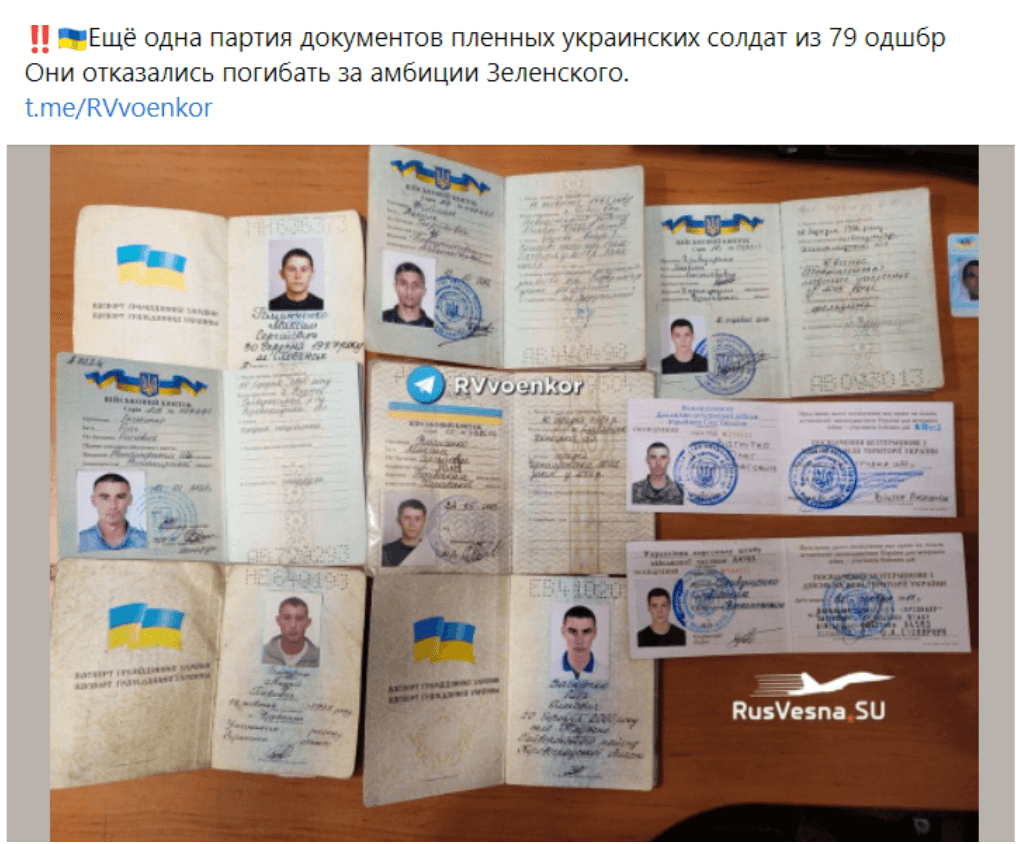 However, at least one citizen of Ukraine, whose documents were shown in the photo, is not on military service in the Armed Forces.
On May 24, 2022 it was reported  in the Borivka village community (Kharkiv region) that there is a passport and a military ticket of a local resident Maksym Romanchenko on the photo.
From April 16, 2022, the occupiers have been controlled the entire territory of the Borivka community. Borivtsi residents reported that Maksym Romanchenko was in the village at the time of the occupation, working at one of the local agricultural enterprises and not serving in the Armed Forces. The russian occupiers took Romanchenko out in an unknown direction, but three days later the man returned home.
The Borivka village community does not have information about other documents in the photo, but assumes that they were obtained in a similar way. And they add that russia is deliberately inventing the stories about the Ukrainian military, who allegedly surrendered, in order to strengthen the narrative of russia's apparent superiority over Ukraine.
Attention
The authors do not work for, consult to, own shares in or receive funding from any company or organization that would benefit from this article, and have no relevant affiliations