Verification within Meta's Third-Party Fact-Checking Program
The information that a US citizen, Cesar Quintana, allegedly died in Mariupol, is distributed  online. The posts provide two versions: either they claim that Quintana tried to find his son, or that he fought on the side of the Ukrainian Armed Forces against Russia. In addition to it, the passport indicates even the alleged burial place of Quintana – the village of Sailors on the western outskirts of Mariupol.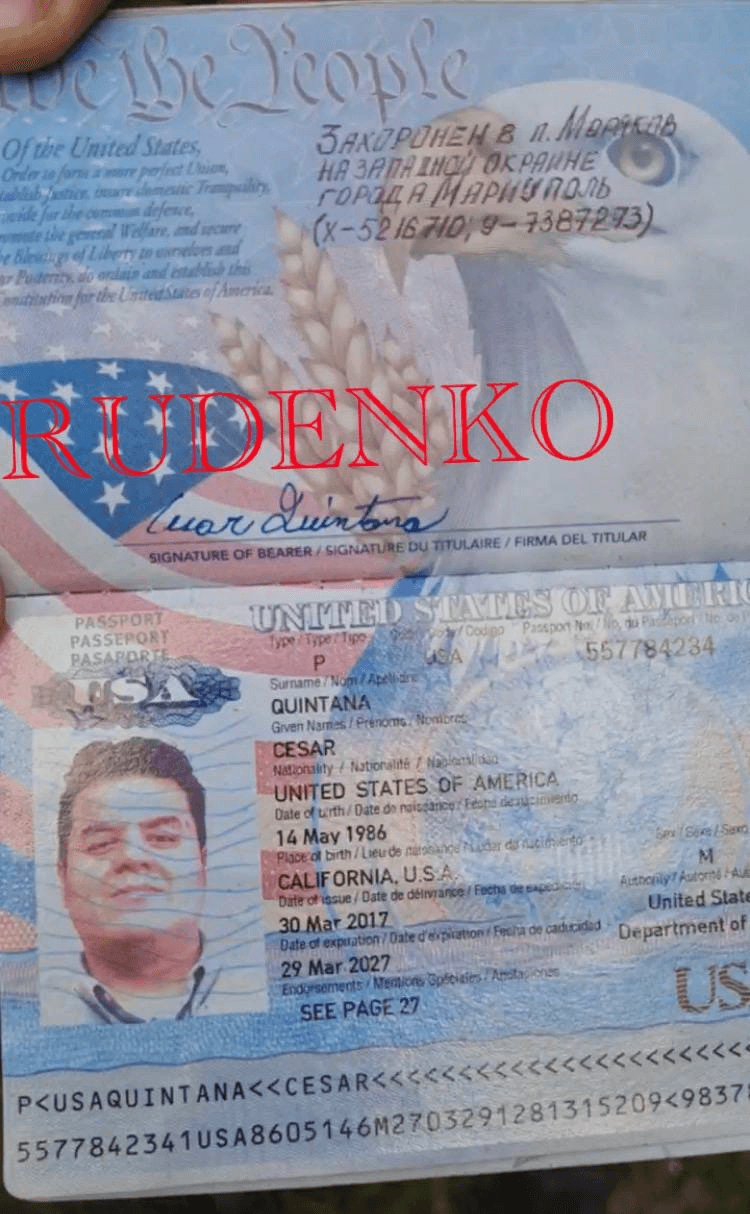 Screenshot of the post , which is shared on Facebook
However, this is not true.
Caesar Quintana denied his death in a comment to The Washington Post. He said that his ex-wife, a Ukrainian by descent, returned to Ukraine with her son a year ago. Quintana tried to take his son to the United States in December 2021, when he came to Mariupol. Police confiscated his passport while he was trying to cross the border with his son. Probably, the Russian occupiers found the documents in the police station in Mariupol or received them from collaborators among Ukrainian employees.
Quintana has not come to Ukraine since the start of the full-scale Russian invasion and claims that the mother has come to Russia with her son.
Attention
The authors do not work for, consult to, own shares in or receive funding from any company or organization that would benefit from this article, and have no relevant affiliations